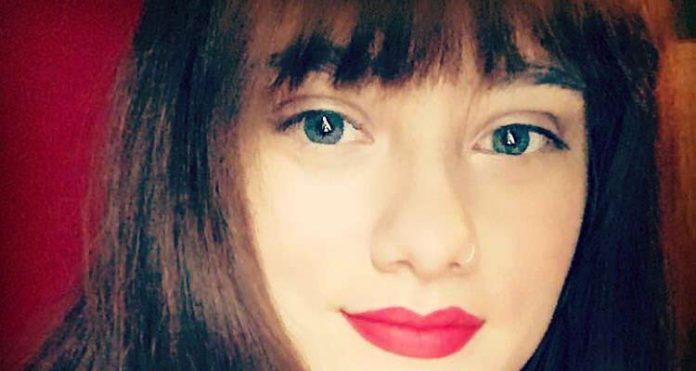 Hi everyone! Today I'm going to be talking about how to prepare for a hospital stay.
An upcoming stay in hospital can be a very nerve racking, daunting experience for people of any age so I'm going to try my best to include tips and information that will hopefully help you or maybe someone you know!

I have spent a lot of my childhood in hospital for surgery including my amputation at age 8..  I've tried my best to look back and remember things I enjoyed that helped me at the time or things that I would've found helpful but didn't do! I hope this post helps people now and in the future prepare themselves for a hospital stay!
Bring small personal items to make the hospital feel more like home:
Bringing small things from home can really help make the hospital seem like a much comfier and more relaxing place to be in.
Something incredibly lovely I remember about one of my own hospital stays is another family on the ward buying me a teddy bear as a gift – It was so kind and It really did make my hospital bed feel more like my own.
Some ideas of things you could bring are:
A pillowcase from home, a cushion, your favourite book, a portable gaming console, family photo albums, a diary – it all depends on what you're interested in!
Arrange visits beforehand:
It's a good idea to let your family and friends know the exact dates and times they will be able to visit you during your hospital stay. You can plan and arrange with each of them when is best for them to visit you – this way they have you 'in their diary' as such, so you will definitely be getting visits which will help your well being in hospital tremendously. When I was a child in hospital visits from my family members really cheered me up and made the days go so much quicker!
Address any fears of hospital:
When I was in hospital as a young child I was always very afraid of needles and injections.. I still dislike them somewhat to this day! ( Yet I have tattoos and I'm not scared of tattoo guns.. go figure! ? )
If you have fears like this too I think it's best to prepare yourself for them before the stay, just so you know what to expect and hopefully you can find ways to relieve your anxiety and worries beforehand.
A helpful website on easing hospital worries can be found HERE.
Plan to enjoy your favourite food while in hospital:
When I was in hospital for a week, my Grandad bringing me a happy meal from Mcdonald's as a treat was the highlight of my stay! It's really simple but enjoying little things like this makes the stay a lot more manageable.
You could ask a friend or family member to bring your favourite take-out food to the hospital; or perhaps you could ask them to prepare and home cook your favourite meal instead.. You will so appreciate it compared to the standard hospital food!
Make sure your home is a lovely place to come back to:
Many of us feel at our most comfortable when we're in our homes so it's a really good idea to make sure that your home is the best it can be for when you come out of hospital.
What I mean by this is make sure it's nice and tidy before you enter hospital and has all the necessities you'll need so that you don't have to worry about cleaning or shopping for a while once you get back.
It's also a nice idea to maybe have a treat of some sorts for your home waiting for you;
(a new candle, a new DVD box set to watch, a new book – treat yourself!) this way you'll have something relaxing to look forward to while you recover.
A few extra little ideas that may help children:
A new pair of 'special hospital pyjamas' for their hospital stay:
They sell all sorts of fun pyjamas online with different animated TV & film characters and prints on, these are a fun little addition to your child's wardrobe and could make hospital a little easier to deal with!
Funny slippers for hospital:
I'll show you a helpful link for what I mean by this here.
This is a USA website but if you search on eBay they have them all over the world! Little quirky things like this can really make a child happy and could help them feel better about their upcoming hospital stay.
Meeting other children that have been in hospital:
This way the children can talk in their own way about what to expect – having another child's perspective of hospital is probably much easier to understand than anything us adults could say!
Treats at home:
I believe a good idea for children getting out of hospital and returning home is having a little gift waiting for them! It doesn't have to be expensive and it could even be handmade – but it's a nice little token/memento to say 'I'm proud of you' for the strength they have shown, and it will make coming home even more exciting for them.
I think hospital is usually always seen as a horrible and awful place – which is true when you think about it being painful and traumatic; however we often forget that the Doctors, Surgeons,Nurses and all other staff in the hospitals we visit will always have our well being as their top priority.
They do usually know what's best for us medically, and will only put us through surgery if they believe it is in our own best interests.. they don't enjoy causing us harm – they just want us to go through the surgeries in order to have a better future!
I wish anyone reading this the best of luck if you have any future hospital stays and hope every single one of you has a very speedy recovery! ❤
Finally, I'd like to give a HUGE special thank you to everyone at Birmingham Children's Hospital that have operated on me and cared for me about 8-10 times when I was a child – and of course The Royal Orthopedic Hospital which is where I had my most major surgery at age 8!
Amy
Twitter:
http://www.twitter.com/APFFDJourney
Facebook:
http://www.facebook.com/APFFDJourney