Vince Staskel – In his own words
"Growing up in the 1950-60s there was no ADA or very much anything physically accessible available to me. I was born with Cerebral Palsy even though as a child I used 'Canadian style crutches' for mobility the inaccessibility of the day made it a little difficult for me to get around.
I vividly remember my mother and I slowly walking four long blocks up two steep alleyways to get to school everyday.This also included walking either two or three flights of stairs during the day going to classes.
My high school years never existed as the building was condemned and I was home tutored for a couple of years before I earned my GED. Like most 'high school grads' I wanted to move on to college."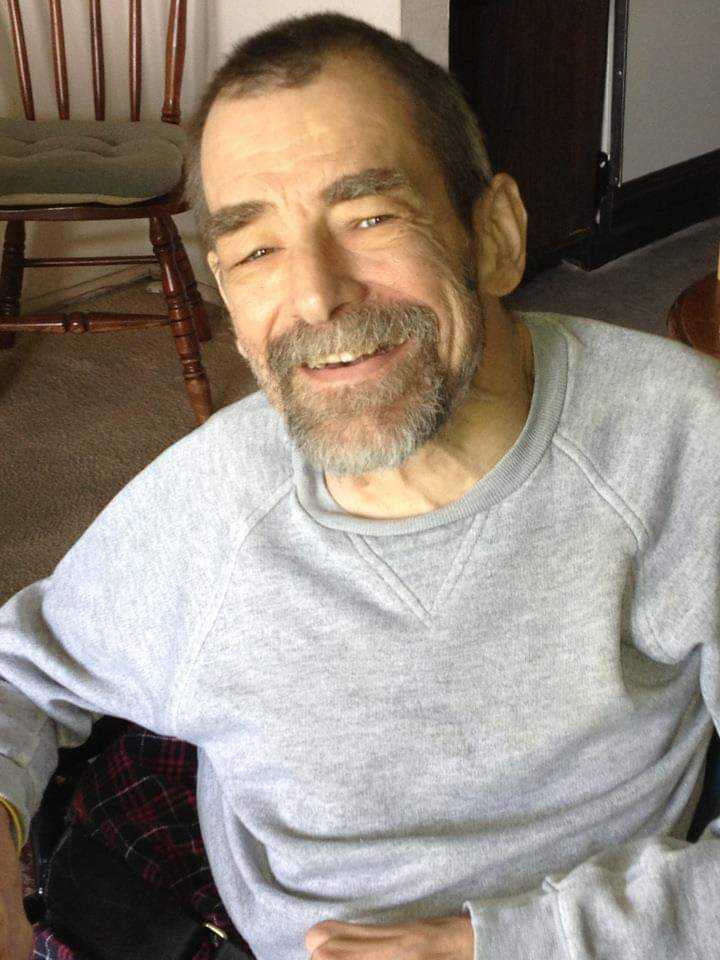 Vince Staskel
"My daily life consisted of music and television to the point of my being obsessed with broadcasting. I became totally immersed both learning as much as I could about disc jockeys, musicians, and actors. Show business was in my blood. When it came to get a higher education I wanted to major in Broadcasting. I was thrilled to be accepted into the Broadcasting Department at our regional community college. It's 1972 and now using a manual wheelchair my parents and I travelled 75 miles only to be greeted by my college Dean standing at the top of a 35 step stair case without even a handle rail. I was totally devastated.
However, both the Dean and the Broadcasting Department Head convinced me to pursue a liberal arts degree in the less inaccessible part of the campus. There, I spent two years being carried and pulled up and down stairs earning my AA degree in Liberal Arts."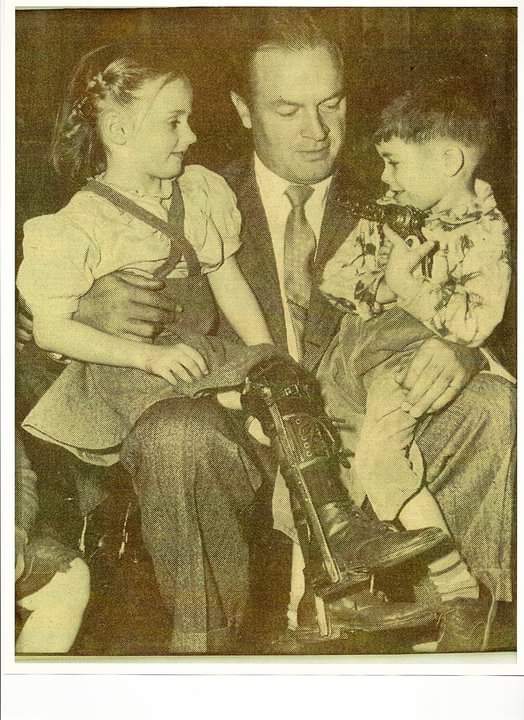 Vince sitting on Bob Hope's knee
"Then came attending the four year college across the city and majoring in Theatre. Well this didn't fair that much better accessibility wise. There were a little less steps to deal with but with a growing realisation that maybe my interest in the performing arts would not lead me into a career that for the most part would still be wheelchair inaccessible to me. Why waste all these years with very little chance of getting a job?
A friend's father was a Guidance Counsellor and suggested a career in Rehabilitation Counselling. Even in pre-ADA 1974 logically there were more accessible social services agencies out there than theatres or studios. So I transferred to Penn State University with a BS in Counselling in 1977. Working at the local UCP agency for two years I went on to earn a MS in Special Ed and continued working at various disability advocacy positions for the next 32 years before retiring in 2010."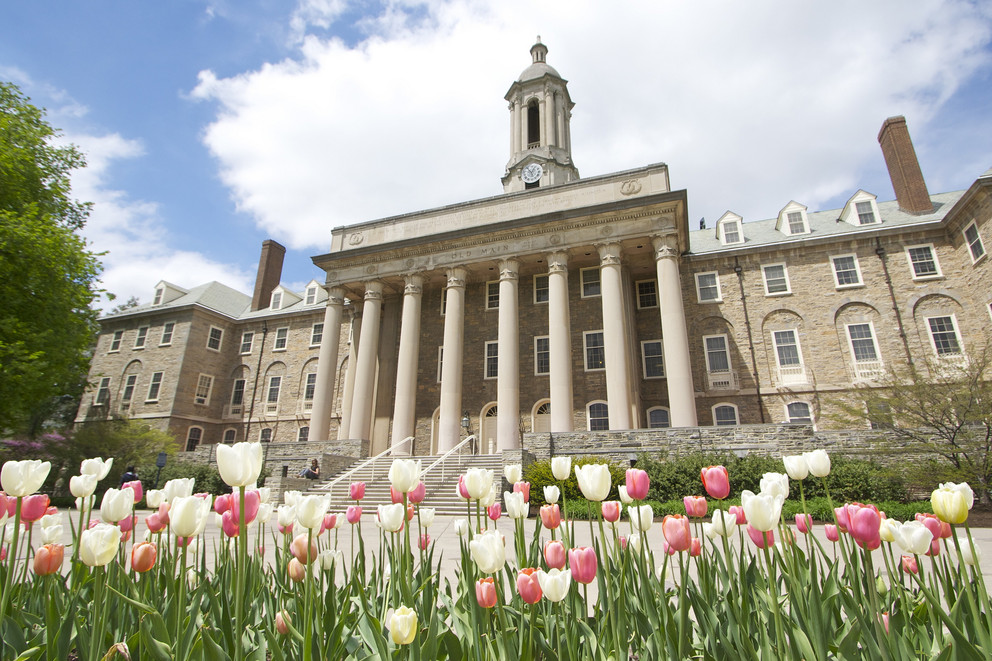 Penn State University
"My political activities began at Penn State where I became interested in the Disability Rights Movement joining up with the overall Civil Rights Movement. It didn't truly gel until I became a media spokesperson for accessibility issues and working as an ADA consultant along with my late wife, who was a big disability activist in Chicago in the early years of the movement.
We did a lot of media press work with interviews on radio, television and newspapers. This reignited my interest in 'performing' and I became comfortable in front of mics and cameras. Actually my wife was better at it than I was bur she wasn't as interested in doing it. I learned from her along with her so many pointers from reporter friends and I was off and running or rolling if you will."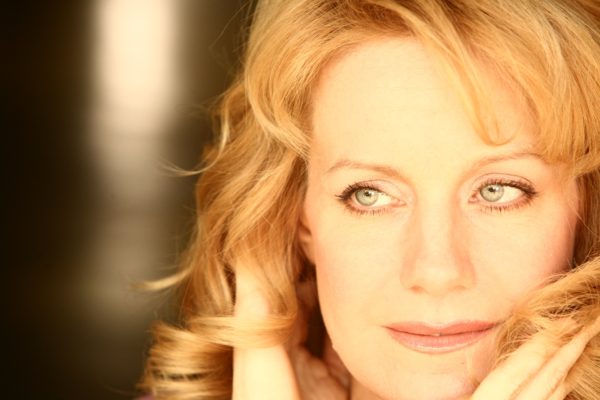 Eileen Grubba
"When I retired I never lost my love for disability and media and started doing both on the brand new social media. After my initial work on the internet I was blessed to meet both actress and advocate Eileen Grubba who perked up my advocacy interest in media inclusion for performers with disabilities in Hollywood. She asked me to assist her her on her Trained Actors with Real Disabilities for Film & TV Facebook page."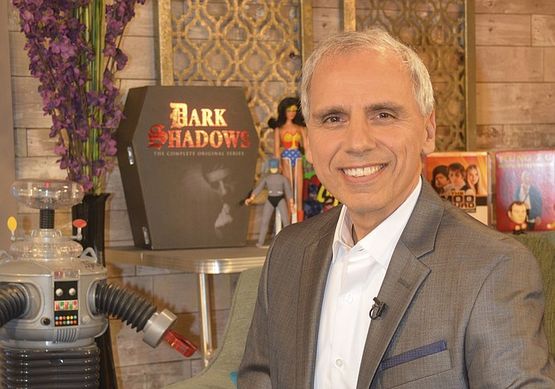 Herbie J Pilato
"And Herbie J Pilato who wrote the definitive book on the groundbreaking television series 'Life Goes On' (LIFE STORY: THE BOOK OF LIFE GOES ON) which co-starred Chris Burke the actor with Down's Syndrome. He asked me to serve on the board of his classic TV Preservation Society. This satisfied my interest in early television."
"I have been so fortunate to team up with both of these two talented actors, mentors and friends. I literally can't wait to get to my laptop everyday!"