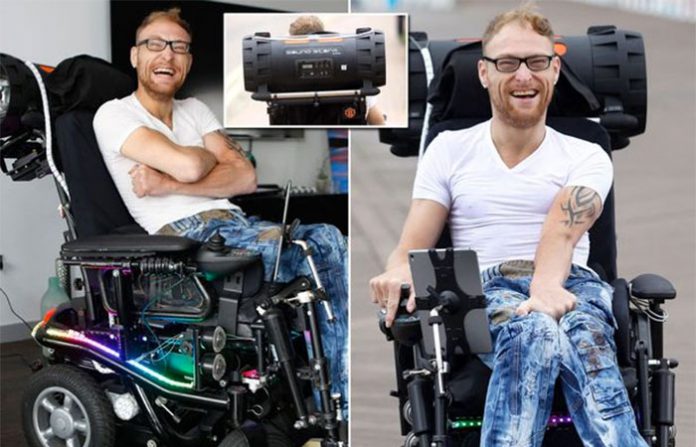 A man with celebral palsy who was "tired of people staring" at him has transformed his electric wheelchair into a mobile disco.
Lee Kingsberry now loves the positive reaction he receives when he is out and about in his chair, complete with flashing neon lights and booming music.
The 32-year-old who has had the wheelchair for several months has even been getting song requests since he decided to personalise his wheelchair a few weeks ago.
Now Lee, from Salford Quays, is always the centre of attention when he takes his compact version of Manhattan's legendary Studio 54 to the streets.
To read the full artilce from The Mirror please click here