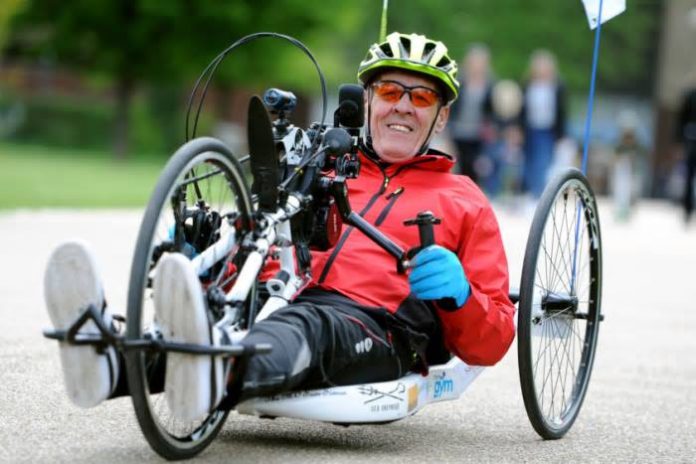 Robert Groves is simply inspirational! He is a disabled man on a mission; and that mission is to fight preconceived ideas of what is possible for someone who is paralysed below the waist, and raise awareness about many societal issues including climate change and the environment.
Robert was a former body builder, cyclist and health club owner – and a very active person. Unfortunately, an accident eleven years ago resulted in him becoming partially paralysed and he thought his active days were behind him.
Having seen hand-cycling at the London Paralympics he felt really motivated to give it a try. So, in 2014 he got a hand-cycle and, as he says, he's never looked back.
He has just completed cycling around Britain in 27 days. Read the highs and lows of his story at www.getyourselfactive.org and experience the incredible achievement that he has accomplished.
Even though there were a few setbacks he says, "I love hand-cycling as it gives me independence, full control and the ability to go wherever I want to go. I now have the freedom that the wheelchair doesn't give me."