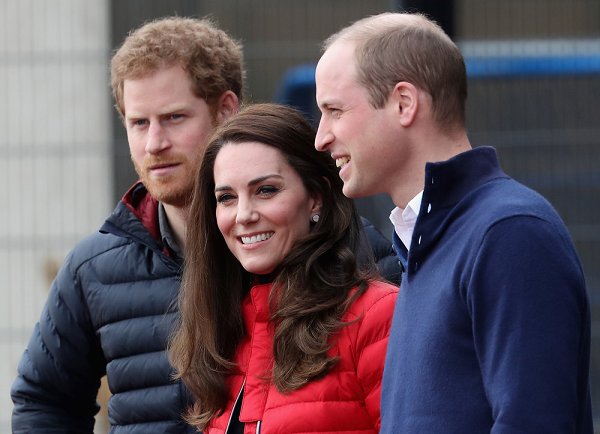 The Duke and Duchess of Cambridge and Prince Harry have invested, through their Royal Foundation, £2 million in a digital start-up company which will assist in improving the nation's mental health.
As part of their 'Heads Together' campaign, which aims to "smash the stigma" attached to mental ill health, the money will go to establishing a company providing young people with digital tools, including apps and chatbots, to find help.
Prince William said it would help create a "metaphorical barrier" to catch people who may have missed mental health treatment. The Royal Foundation will also invest in support programmes in workplaces, schools and the military.
It follows a survey of 14,000 people, commissioned by 'Heads Together' earlier this year. It found that while 68% might talk to their family about mental health, only 2% would discuss a problem with their human resources department at work, even though mental ill health costs UK businesses £35bn a year.
Speaking at the data science institute at Imperial College London, Prince William said, "You'd struggle to find a parent out there who wouldn't want the wellbeing of their child to be taken care of at school. But I think it all has to start at home. If you can't even have a conversation with your loved ones, there's no way you are going to go to HR at work."