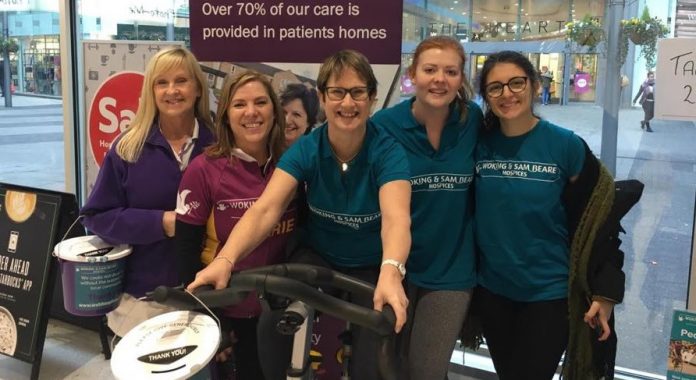 An insight into the workings of the Woking & Sam Beare Hospices shows that the services provided by the Hospice are not just confined to the actual Hospice building.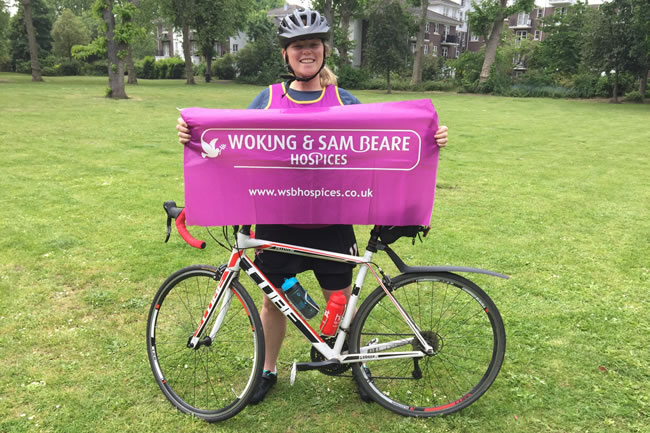 70% of their care is delivered to the patients' own homes, and that their Clinical Nurse Specialists (CNSs) can cover up to 1,000 miles per week – that's around 4,000 miles every month.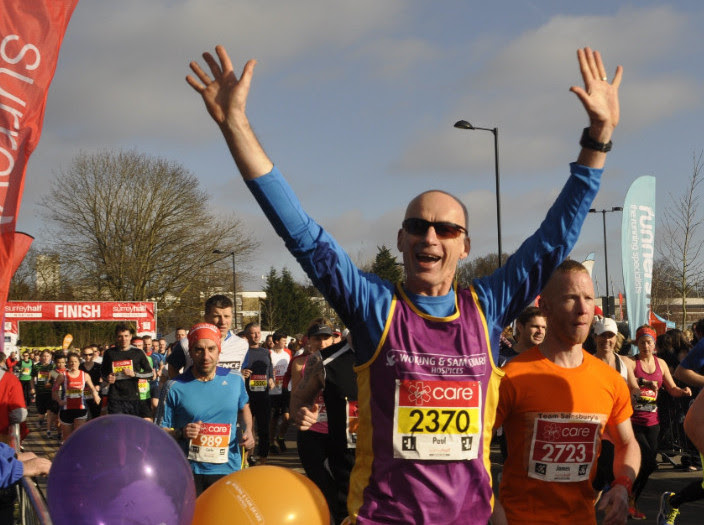 To highlight this fact, their fundraising team have launched 'Pedal for Patients' setting all of Surrey the challenge to collectively cycle and match this distance, whilst raising valuable funds for their services, which are delivered free of charge.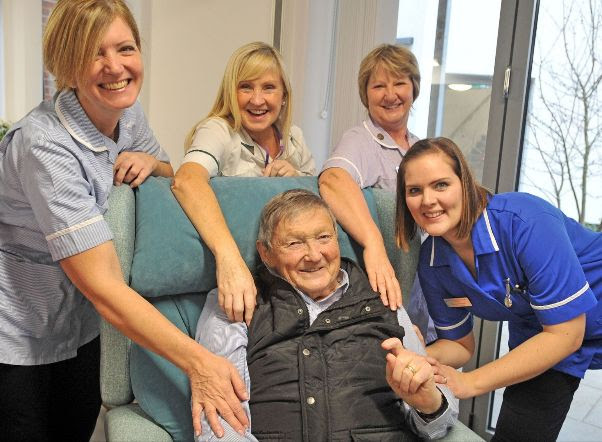 To launch the event staff and volunteers took to the saddle of two static exercise bikes at a nearby Sainsburys and raised over £400 in one day.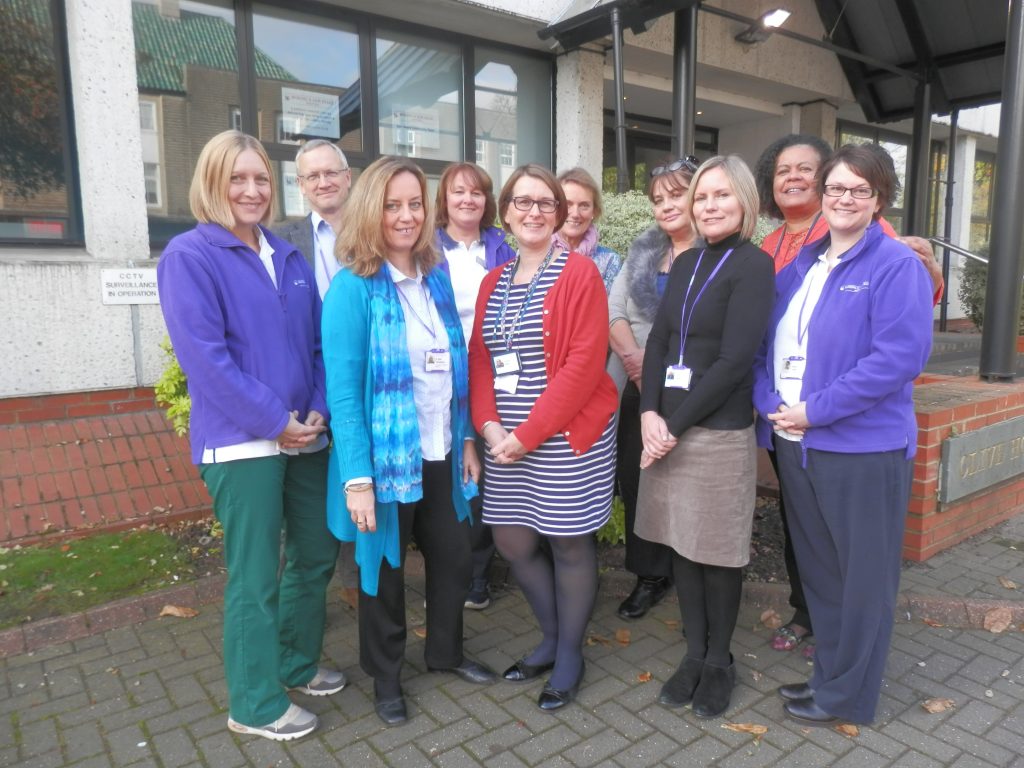 This is an ongoing 2019 challenge and to find out more information please CLICK HERE