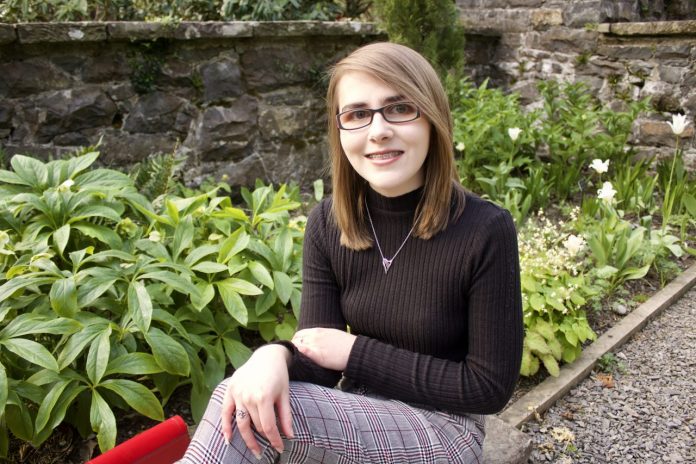 "My eyes might be deteriorating – but my determination never will"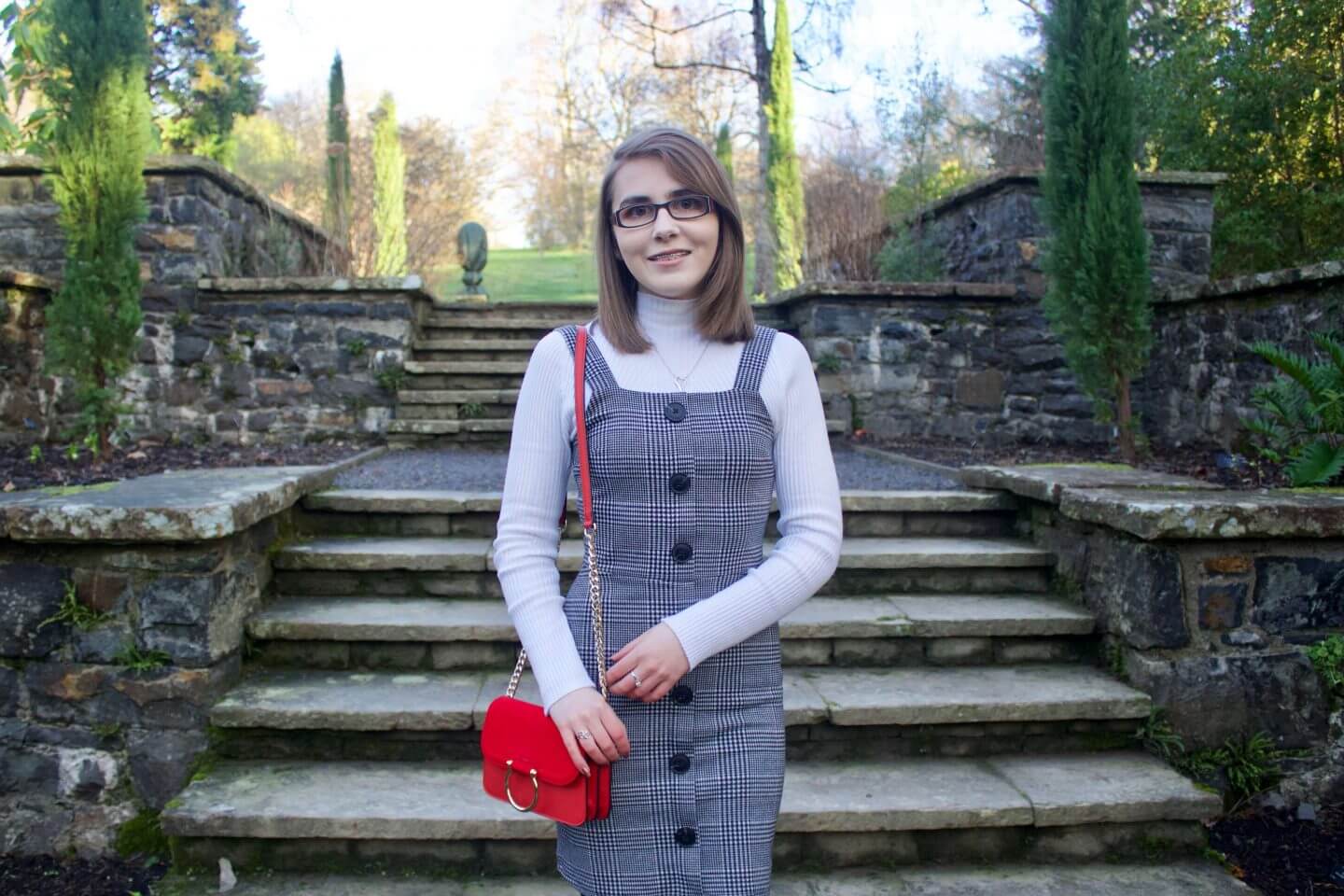 When Elin Williams was registered as severely sight impaired/blind aged 12, she looked online for other teenagers in a similar situation. She found lots of statistics and medical reports but struggled to find anyone with a story like hers. The 22-year-old writer and disability advocate features on this year's BBC 100 Women list, and here she explains how her blog, designed to help other people navigate sight loss, also became her own "survival tool".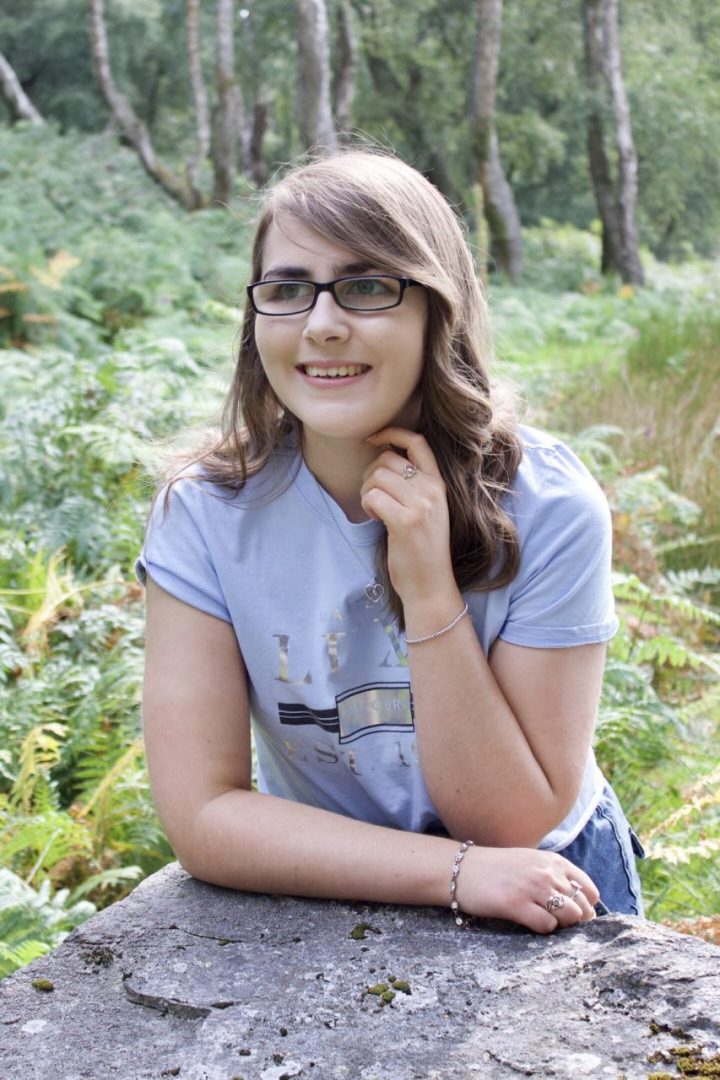 My eyesight is like a camera that is constantly out of focus. That focus deteriorates day-by-day and it's like the shutter is slowly closing in, casting dark shadows around the edges of the image.
I'm vision impaired due to a degenerative eye condition called retinitis pigmentosa (RP), which I was diagnosed with when I was six.
I have been writing my blog, My Blurred World, for more than five years and in that time, I've covered everything from the emotional impact of losing my eyesight, to my own confidence, to the need for accessibility and inclusion in the beauty and fashion industries.
And not forgetting some of my funny "blind girl moments", as I call them; mishaps I've had with my cane, beauty blips like applying concealer onto my lips, thinking it was lipgloss… You name it, it's probably happened.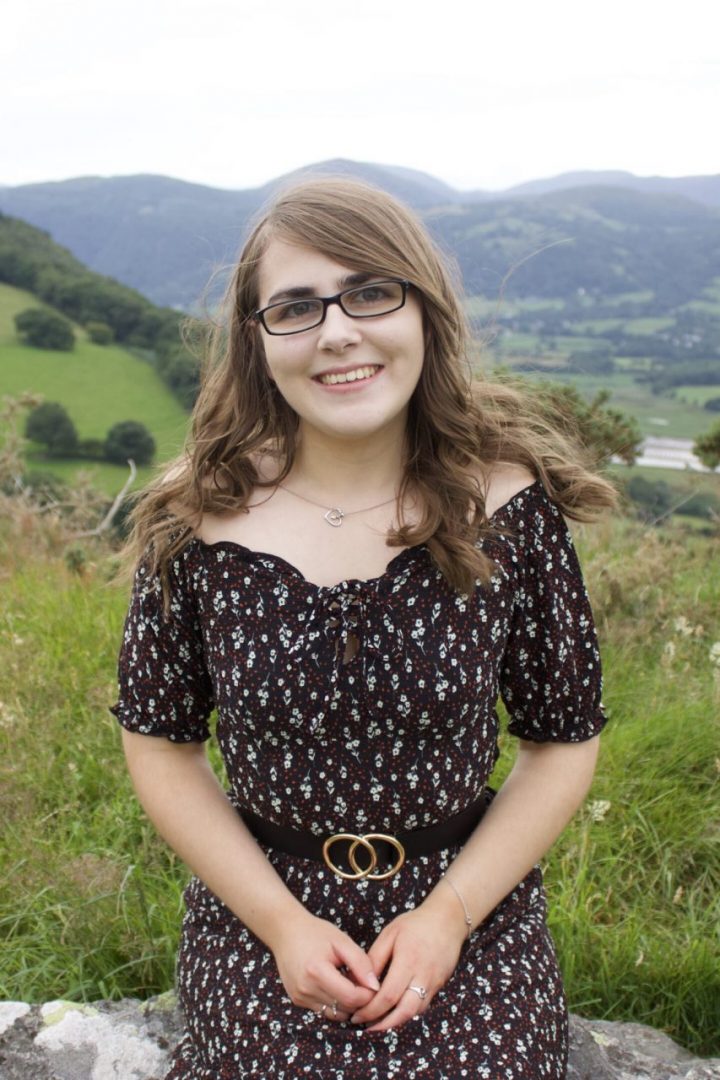 I choose these topics not only because they are things I'm passionate about, but because I could have benefited from reading about them when I was growing up. It would have helped me to recognise that I wasn't the only one.
Considering how open I am about my impairment online, you might not realise that I haven't always been confident in sharing my story.
It might sound dramatic, but writing became my "survival tool"; something that encouraged me to be more open. Before I found a way to express myself freely, severe shyness and a lack of confidence were constant features of my day-to-day life.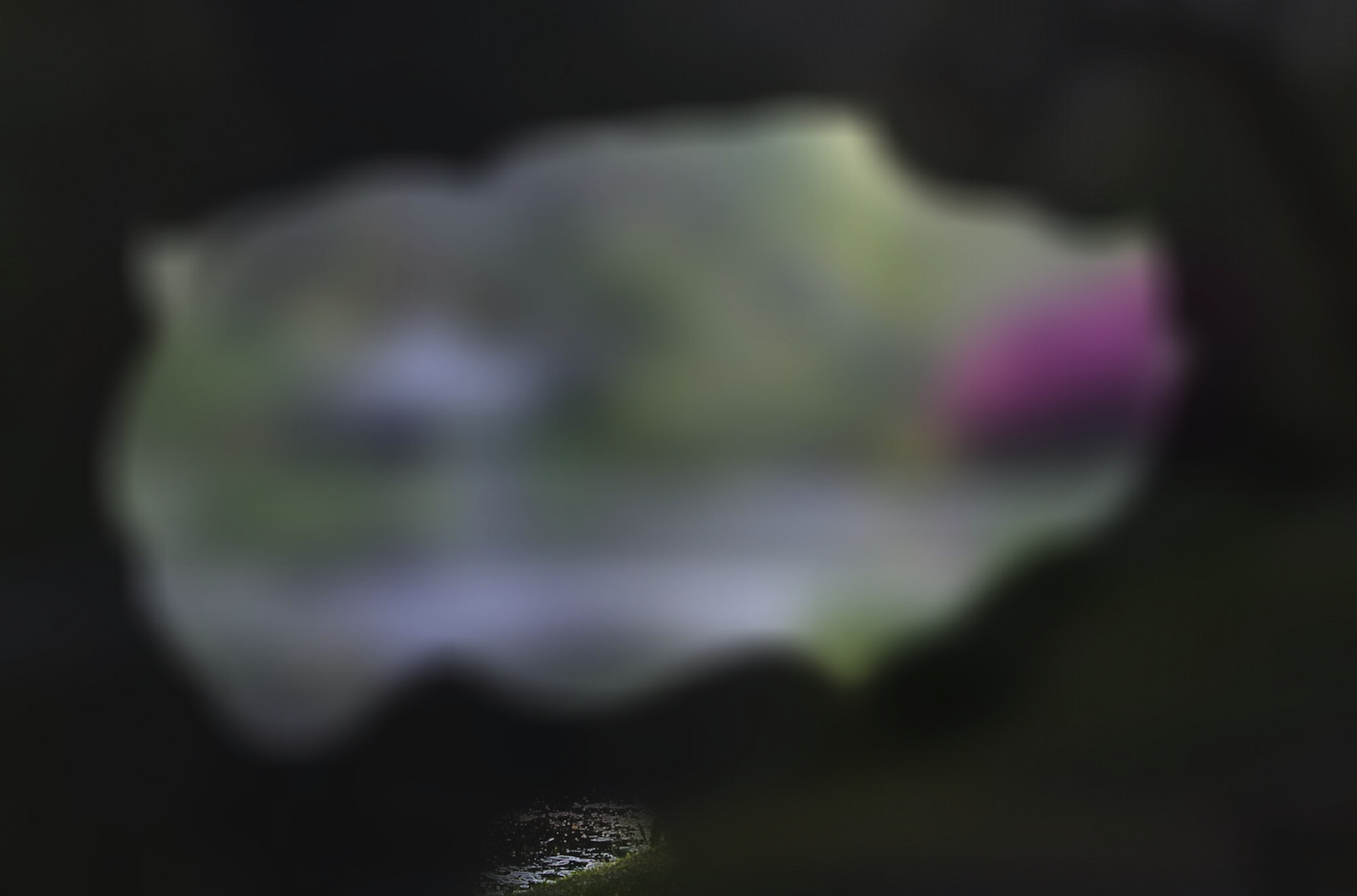 Trying to 'fit in'
My childhood was full of uncertainty as I found myself in the clutches of a condition that I couldn't fully comprehend.
When I was first diagnosed, it was difficult for me to understand that not everyone saw the world through blurry lenses like I did.
I often felt some resentment about the fact I needed a helping hand, in the form of assistive technology and personal assistants, to go about my day-to-day life.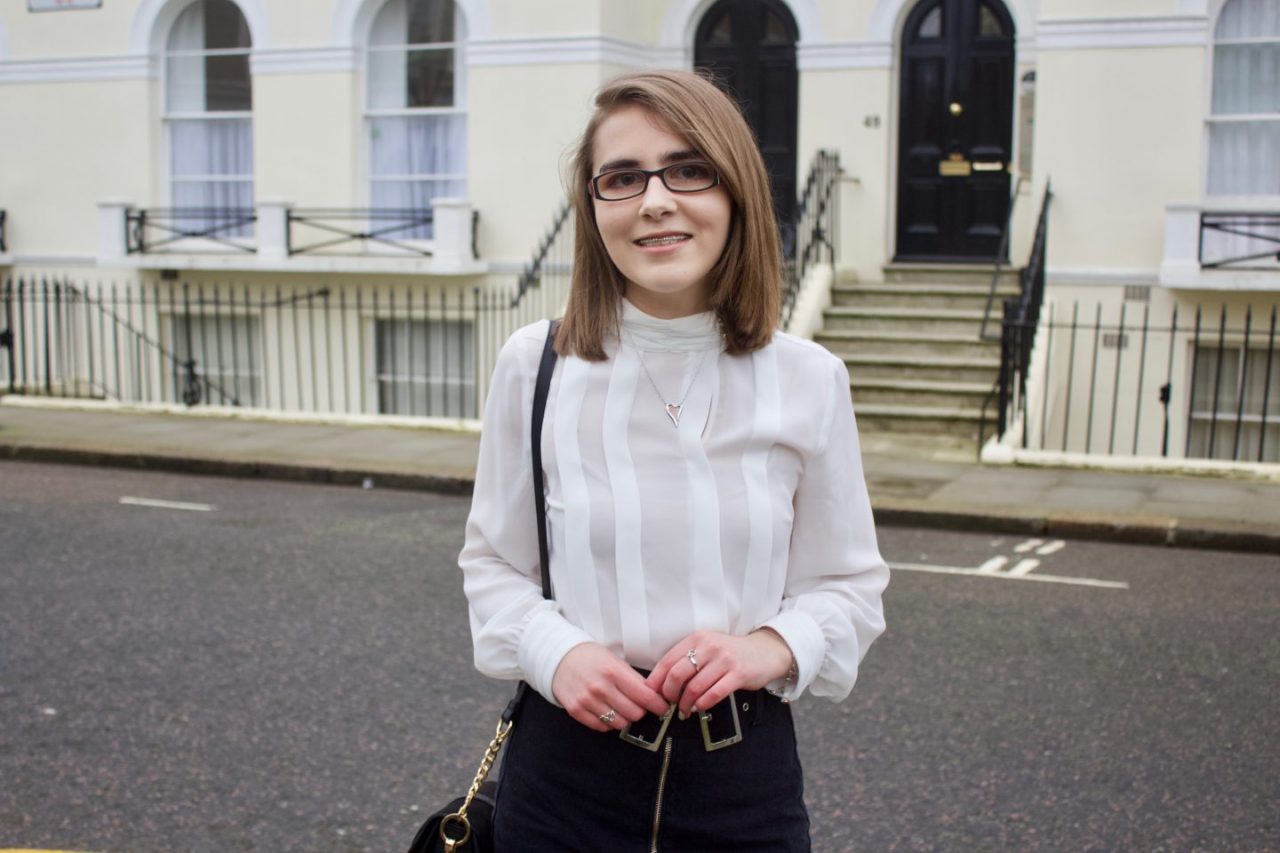 I was constantly trying to hide my impairment, or at least mask how little I could see, in an attempt to "fit in". Adjustments were made; I learned Braille and how to touch type. I didn't welcome every adaptation with open arms, but I did my best.
As I navigated my teenage years, I became interested in fashion; something that allowed me to funnel some of my anxiety into a form of expression that felt joyous and fun.
I graduated from being someone who was quite happy throwing on a pair of old jeans and a hoodie before heading out the door, to a person who chose to be more creative with their clothes.
I wasn't a trendsetter – far from it in fact – but I remember feeling excited by the concept of incorporating elements of the latest styles into my own outfits. I loved adopting more of a meaningful relationship with fashion by appreciating clothes for the fabrics, textures and the way I felt when stepping into a new outfit.
Fashion is so often appreciated for its visual attributes but for me, it runs much deeper than that. I love how I don't judge an item by the way it looks and how I can appreciate more of the invisible aspects of style.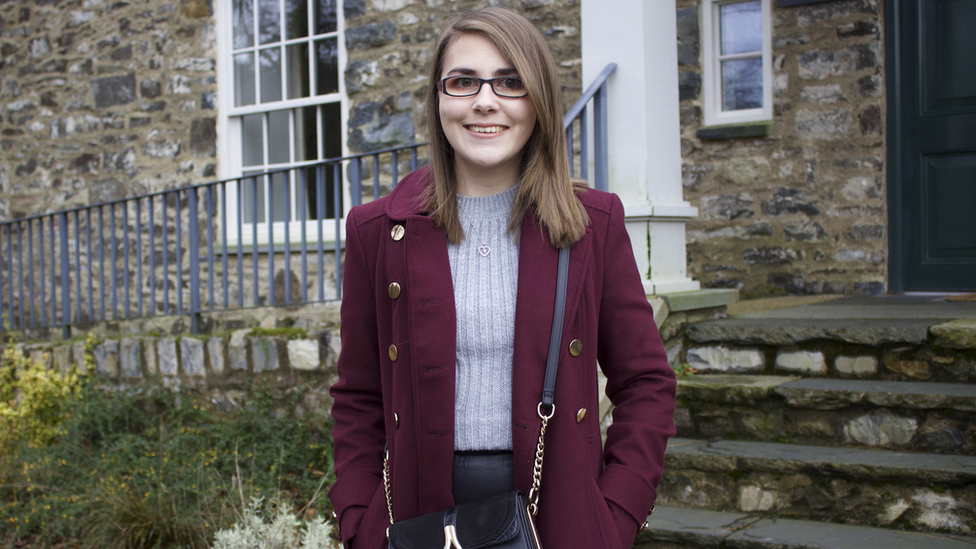 Learning Braille – in French
Just before my GCSE exams, my eyesight deteriorated rapidly – what perfect timing – and my anxiety spiked.
I could no longer see the large print format my work had been adapted into previously, which meant I had to do my exams in Braille for the first time.
This, of course, added extra pressure to the already stressful time. I had already learned Braille in English and Welsh, but I was also studying French. Learning Braille in French, on top of learning the language itself, felt like quite a task sometimes.
But eventually I found myself on the other side, with grades I was proud of.
It was a turning point. Suddenly success was possible.
At the same time, I was grieving the deterioration in my eyesight, and feeling anxious and resentful. I turned to writing about these emotions, in an attempt to loosen their grip, and it evolved into the creation of my blog.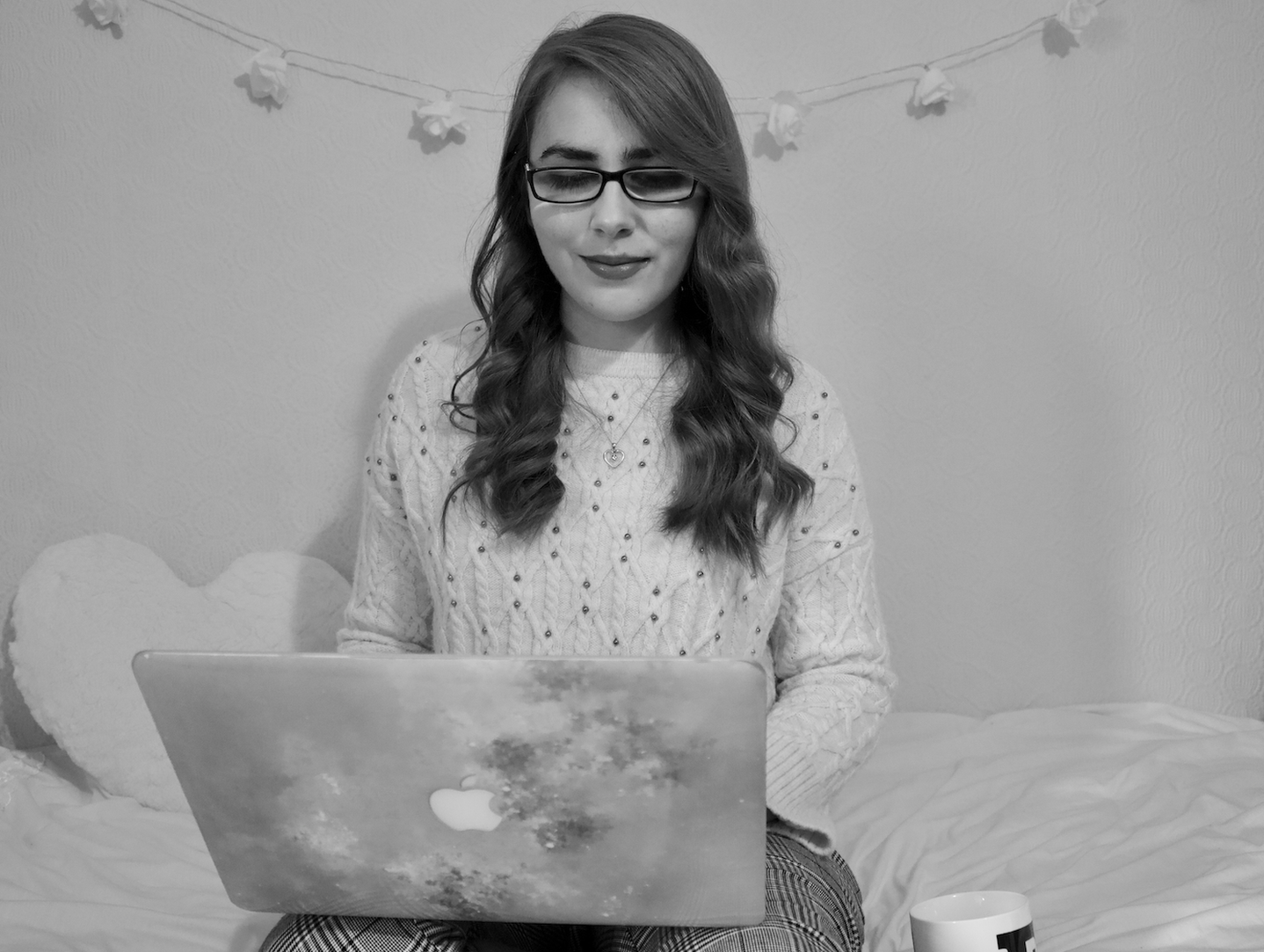 I'm also so much more
I didn't know if anyone would ever read what I had to say, but I remember thinking back to the time when I was scrolling through the depths of the internet in search of a post just like that. I wanted to reassure other people like me.
I've shared so many aspects of my life online; my favourite posts have been some of my most honest, the ones that allow me to shape a thought into something with a little more depth and purpose. I wrote a piece last year about the fear of missing out as a blind person in a visual world and I was able to voice some feelings in a way I had never done before.
There's so much fun in curating fashion and lifestyle content too, since it affords me the opportunity to express other passions of mine and show that, despite the fact my vision impairment is a part of who I am, I'm also so much more than that.
Little did I know when I first started blogging that people would choose to read, share and comment, but the feedback I've received has definitely encouraged me to keep going. I will never take that for granted.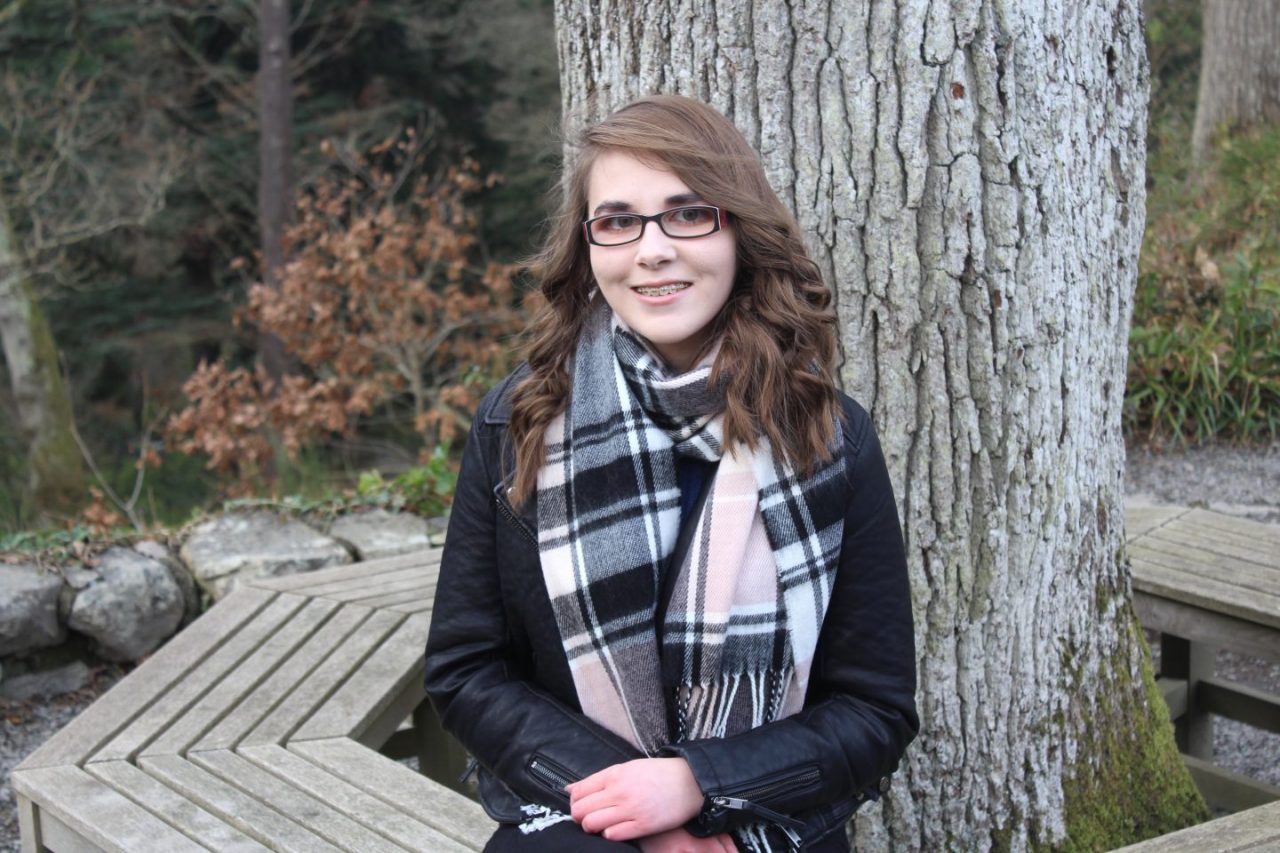 To my younger self
If I could tell my younger self one thing, it would be that being vision impaired doesn't have to hold you back; if you have the right adjustments and support in place, you can make things happen.
Your goals and ambitions can't be diluted by an impairment; they're two separate entities. My eyesight might be deteriorating, but my drive and determination never will.
I don't need to see the world in order to have vision for what I want to achieve in it.
I think it's important to remember that disabled people are people first. Our impairments are merely one aspect of what defines us; we have hobbies, interests, goals and ambitions, just like everyone else.
I hope to continue my advocacy work, raise awareness and help others in a similar situation. It's clear that writing holds a special place in my life and I'd love to develop that into a fully-fledged career.
The journey is laden with challenges but, in my experience, they're there to be overcome.
BBC 100 Women names 100 influential and inspirational women each year and shares their stories. Find us on Facebook, Instagram and Twitter, and use #BBC100Women.