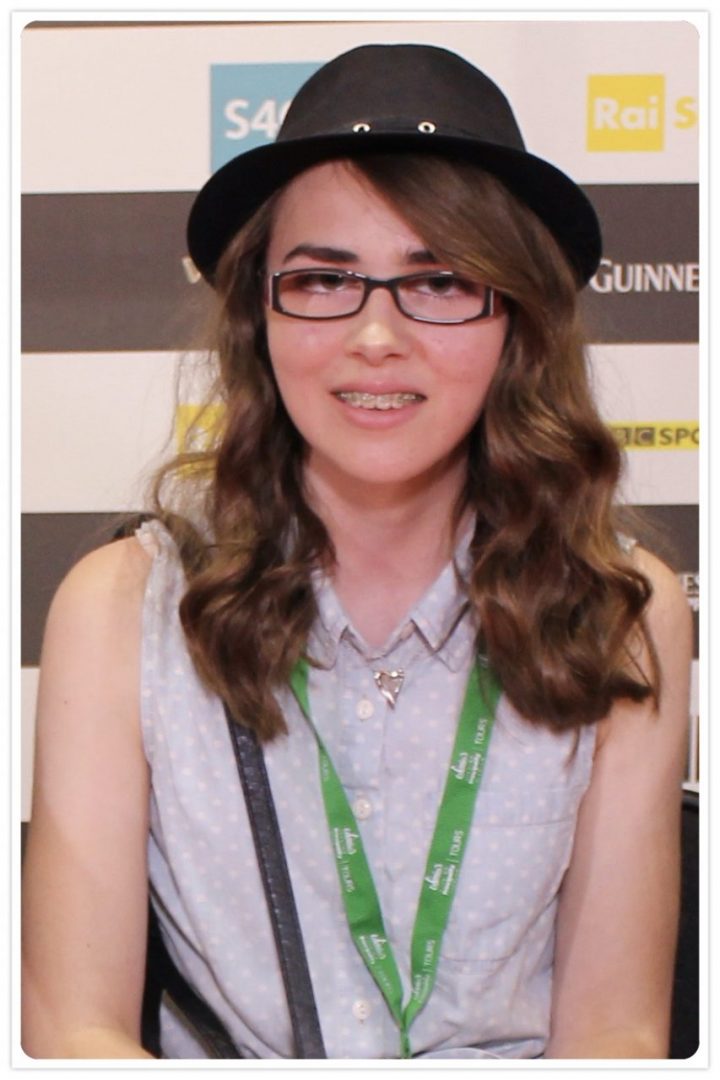 From Elin Williams – My Blurred World
DONATING MY HAIR TO CHARITY
Elin
Something's different… Oh, that's right, I have 13 inches less hair!
We all know how I like to utilise my blog to document certain moments in my life. I love how this online space can offer the opportunity to curate diary-like entries that I can look back on in the future. I think lockdown might have altered the meaning of 'pinnacle' for us all, leading us to appreciate and celebrate the smaller things in life. Many of us flocked to the hairdressers once they reopened, enticed by the promise of a new, refreshed look. My first post-lockdown appointment was no different, but it was a little out of the ordinary in the sense that it saw me parting with my lockdown locks in the name of something that I'd say fits the bill for that 'pinnacle moment' criteria.
The title will have most definitely given this big revelation away but, that's right, I donated my hair to charity. 13 inches of it to be precise. That, my friends, is over a foot of hair. Oh my!
True to form, I wanted to write a little blog post to document this and tell you all about how and why I opted for the chop.
LET'S TALK ABOUT WHY I DONATED MY HAIR
A few years ago, I learned about the Little Princess Trust and the incredible work they do to create real hair wigs (free of charge) for children and young people up to 24-years-old who have lost their hair due to cancer or other conditions.
From then, I made it my mission to grow my own locks and donate it to the charity.
I can't claim that any deeper reason propelled me to book that post-lockdown hair appointment, but simply wanting to help in a small way can be enough.
There are so many people out there who have lost their hair for myriad reasons, and ever since realising that hair donation was a realistic possibility, I couldn't help but shake the idea that I could play a small part in helping to create a wig that another young person might be longing for.
I've worked and volunteered in the third sector ever since my time at school came to an end, and so I've seen first hand how invaluable donations of any kind can be to different charities. Hair donations are no exception.
I'll be transparent in saying that some selfish reasons played a part in this journey too. I've loved styling my hair since I was a teenager; I'd often rock up to school with my locks twisted into a bun or styled into some kind of plait. An up-do communicated a sense of creativity and confidence, whilst curls became a trademark style that felt safe and fancy; and a straightened look hinted that I was conserving my energy. One of my best friends once challenged me to create a different look for each day of the week, her unwavering appreciation was the only prize, but I persevered and succeeded nonetheless.
My point is that my hair has always been an integral part of my identity. I've always used it as either a creative outlet or a security blanket to coddle the bluntness of some insecurities.
But, as anybody with long hair will tell you, it can be a lot of hard work. Life with long hair as a chronically ill person had become to be less than ideal recently, so opting for the chop was subtly fuelled by that reason too.
THE PROCESS
It took over a year and a half to grow but I finally did it. Turns out that lockdown locks made for the perfect charity chop.
I've taken the plunge and chopped off a fair few inches of hair in previous appointments over the years, but nothing as drastic as this. Up until now, the biggest restyle I've opted for was asking for layers in my mid-teens and pushing my once trademark full fringe to the side and letting it grow out. Wild.
Photos over the years tell the story of those times and chapters of my life when my long hair got too much to maintain, with the last big chop occurring in 2018. But I felt more than ready to embrace another change, and for the result to finally present itself as a hair donation.
A tickle of apprehension presented itself as I stepped into the hairdressers but, more than anything, I was excited by the prospect and all geared up to part with my long hair in favour of a shorter look.
I've always had a head of thick hair so combining it all into a single ponytail wasn't an option. Instead, my hairdresser separated it into four ponytails, securing each with three elastics; one at the top, one at the bottom, and another in the centre, following Little Princess Trust's instructions to the T.
And then it was time for the scissors to come out. Cutting through the hair proved to be quite the exercise but we soon had four ponytails that were no longer attached to my head. It was as simple as that.
"It's going to be really short," was the sentence that was repeated to me in the process of styling it afterwards, with cool air brushing my neck cementing this fact.
"It'll grow," was my responding reassurance. Whether that was to soothe my worries or my hairdresser's, I'm not sure. It was true nonetheless.
I now have significantly less hair on my head than I was expecting and my family have started calling me Bob because of it… But it'll be worth it if my hair helps to create a wig that brings a smile to someone's face.
It felt liberating to slot my hair into an envelope and send it off, knowing that a year and a half of growing it out and 45 minutes spent in the hairdresser could potentially make a difference to someone else's life.
There are so many people who have braved much more drastic chops that I have done, but every hair donation counts and it's so easy to do.
It's liberating to know that the length that I've hidden behind for the past year or so is now off to be embraced by the capable hands of the Little Princess Trust. Knowing that I've done what I can is precious.
Whether or not I'll grow my hair long again is yet to be seen, but I know that, if I do, I wouldn't hesitate in donating for a second time.
My hair has always been entrenched in a sense of identity, but now, I hope that the 13 inches I've parted with can help a young person to embrace theirs.
Last year, the Little Princess Trust provided almost 2,000 real hair wigs to young people, something that is only possible because of people donating their hair. So, if you're thinking about it, you can find out more about the charity, the amazing work they do, and the criteria for hair donations right here.
---
Have you ever donated, or considered donating your hair? It takes an average of seven hair donations to make one wig, so if lockdown resulted in you too having slightly longer hair than usual, perhaps donating it could be a good way of achieving that new look before the summer? It's worth thinking about. One haircut to you could truly make a big difference to a young person out there and you could both have a new style to show for it, it's a win-win.
Elin x