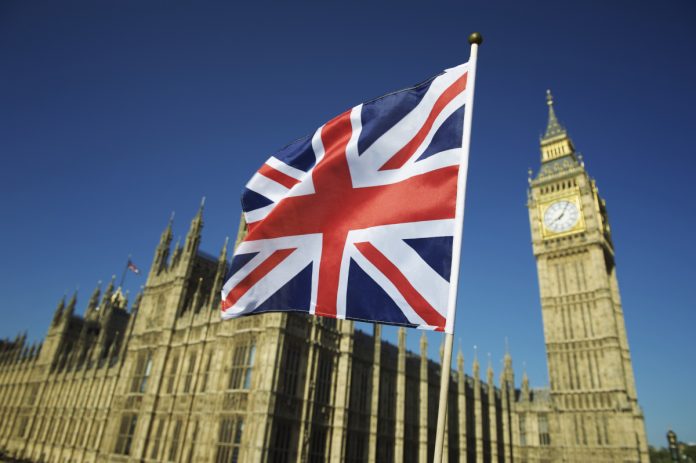 Our acknowledgements to Disability Rights UK

Autism Strategy Published
The Government has published a five year strategy aimed at improving the diagnosis of autism and public understanding of the condition.
The strategy will be backed by £75m in its first year – including £40m set out in the NHS Long Term Plan to improve capacity in crisis services and support children with complex needs in inpatient care.
Autistic people, the Department of Health and Social Care DHSC said, face multiple disadvantages throughout their lives, with too many struggling to get support that is tailored to their needs at an early enough stage and facing stigma and misunderstanding, often leaving them lonely or isolated.
There are approximately 700,000 autistic people in the UK and the strategy acknowledges that many experience health inequalities during their lives.  The life expectancy of people with autism is approximately 16 years less on average compared to the general population and almost 80% of adults with autism experience mental health problems during their lifetime.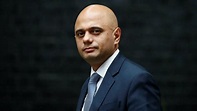 Health and Social Care Secretary, Sajid Javid said: "Improving the lives of autistic people is a priority and this new strategy… will help us create a society that truly understands and includes autistic people in all aspects of life. It will reduce diagnosis waiting times for children and adults and improve community support for autistic people. This is crucial in reducing the health inequalities they face, and the unacceptable life expectancy gap that exists today."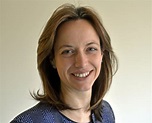 Minister for Care, Helen Whately said: "Far too many autistic people still struggle to get the support they need in childhood, and as adults – and this is often exacerbated by not getting a timely diagnosis. This landmark strategy will help give autistic people equal opportunities to flourish in their communities as well as better access to the support they need throughout their lives."
The COVID-19 pandemic has exacerbated challenges many autistic people already face, such as loneliness and social isolation, and anxiety.
The strategy aims to:
Improve understanding and acceptance of autism within society:
Strengthen access to education and support positive transitions into adulthood
Support more autistic people into employment
Tackle health and care inequalities
Build the right support in the community and supporting people in inpatient care
Improve support within the criminal and youth justice systems
Early identification can play an important role in enabling children and young people to get timely support, which is crucial in preventing escalation of needs.
Caroline Stevens, Chief Executive of the National Autistic Society said: "We and our supporters have long campaigned for a fully-funded public understanding campaign, significant investment in reducing diagnosis waiting times and better post-diagnostic support. No-one should feel judged for being autistic or have to wait many months for a potentially life changing diagnosis and vital help and support. We're really pleased to see concrete actions to tackle this in the first year of the new strategy."
Jolanta Lasota, Chief Executive of Ambitious about Autism, said: "This long-awaited strategy is desperately needed by autistic children and young people and their families, who have had their lives turned upside down by the pandemic. Even before COVID-19, autistic children and young people were too often denied basic and fundamental rights, such as the right to a decent education, to high quality healthcare and the opportunity to live and work in a community of their choice. For many families, the pandemic has only exacerbated this, creating further loneliness, social isolation and poor health outcomes."
COVID-19 vaccine to be offered to some teenagers
Children in England aged 12-17 at increased clinical risk from COVID-19 are to be offered the Pfizer vaccine. The decision followed a recommendation from the independent Joint Committee on Vaccination and Immunisation (JCVI).
Ministers said the vaccine will be offered to children aged 12 to 15 with severe neurodisabilities, Down's syndrome, immunosuppression and multiple or severe learning disabilities. Young people aged 16 to 17 with underlying health conditions which put them at higher risk of serious COVID-19 should have already been offered vaccination.
The vaccine will also be offered to children and young people aged 12 to 17 who live with an immunosuppressed person. The Government says this will protect their household contacts, who are at higher risk of serious disease from COVID-19 and may not generate a full immune response to vaccination.
The JCVI is not currently advising routine vaccination of children outside of these groups based on the risk-benefit analysis.
The Pfizer vaccine is the only one to be authorised for 12-17 year olds in the UK. This followed a US clinical trial in around 1,000 children aged 12 to 15 that found side effects in this group were generally short lived and mild to moderate.
Real-world data on the safety of COVID-19 vaccines in children is currently limited, but there have been extremely rare reports of myocarditis (inflammation of the heart muscle) and pericarditis (inflammation of the membrane around the heart) following the use of the Pfizer and Moderna vaccines in millions of younger adults.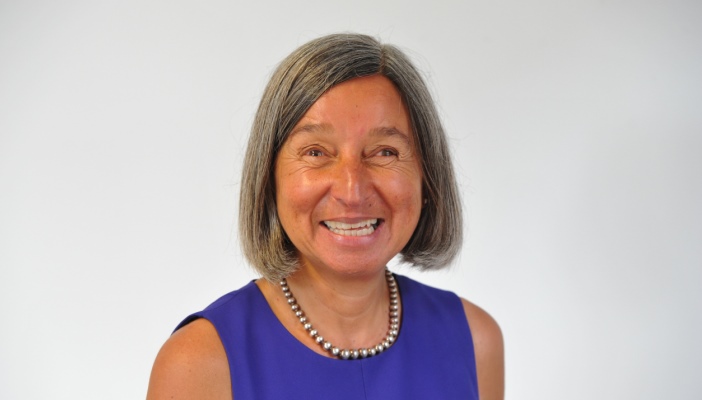 Fazilet Hadi, Dr UK's Head of Policy, said: "This decision is positive and will provide some reassurance to clinically at risk young people and to immunosuppressed people with young people in the family home."
Social care directors paint bleak picture in latest survey report
The Association of Directors of Adult Social Services (ADASS) has warned of 'an avalanche of need', with 75,000 people waiting for assessments or care and support.
Almost 7,000 people have been waiting more than six months for a social care assessment, the association warned after publishing its spring survey.
Though there are no statutory timescales for assessments under the Care Act 2014,  the Local Government and Social Care Ombudsman has previously said that such waits should not exceed 4-6 weeks.
The survey found just under 55,000 people were on waiting lists for assessments with almost 20,000 others waiting for care and support or direct payments to be started. Almost 160,000 people had been waiting over a year for a care and support review, contrary to the expectation set out in the Care Act statutory guidance of a 12-month interval between planned reviews.
ADASS warned that waits of this nature were putting older and Disabled people at significant risk. The survey report said "While social work teams do their best to prioritise based on the information they glean, it is inevitable that many people will deteriorate, become mentally or physically unwell, lose confidence, fall, or that unreported or concealed abuse or neglect will worsen."
ADASS leaders blamed Covid-19 and the failure of resources to keep pace with demand. The research found councils were planning to make savings of £601m to manage their finances this year, equivalent to 3.7% of their net budgets.
Half were less than confident about meeting their duties to provide preventive services, under section 2 of the Care Act, up from 35% in 2019-20. ADASS said the survey showed a picture of "growing unmet and under-met need which impacts on life and wellbeing".
DR UK Head of Policy Fazilet Hadi said: "The findings of this research are truly shocking. Tens of thousands of Disabled people are being left without the vital care and support needed to lead safe, dignified and independent lives.
The Government's reform of social care must radically improve the lives of both working age and older Disabled people. Sign up to our Social Care statement here.
We urge Disabled people and their loved ones to contact councillors and MPs whenever social care services are unjustly delayed or denied.
Equality body announces inquiry into decisions about social care
The Equality and Human Rights Commission (EHRC) is to investigate the experiences of people seeking to challenge council decisions on social care.
The EHRC said that a range of organisations working on issues facing Disabled and older people have raised concerns around barriers to complaining about or challenging decisions related to their social care. Announcing the inquiry, the commission said that people should be able to  challenge a decision if they feel that it leaves them without the right support.
The inquiry covers England and Wales and includes social care and support for older and Disabled people and unpaid carers. It will explore:
if people are made aware of their rights to social care and support, and how they can challenge a decision they feel is wrong
whether local councils and other relevant bodies learn from challenges to improve decision-making in future
access to advocacy
whether effective systems are in place to check the quality and consistency of decision-making about people's access to social care or support.

EHRC Chair Baroness Kishwer Falkner, said: "Decisions about social care and support carry crucial equality and human rights implications for people's lives. They can affect the choice, control and dignity of older people, Disabled people and unpaid carers, and their ability to maintain relationships, live independently and participate in their communities.
"We know that the social care system has been under significant pressure and many problems have been exacerbated by the pandemic. With vital decisions about people's care being made under such pressure, it is essential that there are effective ways to challenge them if people feel they have been left without the support they need.
The inquiry team will gather evidence from adults affected by the issues in its terms of reference, organisations that provide advice, support and/or advocacy services to people trying to navigate the social care system, as well as councils and national governments.
The inquiry team has published a short survey seeking views from social care users and their loved ones, as well as unpaid carers.
DR UK Head of Policy Fazilet Hadi said: "This investigation is very welcome. The Care Act sets out eligibility criteria and processes for assessment and planning, but the extent to which it is being implemented is in serious question.
The investigation on complaints and challenges will shine a light on the rigor and   transparency of social care decision making processes.
We urge Disabled people to make sure our voices are heard by completing the survey and sharing experiences with the inquiry team."
You can email the inquiry team at SCI@equalityhumanrights.com or call them on 0161 8298180 and leave a message. The full inquiry report will be published next year.
NHS England moves on access to mental health services as referrals soar
The NHS will set five new waiting time guarantees for access to mental health services, under plans announced this week.
The NHS is consulting on the new standards, which have been piloted by mental health providers in collaboration with acute NHS trusts, and are backed by clinical and patient representatives.
Assuming they are implemented following the consultation, patients requiring urgent care will be seen by community mental health crisis teams within 24 hours of referral, with the most urgent getting help within four hours. Pilot mental health liaison services for people arriving in A&E departments will be rolled out across the country.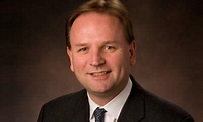 NHS Chief Executive Simon Stevens said: "Together with the guarantee that mental health investment will increase each year as a share of the growing NHS budget – as has been the case each year since 2015 – these new waiting times standards are another key milestone in the journey to putting mental health on an equal footing with physical health, so-called 'parity of esteem'."
Mark Winstanley, the Chief Executive of Rethink Mental Illness, said: "While (the standards) will depend on the right staff being in post, they will also set the bar for something similar in social care, where so much of someone's support for their mental illness actually takes place."
Paul Farmer, Chief Executive of Mind, said: "Many thousands of people will be left with long term impacts from this period (the pandemic), whether because of bereavement, unemployment, trauma or the weathering effect of life during lockdown. Knowing that the NHS is committed to timely access to support could make all the difference as we emerge from the pandemic and plan for the future."
The announcement came just days after NHS Digital published data that referrals of children and adolescents to mental health services more than doubled during the pandemic.
Dr Elaine Lockhart, who chairs the Royal College of Psychiatrists' Faculty of Child and Adolescent Psychiatry, called the referral figures "heart-breaking" and "awful". She told The Guardian that waiting lists are so long that significant numbers of young people will not get treatment in time to prevent them growing into adults with "entrenched mental health issues that could have been avoided had we been able to intervene earlier".