Crip Life™: An Online Disability Magazine Aiming To Be The Most Inclusive And Accessible Digital Platform
Crip Life™ is an online disability magazine dismantling disabling barriers one article at a time. Launched in May 2023, it was founded by Emma Purcell and Joanna Baker-Rogers, two former colleagues of a previous disability publication who both have personal experiences of living with a disability.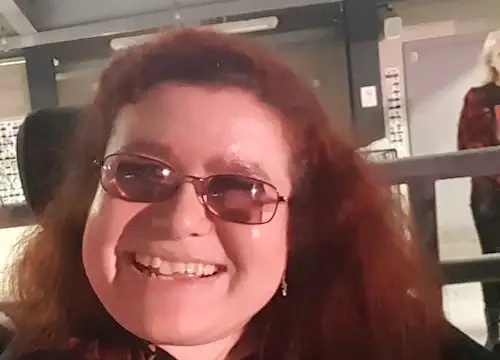 Emma Purcell
As Emma and Joanna are both passionate about writing, campaigning and raising awareness of disability, they wanted to continue this and create their own platform that would bring extraordinary content and grow an even bigger disabled community.
The mission at Crip Life™ is to raise awareness and educate what life is really like for people living with a disability and/or health condition, provide advice and support to disabled people and their families and create a disability community where people can
share their thoughts, experiences and achievements.

Joanna Baker-Rogers
In essence, Crip Life™ wants to banish the physical and social barriers that stop people with disabilities from living the life they want to lead.
This is being delivered by creating interesting, informative and exclusive disability-related content that is exciting, newsworthy and engaging. The team is not afraid to push the boundaries and publish content that may be controversial or difficult to read.
Why the name Crip Life™?
You are probably wondering why the name "Crip Life™" for the online publication. The co-founders understand the word "crip" or "cripple" is usually associated with being a negative or offensive word to describe disabled people.
However, in more modern times, the word "crip" and "cripple" appear in more popular culture, such as the documentary film Crip Camp, BBC short stories Crip Tales and book titles like CRIPPLE – A 21st Century Parable by Nick Maynard.
Therefore, disabled communities are starting to use these terms to empower change and positivity. There is also Crip Theory, which is defined as an intersectional identity politic stemming from critical disability studies, as well as queer studies (McRuer, 2006). It is a multifaceted approach to understanding culture in a manner that centres on the experiences and movements of disabled people.

Since launching almost six months ago, Crip Life™ has published over 50 articles, secured exclusive interviews and collaborated with a dozen companies. It has reached 3.2K visitors, a combined social media following of 950 followers and over 100 subscribers to the free monthly newsletter.
Crip Life™ has had the privilege of interviewing famous people such as disabled actors Jack Carroll & Tommy Jessop, blind comedian Chris McCausland, deaf DJ Troi Lee, amputee footballer Shelbée Clarke and inclusive fashion designer Victoria Jenkins.