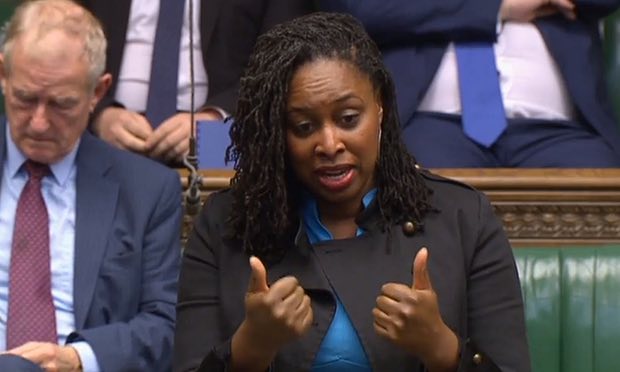 Yesterday I made history by becoming the first member of parliament to ask a question in the House of Commons using British Sign Language (BSL). I have always fought for equality for all, and am pleased to have been able to help raise awareness of BSL. But recognising one struggle should not detract from recognising another – it is important to focus on equality for deaf people and those who are hard of hearing.
Tomorrow will be the 14th anniversary of the official recognition of BSL as a language in its own right. But my request yesterday was that BSL be given full legal status in this country, which is why I asked the minister to bring forward a BSL bill. It's a big concern for a large part of our society. There is a significant BSL community in the UK with an estimated 151,000 BSL users, 87,000 of whom are deaf. A British Sign Language act would give BSL the same status that other languages have in the UK. Deaf people deserve the right to communicate and live their lives with their preferred language.
BSL has been used in the Commons before – but never to question the government. That's why, as an ambassador for the Brent and Harrow United Deaf Club, in north-west London, I invited some members to watch proceedings from the House of Commons public gallery. I have a level two qualification in BSL, but to deliver a question under that kind of pressure was something else entirely – I was pretty nervous about getting it wrong!
However, I felt it was hugely important to raise this question using BSL, not only so that many deaf people and those hard of hearing could understand what I was asking, but also because it signifies the seriousness of the issue at hand. The MP Rosie Cooper, whose parents are deaf, helped me to rehearse, and Rachael Maskell, another Labour colleague, started signing to me when I sat next to her, which was a nice surprise.
We need to make parliament representative of wider society. One important part of this is to make parliament as open and accessible as possible. Some great steps for equality have been taken in the house, helped by the efforts of our modernising Speaker, John Bercow – but there is still much more to be done. So I'm delighted that asking my question in sign has raised awareness for this cause.
Tomorrow's 14th anniversary of the official recognition of BSL was a hugely significant moment, and is a date to celebrate with great pride. It gave deaf people the basic recognition they deserve. But we must also acknowledge that there is still a way to go until BSL is equal under the law. The only way to give the deaf community the equality and recognition they deserve is to bring a British Sign Language bill before parliament to address all these issues. Such a law would surely garner support from all sides of the house.
Legal status would ensure that British Sign Language is protected. Information and services would be produced in BSL, therefore giving equal access. It could put BSL on the national curriculum and ensure that it is offered in schools, as other languages are. This would enable BSL users to access education in their first language.
Many won't even realise that we are currently in the middle of #SignLanguageWeek, with charities raising awareness of the importance that BSL has on hundreds of thousands of lives – hopefully my question can help that cause. Earlier this week I held an event in the Speaker's apartments to promote the UN international day against race discrimination (for which I will be leading a debate in Westminster Hall this coming Tuesday) – and I invited staff from St Michael's Nursery, in Brent, who are unique in that they teach their children, aged four and five, sign language. All schools should follow that example and teach basic sign language.
I have submitted an early day motion, which I hope will speed the way towards a BSL Act. And I hope many more MPs will pledge their support to this important campaign in order to enshrine these rights into law. I know that colleagues from the Labour party will support this cause, but in order for such a law to pass, we need the government to get on board too. I hope that it will.