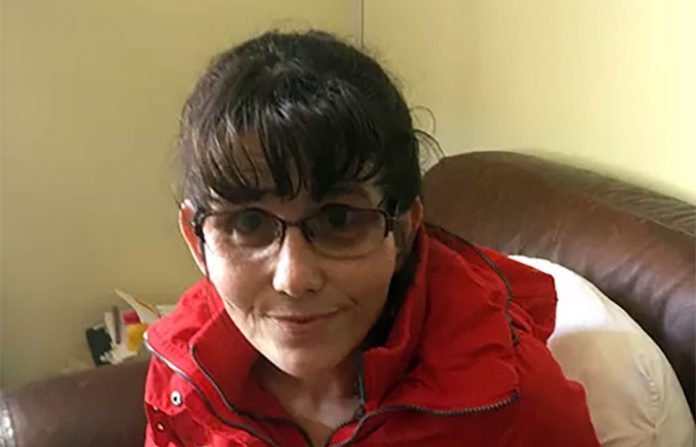 Before I begin blogging about life as a disabled ambulant woman I would first like to share some snippets from my past. An insight into my journey from able-bodied to disabled person
alongside my beliefs about the positive effects of disability in my life. (Yes I really did say positive!) The definition of disability under the Equality Act 2010 states that
You're disabled under the Equality Act 2010 if you have a physical or mental impairment that has a 'substantial' and 'long-term' negative effect on your ability to do normal daily activities.
Without a doubt my disability continues to impact on aspects of both my life and those who love me. However if I'd created that definition I would have replaced the phrase negative effects with limitations. Why? Simply because the word negative for me conjures up a somewhat pessimistic, bleak and defeatist outlook and my experience of disability, however profoundly challenging, has not been all negative. In fact I would go so far as to say that disability has been my enabler, a teacher who from the start set the bar impossibly high, forced me to dig deep and find courage that I didn't know I had, through lessons that were very costly but proved invaluable. As I look back now on the last ten years I can see that I've become a far more compassionate and empathetic human being and I actually prefer Mandy AD (After Disability) more than Mandy BD (Before Disability). That's not to say I don't miss the Mandy BD. There are times when I crave her physicality like an addict, longing for just one more hit on the tennis court, one more stroke of front crawl in the swimming pool or one more jog around the track. Acceptance has been my particular Kilimanjaro but I am more than half way up that particular cliff face, can feel the wind of freedom on my face, and that feels like a positive place to be right now.
So who was Mandy BD? She was a mum, teacher and daughter; a diehard sports fanatic, who worked as a class teacher, special needs teacher and head teacher for over fifteen years. She loved her job and could best be described as quirky, a teacher who would happily stride into class on stilts, juggle balls or mimic puppets to engage her class. Privately she was an independent single mum who thought nothing of redecorating her house or moving heavy boxes. She was proud of her finely tuned body and her physicality was an important part of her identity, both professionally and personally. She had passed on her love for the great outdoors to her son who, in term, had became a gifted tennis player. They shared a passion for adventure holidays, where they would enjoy raft building, whizzing down zip wires and rock climbing. Life was fun, frenetic and quite frankly, fantastic!
Mandy AD was born during a very positive phase of the Edward's life. My son had just won a scholarship to a good school and I, with usual determination, had sought an alternative professional route. I had left school -based teaching and decided to employ several other teachers and start a home tutoring business for disenchanted learners, particularly those with dyslexia and school avoidance issues. I sold my home and moved lock, stock and barrel to follow my dream and that's when it happened. A moment of madness. A decision not to employ the archetypal "Man with a van" but transport a few heavy boxes myself. Without realising it I had prolapsed two thoracic discs behind my ribcage and the next day woke up in excruciating pain. The prolapsed discs had triggered a condition called Conus Medullaris syndrome, effectively a dent at the base of the spinal cord. Within hours I was showing the typical 'red flag symptoms' of a spinal cord injury, such as leg weakness, pins and needles, numbness, neurological pain and bladder and bowel dysfunction. Despite a dramatic journey to hospital in a flashing ambulance, a series of medical delays meant that the narrow time period to repair the damage was missed and my disability became permanent. The year was 2009 and the cost of that delay life changing for both my son and I. I was unable to walk, manage my personal care and much to my shame, adult pampers were added to the weekly shopping list. My 13- year -old son, always a loving lad, willingly stepped up to help and our roles swiftly reversed as he took on board all the washing cooking, ironing, cleaning and shopping alongside his school work. In typical optimistic style, he quickly identified the problems faced by many other young carers, alerted his local MP (then the irrepressible Norman Baker) and soon began representing their rights across the country. He in turn was nationally recognised and received an accolade of awards (Young Carer Of The Year, Carer Of The Year and Courageous Child Of The Year) in 2012. Disability, an ever -hard taskmaster had shown me and all those around me, that my son was an extraordinarily compassionate and courageous young man. Sadly soon after the awards ceremonies he fell ill with an array of obscure symptoms that took several years to identify as Ehlers Danlos syndrome. It was a genetic disorder that I was unaware that I had and proved to be the very condition that had left me so susceptible to a spinal cord injury. By this stage we were now both ill and housebound and at the bottom of the pit.
With nowhere else to go I turned to Adult Social care and our adventures with various employed carers began. Suffice to say that is a story in itself and one that deserves special mention at a later date. However just to tempt you I'll offer you a little soupcon. I vividly remember one of our very first helpers, part of an army of carers who would arrive each day to cook our evening meal. David let her in and, after a few clattering pans sounds, I heard her calling him into the kitchen. Curiosity got the better of me and I painfully dragged myself after him (which took me three times as long as my son). By the time I'd arrived I found my 13 year jaundiced son giving the lady a cookery lesson on how to make a chicken curry while she watched from the side-lines. Next week she arrived and this time learned how to make a cottage pie! Needless to say I asked for a cook the next time! However many were kind and without a doubt they arrived at a time when we were a broken family in need of help. Thankfully today we are now whole, glued back together by years of compassion, patience and love for each other as well as from some very unexpected sources along the way. The cracks in each of our vessels remain visible, created from shards of suffering, but now uniquely owned, as each of us plough out our new identities in the world. To this day it makes me laugh that my son is now studying Media studies at university, as during our "ill years", all we could do was watch films and documentaries together. It seems that all those immobile duvet days have finally paid off!
Disability remains an insightful teacher in my life. I've acquired tremendous respect for those living with disabilities. I've learnt first hand how much courage and determination it takes each day just to cope with a disability, in a world that appears quick to judge and slow to appreciate the potential in each human being, however challenged they may seem. I've discovered that 'disability' exists in able- bodied people too, in those unable or unwilling to understand the world through another's limitations. For me, disability is as much about an attitude of mind as of a physical or mental incapacity. I 've been one of the lucky ones. My son has reminded me daily of my abilities and because of that I am a writer today, physically disabled certainly, but that's only a part of my life story, right? I've also learnt the hard way that, without the right support, disabilities will affect whole families and profoundly limit more than one life. A crucial lesson today when cuts in Adult Social care are affecting so many families.