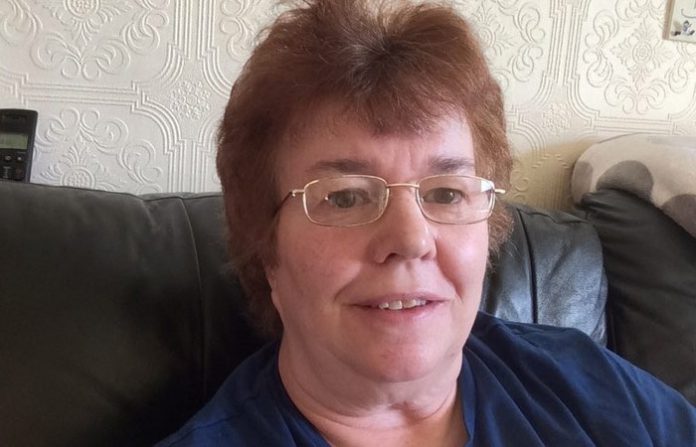 A disabled woman became a recluse in her own home after Government cut her benefit despite worsening condition it is claimed.
Trudy Appleby says she was left relying on food banks after Government cuts saw her disability allowance slashed despite medical advice.
In 2013 the 57 year old from Mansfield developed degenerative arthritis and bursitus. In 2016 she was also diagnosed with the more serious condition osteoporosis, which weakens bones and makes them more likely to break. She was initially offered Disability Living Allowance (DLA) on the highest rate and given a car as part of her mobility support – but her benefits were shortly cut after she was diagnosed with osteoporosis last summer.
Ms. Appleby was subsequently moved from the highest level of DLA to the lowest level of Personal Independence Payment (PIP), slashing her weekly finances by £100 and reducing mobility benefit, meaning her car was taken away. Having worked in advertising before she fell ill, she was subsequently left unable to leave the house independently. She also had to use food banks in order to get by financially.
Read the full article from The Independent here