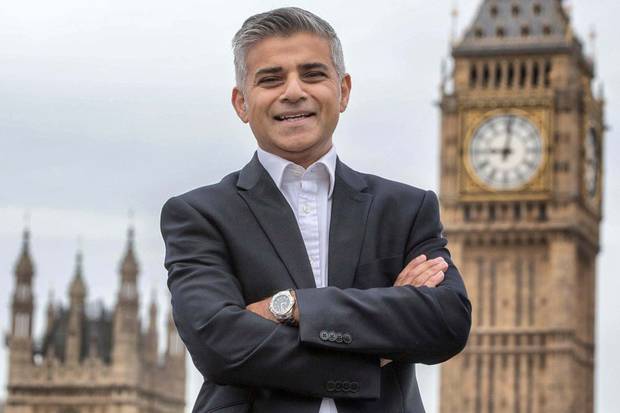 We asked Sadiq Khan how he would make London a better place for disabled people:
At the heart of my campaign is my desire to be a Mayor for all Londoners – and that extends to all of London's 1.2 million disabled people. It is a disgrace that too many of our city's disabled are still overlooked.
Growing up, London gave me the opportunity to get on in life. But too many Londoners today, including many disabled people, don't have the same opportunity. That's why I'm determined that I will make London a fairer and more tolerant city, open and accessible to all, and one in which all can live and prosper free from prejudice.
My manifesto outlined a number of key policies for London's disabled. If I am elected Mayor in May, I have promised proper consultation and genuine engagement between City Hall and people with disabilities on future policy decisions including transport and planning matters.
Housing is one of my major priorities, and I've committed to building the thousands of genuinely affordable homes London needs if we are to address the housing crisis. In addition, I am committed to retaining the London Plan targets for all new homes to meet Lifetime Homes standards, and to 10 per cent of new homes to be wheelchair-accessible.
On transport, I will ensure the system is accessible to all users, with the next fleet of buses designed with sufficient space for wheelchair users, and a more ambitious approach to step-free access in London Underground and TfL-run stations.
It is also important we retain black cabs on the city's streets as their disabled access vehicles are a lifeline to many Londoners who struggle to get around the city. I will also make sure that London's transport workers understand the needs of disabled and older passengers, and that Dial-a-Ride and Taxicard continue to provide crucial support for those less able to get around London.
On keeping Londoners safe, I will direct the Met to adopt a strict zero-tolerance approach to hate crime – including tackling disability hate crime. It is a scandal that in a city famed for its diversity and tolerance, these crimes are on the rise and we need to clamp down on them.
I also will establish a new team in City Hall to lead on economic fairness, which will promote the London Living Wage, work with business to create apprenticeships, and root out and tackle unacceptable practices like blacklisting. The team will forge a new business compact – based on exemplary standards in pay and employment rights for workers. And it will seek to expand opportunities for people with disabilities to work and gain skills.
This is just a flavour of what I want to do to restore opportunity to all Londoners. You can find much more in my manifesto across housing, environment, transport, business and health and you can read the full document here: www.sadiq.london/introduction_manifesto