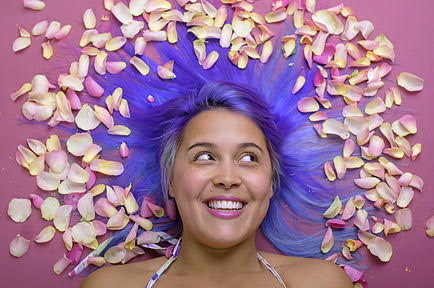 FESTIVAL OF BODY ACCEPTANCE – 13-15 OCTOBER .. TOTNES
Bodykind, who are hosting the festival, are a grassroots, non-profit, whole community event organisers, with the aim of promoting genuine inclusiveness whilst encouraging everyone to look at ways of feeling more comfortable in their own skin.
Their core principles are: Promoting inclusivity; Celebrating diversity; Illuminating and challenging non-acceptance .. and Meeting fear and shame with sensitivity and kindness.
"Only 3% of British women are satisfied with their body (according to a recent survey) and a small market town in Devon is setting out to change this.
Totnes, the town that pioneered the now global Transition Town movement is hosting Bodykind, the world's first festival of body acceptance. Renowned for its forward thinking attitudes and innovative approaches to global issues, Totnes is the perfect venue for a ground breaking festival that promises to challenge attitudes and redefine our relationship with our bodies.
Bodykind Festival is the brainchild of a former midwife, Dinah Gibbons, who said, "My work as a midwife highlighted the widespread unease with the body; even at a time it was performing miracles. This was one of the original motivators behind the festival."
Author of 'Fat is a Feminist issue' and a social critic, Susie Orbach has lent her support to the festival saying, "The body is a place to live from, not a production to be incessantly worked on. Bodykind Festival is a valuable, no, an essential space for people to come together."
The three day programme includes thought provoking talks, workshops and performances by a whole range of speakers, activists and performers, many of them who have never had an opportunity to speak in public before. Among them is Harnaam Kaur, nicknamed 'The Bearded Dame' after a health condition left her with thick dark facial hair that she has grown into a beard. Harnaam says she is on a mission to change the world using a mix of humour and positivity.
She is joined by naked stand-up comedienne, Glory Pearl, whose relationship with her body was challenged after a serious injury in 2011. Glory was the first female comic to perform an entire show naked at the Edinburgh Festival. Bodyposipanda Instagram sensation and new best-selling author has gone from self-loather to self-proclaimed lover of belly rolls and cellulite.
The Festival is keen to stress that it's not just for women. One of the performers, Chris Paradox, describes himself as a 'one-legged existentialist stand-up beat poet.' Undaunted by an injury that resulted in amputation of one leg below the knee, Chris is a tragicomic performer who likes to 'remind us how beautiful it is to be alive in a body. Especially compared to the alternative!'
Other speakers will consider topics as diverse as body image for children as young as three to how wisdom of the grandmother has been negated in our obsession with youth.
Bodykind Festival takes place at at various venues around Totnes in South Devon from 13th to 15th October. It promises to tackle serious subjects with a mix of humour, wisdom and poignant self-reflection. Bodyposipanda says, "I guarantee, everyone of us will feel more at peace with our bodies when we leave than we did when we got there."
Festival Creative Director, Dinah Gibbons, adds, "Bodykind is a grassroots, non-profit, whole community initiative that will encompass issues such as size, shape, age, colour, gender, sexuality, disability and more. Is it for you? It is for everybody with a body."
Tickets cost £25, with additional charges for some of the weekend activities. Concessions are available.
To book visit: https://www.bodykindfestival.com