MARTYN SIBLEY
It's no hidden secret I love to travel. One of the further places away from Britain that I've enjoyed multiple times is the USA. The movies, the music, the magnitude. It really wowed me to check it out.
Starting at age 4 I met Mickey Mouse at Disney World. Aged 9 I saw New York. We returned when I was 16 to Disney and more of Florida. Later as an independent adult I saw San Francisco, Los Angeles and Las Vegas. Plus another lads holiday to NYC.
When you start travelling with a wheelchair, you certainly plan for and notice the accessibility of a place. If people's attitudes are negative, naturally you notice that too. However we're less aware of the government policies and media portrayal of disability in other places.
It's also similar with 'blogging'. In the beginning you only notice what's most relevant to you. For me after a while I got curious. As I started to research and reach out to other disabled 'bloggers' I came across an American guy.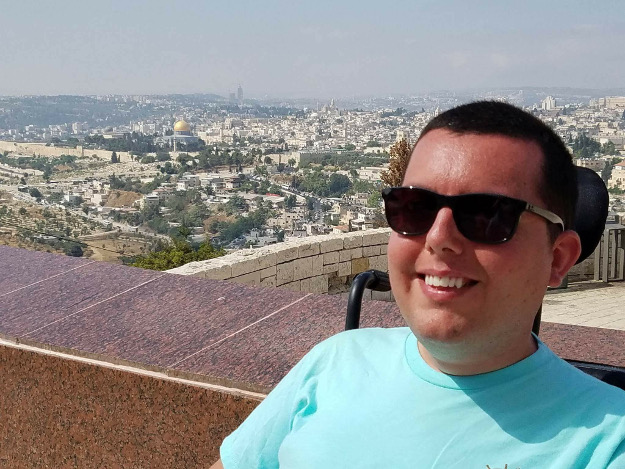 MEET CORY LEE
Since meeting the expert for all things travel and disability related, Cory and I have spoken a couple of times. It was cool to hear about each others travels, 'blogs', communities and so forth.
However we hadn't discussed what life was like growing up with the same condition (Spinal Muscular Atrophy) in different continents. Would schools be the same? Would friendships be the same? Would transport and leisure be the same?
So when Cory agreed to be on my podcast, I was excited to explore this topic. Plus we covered Cory's 'blog', his past travel and future plans.
We'd love to hear from you and please feel free to ask us any questions on Twitter @martynsibley and @coryleetweets