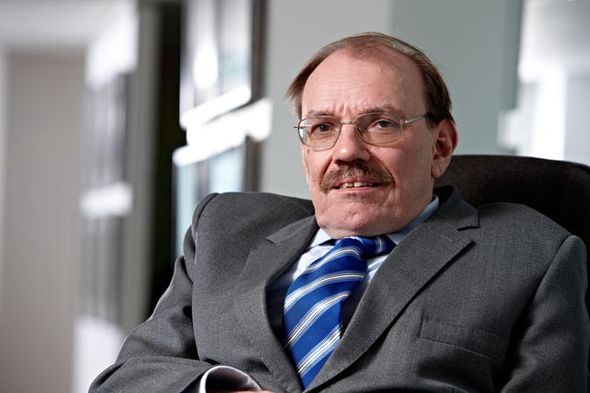 Sir Bert Massie 1949-2017
Sir Bert Massie contracted polio when he was three years old – and then spent the rest of his life fighting for discrimination against disability to be outlawed. He campaigned to make the world a more accessible place for wheelchair users and those with long-term physical or mental impairment.
His drive for change came from both 'a personal need and an appreciation of what was wrong'. During the 1960s he explained that he often used to go to restaurants and people would tell him 'We don't serve wheelchairs'. His reply was to say, "That's OK, but I don't eat wheelchairs.
At Disability Talk we were very fortunate that he agreed to be a judge on our "A World Of Unfairness" photographic competition which resulted in Rebcca Dann (seen here on the right of the picture) winning and receiving her prize from Professor Stephen Hawking