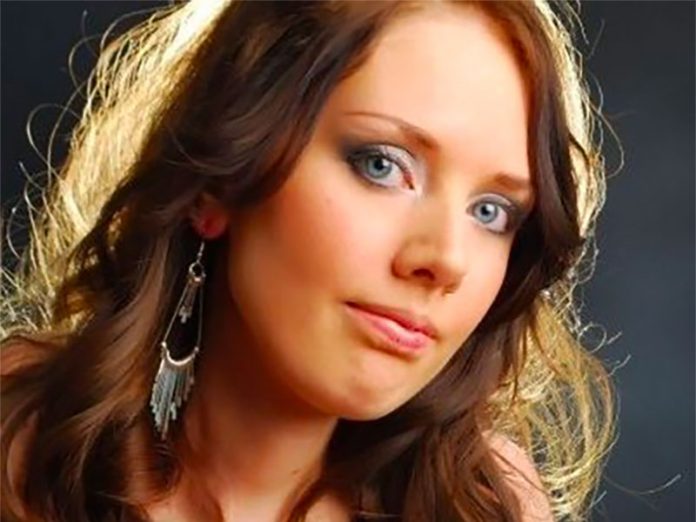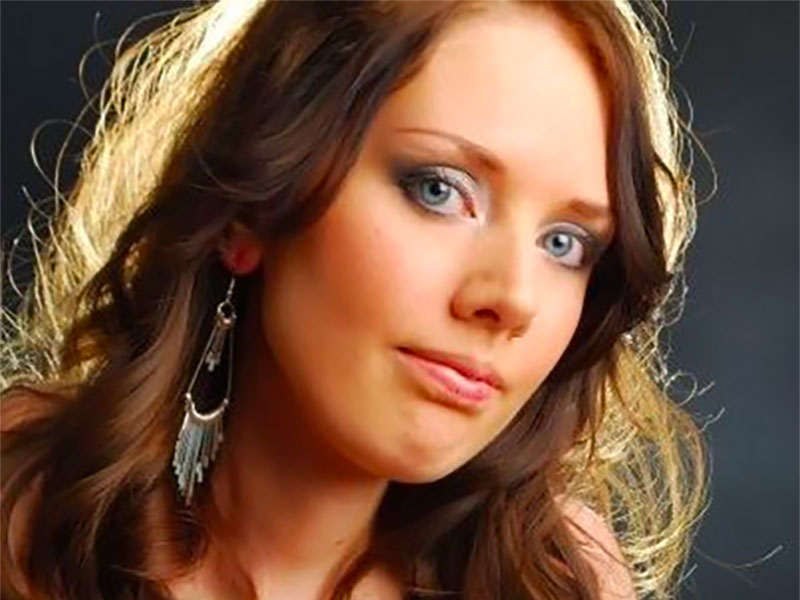 Carrie Aimes
I was offered corrective scoliosis surgery at the age of nine. Back then I was able to walk short distances wearing leg splints and had a general diagnosis of congenital muscular dystrophy. Many years later this was specified as Ullrich congenital muscular dystrophy. I had no idea why I was going to see a consultant orthopaedic spinal surgeon. I was nine! To me it was just another aimless, inconsequential appointment.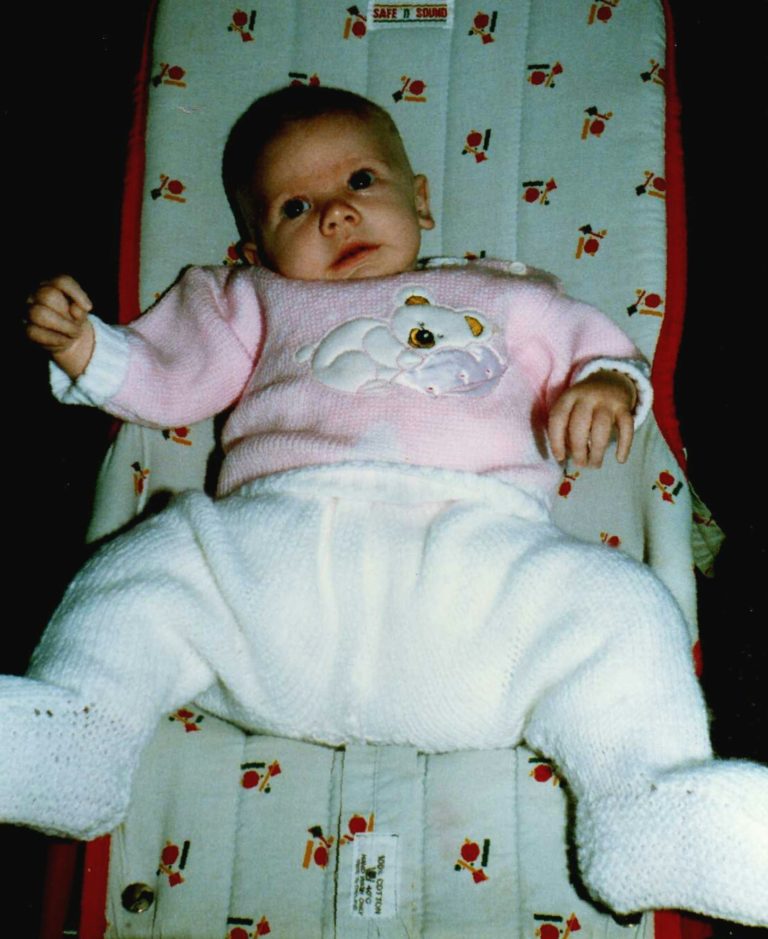 There was no faffing around; this doctor was straight to the point. I was told I needed imminent corrective surgery to prevent further decline. I was horrified to hear the horrific details, the lengthy recovery and how it could even prove fatal. Of course I now appreciate that with any surgical procedure, doctors are obliged to inform the patient of every potential risk and outcome, including death. But this was unexpected news falling on my young shoulders.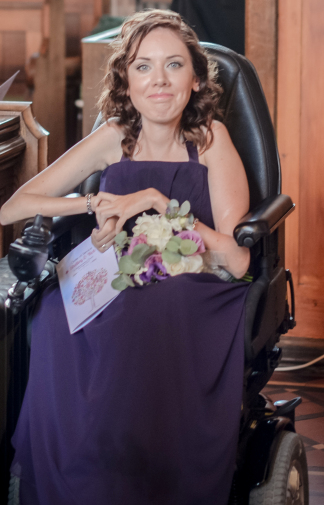 How I made my decision
As a child I attended Birmingham Heartlands Hospital annually where I saw a paediatric neuromuscular consultant. My parents and I were never given a prognosis nor any indication regarding if or how my condition might progress. Life expectancy was never discussed and no doctor could tell if I would, in time, come to rely on a wheelchair.. we were very much in the dark, living day-to-day.
Frankly these appointments frustrated and bored me to tears! We would wait hours – literally, hours- to see the doctor, and would leave knowing nothing more than we did before. I have in all honesty learnt infinitely more as an adult, through my own research, social media and from others with muscular dystrophy.
My point is that my parents and I had nothing to base our decision on. It's almost twenty years since I was told I needed a spinal fusion. This was pre-google and pre-social media. We weren't put in contact with anyone who had experienced the operation. So, other than a verbal overview from the consultant, we had no other information or point of reference.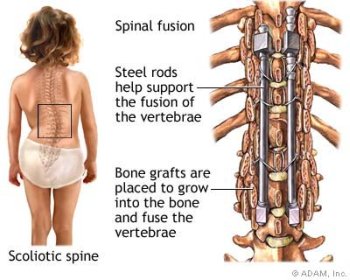 After leaving the appointment in a state of shock, my parents told me ultimately the choice was mine. I decided I didn't want to put myself through such an ordeal. I was at that age, considerably more able than I am now, and none of us had any reason to think I would deteriorate as severely as I have.
Do I regret my decision?
At the time, it was, or at least seemed the right decision for me personally. I was able to weight-bear, finding clothes wasn't an issue, I was pain free and did not require any inhalers, medication or respiratory support. The procedure then was very different compared with today, and I was very young. I was happy and relatively stable. Under those circumstances, the disadvantages outweighed the potential advantages.
However, I do often wonder how my life could be improved if I'd undergone surgery, two decades ago. No one predicted that just after a year the offer was made, aged 10, I would become completely non-ambulant within a very short space of time. had I had any indication that this might occur, my decision may have been different.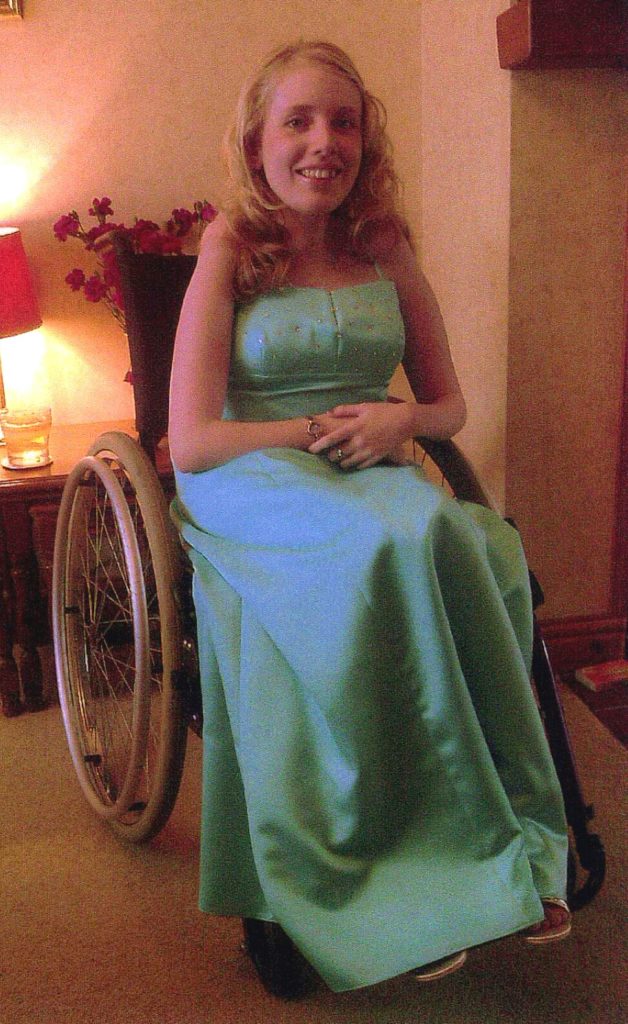 Though my scoliosis was considerable, the 'S' shaped curve is now much greater. Consequently, my respiratory function is significantly affected and basic comfort is a distant memory.
On bad days when I'm in pain and struggling for breath or when I'm ill for months (yes, months) with respiratory infection; I do regret forgoing my one opportunity to correct my skeletal deformity.
Buts what's done is done, and cannot be undone. I'm stuck with me! I can't change past decisions. I simply have to make the best of what I have and keep moving forward.