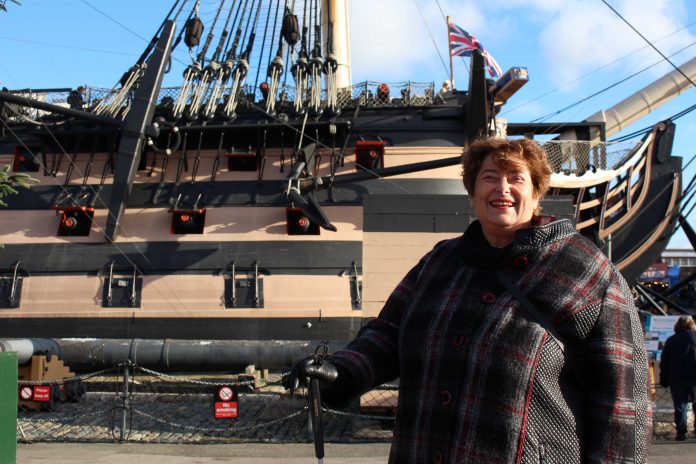 Penny Melville-Brown
James Holman was a truly remarkable man: he was just a young Royal Naval Lieutenant aged 22 when he lost his sight. Undaunted, he used his personal charm, charisma and determination to travel the world alone and become the most renowned travel writer of his generation. Even more remarkable, he was doing all of this about 200 years ago and when blindness carried massive social stigma – our modern concerns with accessibility, discrimination and equality pale in to insignificance.
Visiting the Portsmouth Historic Dockyard gave me some clues to what life would have been like. I heard the waterfront and the sea shanties, the shouts and cries of bustling people, the creak of wood and rope in the wind. The smells of hot coals on the brazier and food cooking mixed with the sea salt and ozone. Underfoot, the cobbles were hard and the weather was icy cold with sea winds. I could touch the hard metal of the cannons, the roughness of rope and the swing of the hammock.
James would have known HMS VICTORY as Nelson's flagship (he'd joined the Navy around the time of the Battle of Trafalgar) even though the ship was already decades old and getting out of date. During his life, conditions at sea would have gradually improved and HMS WARRIOR, the new iron-clad warship, was launched soon after James' death.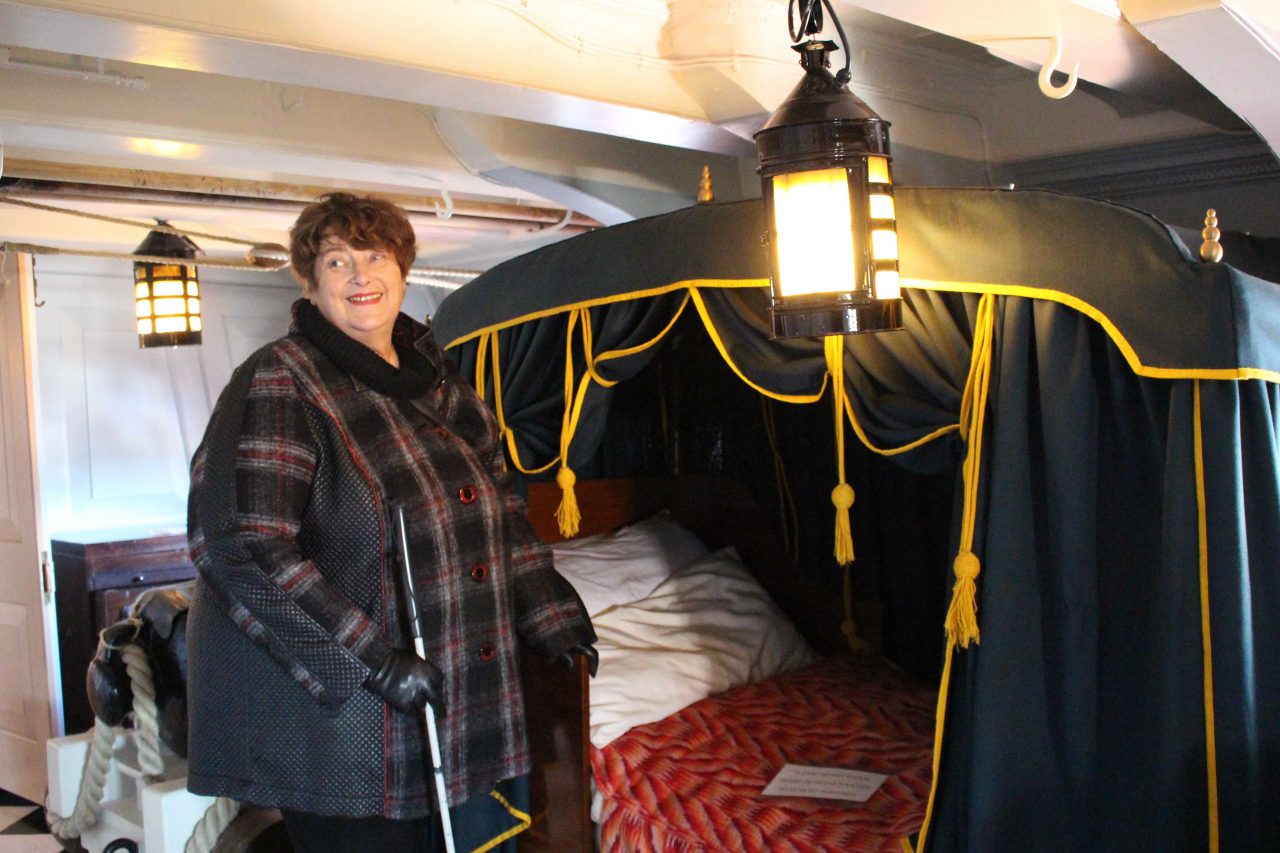 He had joined the Royal Navy through the academy at Gosport – just across from the Solent from Portsmouth – and the chances are high that he too knew many of the buildings that were also familiar to me from my own years of serving in the Naval Base. So this visit was doubly poignant: echoing his own footsteps and re-treading some of the paths I'd trod nearly 20 years ago – all this in the year of the Women's Royal Naval Service centenary.
Both of us had careers that were cut short by blindness but we went out to carve out new futures – his was magnificently illustrious and I have just tried to follow his example. But neither of us gave up to disability – perhaps our naval training gave us competences, self-confidence and people skills to carry on?