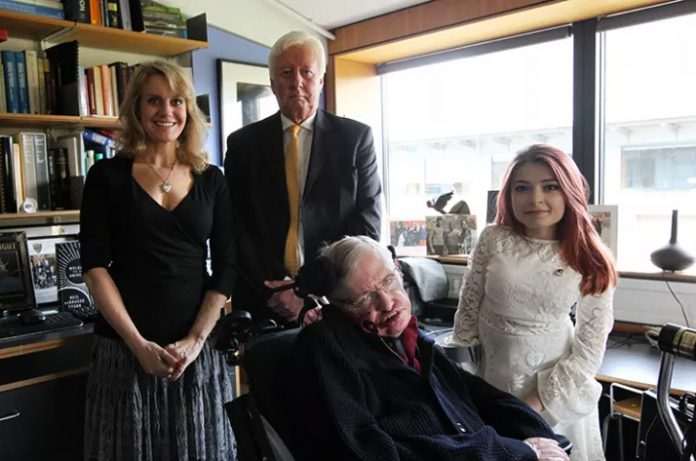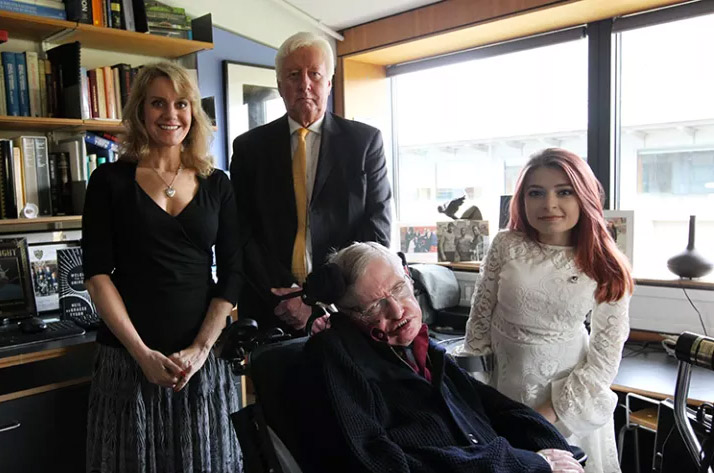 On the 25th October 2016 Professor Stephen Hawking presented the winner's prize for our "A World of Unfairness" photographic competition.
It was a life changing event for the few of us who were there. To be in the company of the man who defied his disability to become one of the greatest scientists in the world was the single most inspirational event of my life.

Our Winner, Rebbeca Dann, with Professor Stephen Hawking
The presentation took place in the professor's study at Cambridge University. I had been told earlier in the day that he wasn't that well but he would still host the ceremony. He did and made us all feel so important.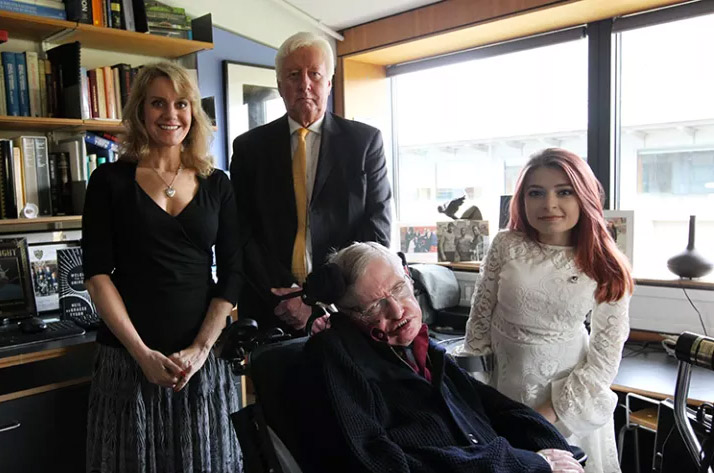 With us that day was Hollywood actress, Eileeen Grubba (on the left) who flew in from LA especially for the ceremony. She was one of 'Disability Talk's judges (along with the Professor) and whose winning entry was a self portrait by Rebecca Dann which she titled 'I'm Fine'.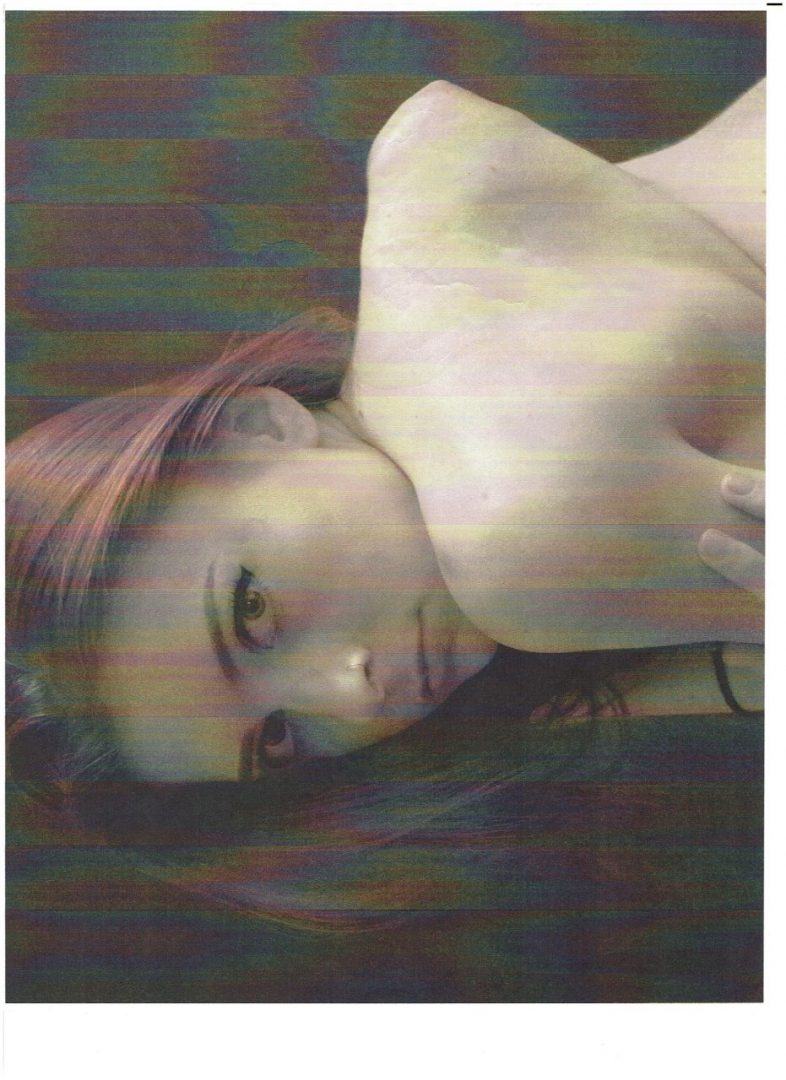 'I'm Fine' by Rebecca Dann
It was our aim to hold a further competition next year and to ask the Professor if he would again kindly be a judge and host the winner's ceremony.
So much has already been written about his brilliance and influence – he was undoubtedly one of the greatest men this country has ever known. Now at peace.