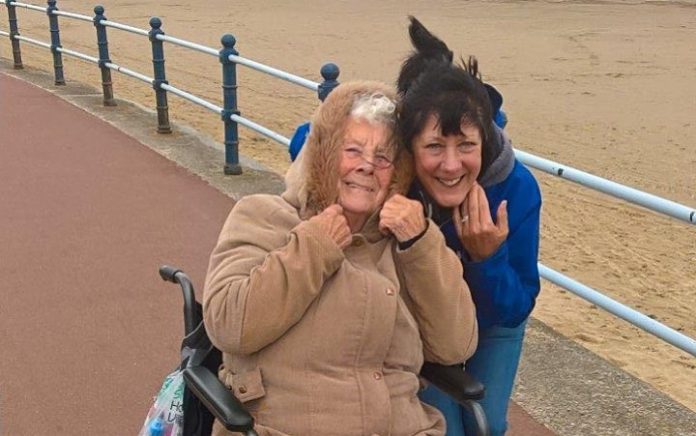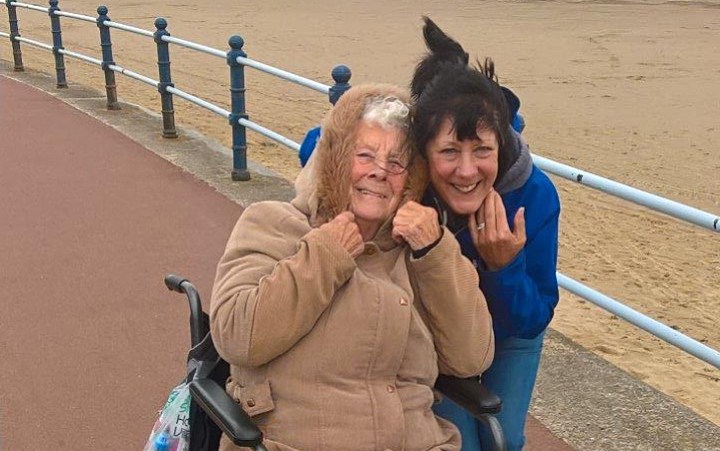 After Julie's mum was diagnosed with dementia in 2017, she decided to quit her job and care for her mum full-time. Along with her husband Andrew, and her dog Maisy, Julie took part in MEMORY WALK last year to raise vital funds for Alzheimer's Society.

This year, Julie is walking again – and here, she explains why Memory Walk is so important to her.
"Mum kept forgetting things – that was how it started. I asked the doctor about it a couple of times, and they said she was just fine, there wasn't anything wrong with her. Eventually I wrote a letter and insisted they perform a proper check. They sent a specialist to Mum's house, and said, 'Yes, it's dementia'.
Mum has a few health issues, beside the dementia. She has asthma, a pacemaker, she's visually impaired .. physically, she's very dependent. And of course, people don't meet up like they used to, so after her diagnosis she was alone in the house, brooding over things and getting depressed."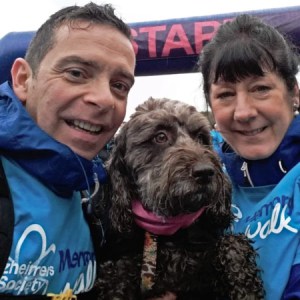 "Meanwhile, I was working as a teaching assistant, and I was getting constant phone calls at work about her appointments. I thought, she needs somebody with her. She needs to get out of the house! So I gave up my job to care for her. I just called the head teacher right away, and let her know. It was a big decision, but I feel it was the right decision.
I take her to a Dementia Cafe every day, and to support groups, as well as trips to the park, supermarket and the seaside; she has a much better social life now."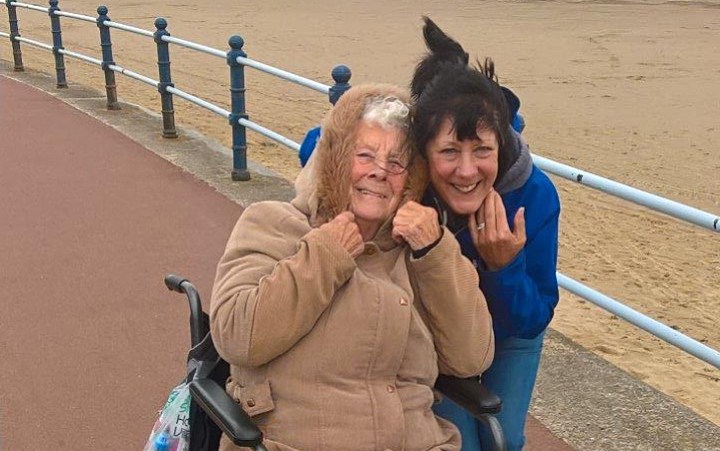 "Last year, my husband, Maisy and I took on the Memory Walk at Heaton Park, in Manchester.
My husband struggles to walk for long distances sometimes, but he still managed to complete it. There were quite a few dogs too! We made Maisy an Alzheimer's Society bandana to wear, and at the end, she got a medal.
We'll be walking again this year, too. I'll look out for the adverts, and as soon as it comes on TV, I'll sign up.
I'd highly recommend the Memory walk to anyone. It's just great, a fantastic experience. Everyone's really upbeat.
Even if you're feeling down, it's uplifting, it gives you that real team spirit – and Alzheimer's Society is such a worthy cause.
……………………………………………………………………………………………………………….
For more information on how you can register for a Memory Walk CLICK HERE