The Alzheimer's Society has called for 'Knitters to unite against dementia and make Dementia Cannula Sleeves'. Here is what they have said.
"People with dementia often find fiddling with material a helpful way to relieve feelings of anxiety. 'Twiddling' can be incorporated into specially-made activity blankets, cushions, aprons, toys, muffs and mitts."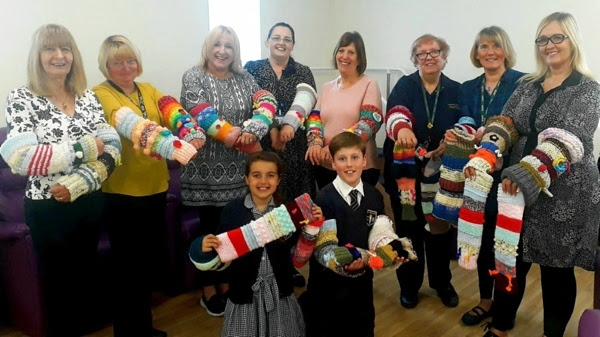 Sharon Holdstock (third from left) founded 'Handmade for Dementia'
Having founded 'Handmade for Dementia' Sharon now seeks more volunteers to join her national campaign to help knit Dementia Cannula Sleeves. Through this initiative, the group is helping to reduce the anxiety of people affected by dementia in hospital with the use of their newly devised Dementia Cannula Sleeves for local Hospitals.
Sharon recalled how it all started. "Two years ago, I was a day care volunteer at a hospice in Chester. It was there that another volunteer introduced me to a knitting pattern from the NHS.
I'm not a knitter, however the pattern from the NHS for Dementia Twiddle Mitts was so easy to make, I knitted a couple of them within a few days. Soon I realised these twiddle mitts, lap mats, boards and comfort dolls are really needed.
Dementia is prevalent in my family, and I wanted to see how many others could benefit from these items. I decided I would try and find people to make them."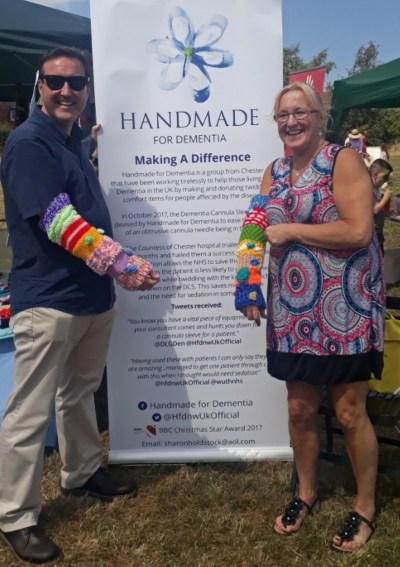 Sharon Holdstock with Labour MP Chris Matheson
"Initially, there was only about fifteen members knitting within Chester. They started to make twiddle mitts for all the care homes in their local area. They also made fidget lap mats, fidget aprons and new outfits for dolls to be given as comfort dolls to people affected by dementia.
Back in May 2016, I'd started a FACEBOOK group dedicated to Handmade for Dementia. It is helpful for members who want to swap ideas, share new techniques, stay updated on the progress of donations and read the feedback we receive from Hospitals."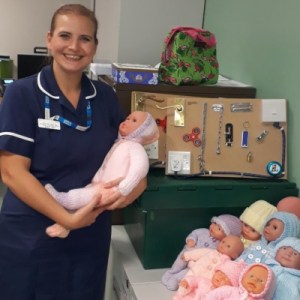 Staff at the Countess of Chester Hospital NHS Foundation Trust received comfort dolls and fidget boards from 'Handmade for Dementia'
"We provide guidelines on how to make things safely for all our members, including our out-of-area members via Facebook. All items in the Handmade for Dementia group are risk assessed (and labelled, if local to Chester) before donated to the Hospitals.
Our local knitting group in Chester meets every week and provides great social interaction for members who do not have a lot of company."
For more information about this great initiative please CLICK HERE
WHY NOT GET INVOLVED?
You can join the FACEBOOK group and volunteer to knit these Dementia Cannula Sleeves for your local Hospitals.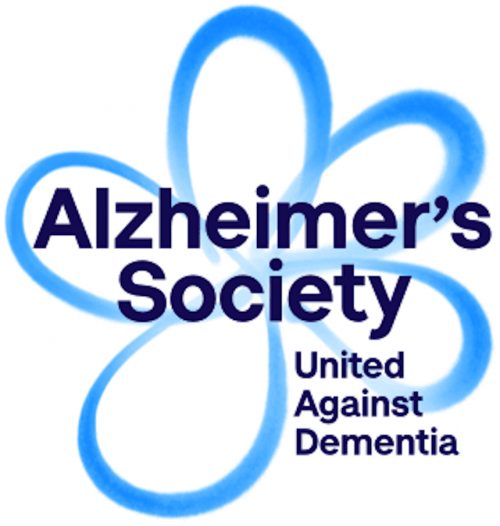 And CLICK HERE for more information about the Alzheimer's Society