There are 123 poems entered for our "My Disabled World" poetry competition
HERE IS PART ONE (44 Poems)
In all there are 123 entries and here, at Disability Talk & Virgin Media, we want to thank everybody who took part – and wish everyone of you the best of luck .. as well as your chosen charities. The winners (the poets of the twelve 'most liked' poems) will be announced in December.
Best wishes to you all – Chris Jordan (Founder of 'Disability Talk)
…………………………………………………………………..
Lose the "T"
It's not what I can't
It's what I can
My T shirt reads
"Lose the 'T'
Always achieve, every day
Write a song, read a book
In desperation
Do the laundry
You may fail
Today
But always, always try
Too easy to mourn for what you've lost
Good health is for someone else
Not me
Not poor me
No, Not poor me
Rich me
Look at what I can do
Not always every day
But in a small way
I can do
Yes
I can do.
Entry submitted by Christine Lavelle – whose favourite charity is:
Crohn's & Colitis UK
……………………………………………………………………..
'Lady in a Wheelchair                                               Invisible or What?'
Look at me                                                                                                                    What do you see?                                                                                                          Ask me a question                                                                                                          Watch my reaction                                                                                                          You see I live, I love, I cry                                                                                              Speak to me, go on try
I cannot walk                                                                                                                But I like to talk                                                                                                            Don't natter over my head                                                                                              Look down and speak to me instead                                                                               Are you afraid or shy?                                                                                                    Are you too embarrassed to try?                                                                                                                                                                                                                          Can't you stop for a while?                                                                                              Speak to me and make me smile                                                                                    How I wish I was strong and tall                                                                                      Being down here my world is small                                                                                  My limbs are weak but my heart is strong                                                                        Speak to me it won't take long                                                                                                                                                                                                                            Some time ago I was well and smart                                                                               Then an illness tore my world apart                                                                                 Now I see life through different eyes                                                                              Time for the truth, no more lies                                                                                      So many things I cannot do                                                                                             Speak to me it could happen to you
                          Poem submitted by Jackie Cooper whose favourite charity is 'The British Heart Foundation'
………………………………………………………………………
'I want to die'
Darlek Darlek, why don't they leave me alone                                                                   One arm Bandit, one arm bandit through my head                                                           All the time                                                                                                                                                                                                                                                      Pushing and shoving, what have I done                                                                            I'm different, not like them wish I could die                                                                                                                                                                                                           See the dancers see how they skate                                                                                I would like to do this                                                                                                    Oh how I hate …………….                                                                                                                                                                                                                                  I sit in the bath, tears in my eyes                                                                                    Sobbing sobbing another bad day                                                                                    Taunting from morning to night                                                                                                                                                                                                                            See the riders high on their horses                                                                                  Wish I was normal                                                                                                          Oh how I hate ……………..                                                                                                                                                                                                                                Cripple cripple everyone shouts                                                                                      Spastic spastic, I don't understand                                                                                  I want to be normal oh how I try                                                                                                                                                                                                                        See the girls in their high heeled shoes                                                                            Hair piled high                                                                                                                Oh how I hate ……………..                                                                                                                                                                                                                                            Poem submitted by Sherren Carter whose favourite charity is 'SCOPE'                                                                                                                                                                         ………………………………………………………………….
                                                           'Invalid'
If paperwork or laws are termed invalid
How, then, does that apply to the Warriors
In the hospices, with Chemo-blasted immunities
Who smile and fundraise and seize the day?
Or to the blade runner and other super-humans
Who set records which beat the advantaged ones;
Those who take out their mask and glare back
At their demons, every single working day;
To those who walk with their assistance dogs
Through crowds more unseeing than they;
Or to genius Hawking with his robot voice
Unleashed by technology to dazzle the world
And confound masters of science, rewrite history..
How are these afflicted heroes invalid in any way?
Invalids? Rather, they are champions of the minute
The hour, the day, where they triumph and triumph again.
Poem submitted by Alison J Schultz – whose favourite charity is MS
……………………………………………………………………….
LION HEART
A smile and pink rosy cheeks stare back at me,
Heart full of courage, strength and fragility,
Fuelled by a love of humanity and family
All wrapped up with a tag saying disability.
Life is a Marathon but there will be no finish line,
I own my cards and I will roll my dice,
Ordinary girl less than ordinary life,
Fiercely independent fought for my whole life.
Covid 19 and society don't wipe me away,
Tears fall as I wonder if you will ever again ask me my name,
My delicate heart has no place to hide.
My smile and pink rosy cheeks ready to do battle for another mile….
Is inclusion, touch and love even meant for me,
Clean your mirror and you will see,
Those with disabilities have a story like you and I,
Open your eyes and don't listen to your lies.
Disability must replace inviability.
The lion within won't stay silent for another day.
My name is Toni-Marie just an ordinary girl with a disability.
Entry submitted by Toni-Marie Barker – whose favourite charity is: Revitalise
………………………………………………………………………………………….
I THINK I'M OK, IF THAT'S OK
A perfect excuse
With a perfect discuise
Can hide me from that feeling inside
What it is I cannot tell
But it lingers like a Festering smell
My parents, they care
But seem to be scared
They didn't ask for this, they came unprepared
We need help from someone who has a clue
Or it won't just be me, but the whole family to
What they teach
And the people we meet
As they help us out of a hole so deep
We though that there'd be no relief
But now the world seems as colourful as an autumn leaf
Now I'm in a place
I wouldn't be in
If the mental challenges hadn't been seen as such a sin
But the world is a little brighter, and my shoulders a little lighter
It does gets better, and one day you'll say
'Yeh, you know what, I think I'm OK'
Entry submitted by Genevieve Fisher – whose favourite charity is MIND
…………………………………………………………………
The World of Rutherford School
A WORLD WITHIN A WORLD IS RUTHERFORD SCHOOL
AND YOU WOULD BE AMAZED IF YOU SAW IT ONE AND ALL
THE STUDENTS OF OUR SCHOOL ARE ALL PMLD
BUT NOTHING STOPS OUR PUPILS AS YOU WOULD SEE
IF YOU CAME THROUGH OUR DOORS YOU WOULD HEAR MUSIC PLAY
AS NEXT DOOR REBOUND THERAPY GETS UNDERWAY
JUST WALK A FEW PACES DOWN THE RAMP TO THE POOL
AND SEE OUR STUDENTS AND STAFF ALL HAVING A BALL
OR JUST RELAXING GENTLY IN A THERAPY SESSION
AND IN A CLASS AROUND THE CORNER A COOKERY LESSON
THEIR CLASSMATES NEXT DOOR ARE CREATING GREAT ART
TO THE SOUND OF BOWLING BALLS KNOCKING SKITTLES APART
LEARNING IS FUN AND FUN IS LEARNING
AND OUR STUDENTS DO BOTH AS OUR HEARTS ARE YEARNING
TO SEE THEM DO THINGS THAT ALL STUDENTS DO
IN ANY OTHER SCHOOL THAT YOU CHOOSE TO GO TO
YES THERE MAY BE CHALLENGES ALONG THE WAY
BUT WE TREASURE OUR STUDENTS IN EVERY WAY
WE WORK AS A TEAM TO HELP ONE ANOTHER
AND AS WE WORK WE STRIVE TO INSPIRE EACH OTHER
RUTHERFORD SCHOOL IS A WAY OF LIVING
OF LOVING AND HOPING AND SHARING AND GIVING
AND THE LAST THING ABOUT IT THAT I HAVE TO SAY
IS WE ALL LEARN SOMETHING NEW EACH AND EVERYDAY
Entry by Colin Williamson – whose charity is Rutherford School, part of the Garwood Foundation
………………………………………………………………………………………………
See Me: and my ability!
I can't walk a distance, but my buggy takes me far
I can't lift heavy things, but help comes with those with a car
Sometimes the pain I am in makes me yelp
But then with medication that does rather help
However, I can still be Great Nan, Nanny, and Mum to all my brood
I can smile and inspire all my friends and get into the grove!
I may not be able to do some things, but I am able to do most
I can organise, I can internet and Zoom, I can be a host
So, don't tell me I cannot do the things you can do
Maybe not – but I can do some things you cannot do
My best thing of all, I have found with my ability
Is not to make a big thing out of my dis-ability!
I just ask that you 'see' me in the buggy or wheelchair
Not talk to the person near me who is there
I am a person who wants to relate
So, I just want you take stock instead of me having to wait
I don't want a piteous look I just want you to care
I am just a person like you – in a wheelchair!
Poem submitted by Pam George – whose favourite charities are:
MS & Cancer Research UK
……………………………………………………………………….
What is it, if it's not an affection?
She has been my everyday's favorite imaginary meal
My everyday wish and need
To grab her inside the case of my hand
Like coins and notes in a wallet, a brief case or a tin
You're the moon, a target but not easily shot, ain't you?
My garage is vacant, dry and hungry
My garage is open like the sky
There's none – not any; who can fill it. But only her,
with her hips and wheels, front and behind, windows and mirrors.
Like glue, you paste a smile on my face, don't you?
When she passes on the street
My blood run kilometers per seconds
My heart hits the shiny and tiny stars warmly,
It dances over the river of honey and glitters with delight,
With your nice nose, you trigger my smile like a bullet, don't you?
Nothing makes me feel comfortable than the softness of your couches,
When I touch you, I fall in the dam of laughter and tears of joy,
As from now, not I have you in my hands but in my mind,
As an image, you exist and I feel you, you are in my garage,
And I hope I will grasp your steering wheel one day, won't I?
Poem submitted by Selomane Thomas Abram
…………………………………………………………………………………….
Let go …
The call of the buzzard draws me in 
To a place I've never been 
It's dark inside with no one there 
And nothing can be seen 
The buzz of silence within my head 
Echos a conscious decision 
To go inside and disappear 
To avoid all this confusion 
The darkness wraps its arms around
And holds me firm and strong
Giving me the time to think
That something is quite wrong
Above the trees it's a different world 
One full of space and time
Where no one ever questions 
And the feeling is quite sublime 
I rest my head to watch the clouds
Drift by without a care
Of anyone or anything 
And nothing to declare 
A sense of place to call my own
Where no one can disturb
The thoughts and feelings deep within 
Resting unperturbed 
The face can show a different side
So others cannot see
That layered deep within your soul
Is where you need to be
Rest my friend and take your time
To discover who you are 
Find solace in the ones you love
And the buzzard is never far…
Entry submitted by Kate H Bryant – whose favourite charity is Versus Arthritis
………………………………………………………………….
My uncle is disabled
My uncle is disabled
But why do they call it disabled?
He still loves
He still chats
He still laughs
Which to me means he is still able
In fact, to me he is more than able
He is my uncle and I love him
Poem submitted by Henry Tayler – whose favourite charity is Shekinah
…………………………………………………………………………………………..
In honour of my dear friend Sue
Good night, God bless,
To you my friend Sue.
You will be able to open your own door now,
Invite your loved ones in for tea,
You will see your boyfriend Jack again,
And You won't be in any pain.
You will be able to walk,
And be able to talk,
You will no longer need your chair.
Good night for ever
God bless.
Your dear friend Susan
Poem by Susan Fletcher and submitted by her support worker Louise Reid
Susan's favourite charity is the 'Alzheimer's Society'
…………………………………………………………………………………………..
"Little White Pill"
Little White Pill
You're making me ill
And I've had my fill
Of thee
Little White Pill,
I'm supposed to be chilled
But you're starting a fire
In me
Little White Pill
I'm taking you still
While longing for years
To be free
Little White Pill's
Moving in for the kill
Can I break away
And get clean?
Poem submitted by Simon Tayler – whose favourite charity is MIND
………………………………………………………………………………….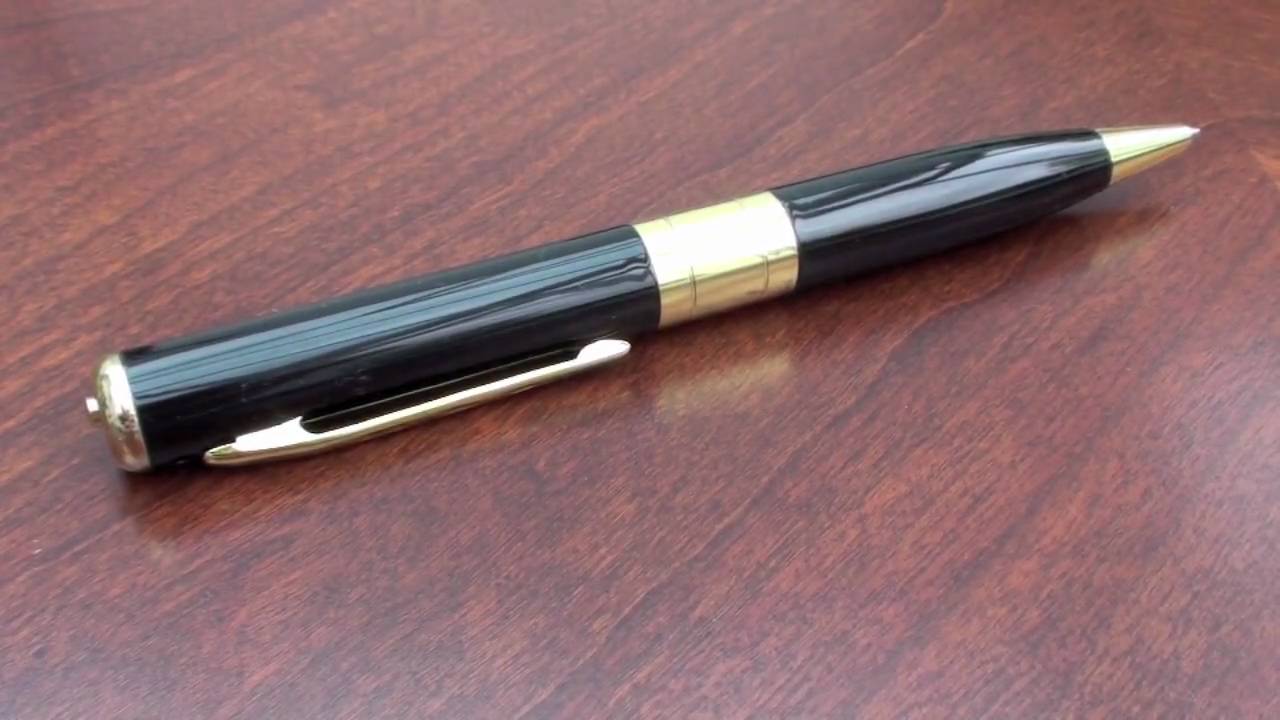 My Condition
Don't pin it on my condition,
Pin it on the discrimination,
The language that is just lobbed around,
What your brain sends down your sensory and motor neurones when you come across me,
I may differ from you, aesthetically, audibly, and how I
But it's what you predict, not the authentic answer.
Don't pin it on my condition,
What about the builders who constructed roads without drop curbs and the fact there's no way of knowing whether streets have them-so I have to pause and navigate my route rigorously?
Or the printers who didn't design a braille alternative for menus and books and packages so I have to get someone to read the contents out and have certitude they are accurate, read at their pace?
What about the engineers who left the flaring red lights just for fire engines and ambulances and the people who when there's an important announcement, don't think to have subtitles or a BSL interpreter so my independence is snatched and I feel like I've been plonked on a murder mystery board game?
What about the manager at an airport or club who didn't designate a quiet place to go when my sensory reflex is on super assertive mode?
Or the author and their agent who didn't specify they wanted the calligraphy available on yellow pages or in a bolder font?
Or the manufacturer of my computer that I type phrases into, the voice is droning and there is an off-putting silence when I type my answer that isn't a ringer to my vivacious, exuberant personality?
The thing is, I would let that drift in the breeze if they demonstrated a positive inclination,
The offer to help, a growth mindset,
I don't mind if you're ambivalent,
I just hope you communicate with me,
And see that I've got humour,
I've got wit,
When you sprint, I zip round in my chair, When you see something, I feel it with all my senses,
When music purrs into your ear, I feel the vibrations through my feet,
When you read or write something, I have to be creative and shuffle the information,
When you talk contracting the strings of your adam's apple , I talk with my hands, computer or symbol book,
Yes, sometimes I feel down when I see my peers undergo tasks so easily,
How quickly they can get dressed,
How they can just enter a place or book an event without having to check access,
How they can fly through pages of a book, their cognitive wheels hardly churning,
How they don't get underestimated just because of an impairment,
Sometimes I get praised for something when I'm just coping with life,
But with my condition,
I have zany experiences which make me more creative,
I feel emotions twice as potently as you which makes more emphatic,
I've learnt to shine light on the things that put me at a disadvantage,
That's why I don't call it a disability, That's not the problem,
Your outlook is,
What leads to mental perishing
Poem submitted by Matilda Barrowman – whose favourite charity is AMAZE
……………………………………………………………………………..
Eyes, look to me
Eyes, look to me.
Our eyes don't meet
Yours turn away from me.
Meet mine eyes
Which are true to yours.
Look to me
And you shall see,
Someone who is
Familiar to you.
So look at me,
With eyes straight
And we'll both be
Together face on.
I'd like to meet
Your eyes,
So please
Don't turn away from me.
Just meet mine eyes
And be seen to me.
Then maybe you can be
Someone who will
Become closer to me.
Poem submitted by Jenny Dooge – whose favourite charity is WWF
………………………………………………………………………
I Care
I care
That you stare
And pull that weird face
As you pass in the park
With a look of distaste
I care
That you stare
When I jump up and down
Look me right in the eye
Your face with a frown
I care
That you stare
When I scream and I shout
You're wondering what
All the noise is about
I care
That you stare
When I rock to and fro
Your face says it all
You wish I would go
I can't live in your world
Because I live in mine
remember I'm happy
My world is fine
I will not change
The things that I do
If you try to make me
It's just to please you
I have no prejudice
I show no hate
I don't stand and judge you
My world is great
When I am out with carer
She does the same
Jumps and down with me
She has no shame
She rocks to and fro
And makes the same sound
She's joined me in my world
A way in she has found
So
If you see us
When we are out having fun
You may not agree but
It's how my life's done
I'm happy in my life
Join in if you dare
If not just keep walking
I CARE THAT YOU STARE.
Poem submitted by Karen Beswick whose favourite charity is Sutton Nightwatch
…………………………………………………………………………..
Schizo Affective
Schizo-affective,
Hope Arrested
Feel defective
And undirected
Schizo-affective,
Undetected,
No coreective
Or incentives
Schizo-affective,
Life's a question:
"Why selected
For this testing?"
Schizo-affective,
It's distressing
Poem submitted by Simon Taylor whose favourite charity is MIND
………………………………………………………
The Darkness
It's Light outside, but all I see is dark
This wasteland of a life of mine is barren and stark
All that brought me joy, now brings me pain
I am losing in life, as if it's a game.
"It will get better" I hear people say
But for me it's a struggle to see the end of the day
I take a seat, to try and relax
"relax, are you joking how do you do that?"
A knock at the door sounds like my world caving in
I just won't answer, I don't want them in
I know they might help me to see the light
But the thought of talking gives me a fright.
It's time to go now I've had enough
How did my thoughts ever get this rough?
I close my eyes, it comes to an end
But for someone else the darkness begins.
Poem submitted by Jamie Simpson whose favourite charity is:
Stepping Stone Theatre
……………………………………………………………………….
Breaking Free
Everyday I get to know the human heart a little more,
the new generation can't see what I did,
changing beliefs and attitudes,
liberating the land from ignorance,
I can tell you about social distancing,
discontent with a label of a learning disability,
my movement and co-ordination impaired,
my mind misfires and fragments again,
there must be more than day centres and wards.
Young and fearless,
social change my first love,
paving the way was my dream,
diversity, equality and equal opportunity,
putting the pieces back together of myself,
like a jigsaw even if the missing pieces take years to turn up,
Some people said "Pull yourself together"
getting on with it with a hidden disability.
Sometimes I didn't want to be me
and wanted to be like other people,
but soon realised they wanted me to be like them
and I wasn't so I broke free,
I couldn't listen to some views,
so I stayed in a bubble and made my own rules,
Who did I really want to be?
Poem submitted by John Hindle whose favourite charity is BRAKE
……………………………………………………………………………………..
A lonesome quiet world
At seven of age my world collapsed
No sound at all could I hear
Not the birds, bees, wind nor rain
No human or animal, not even a whisper
From hearing music and jolly laughs
Going to Opera and listening to the Beatles
I joined the silent world of deafness
In a room on my own, isolated from the world
People coming and going, chatting amongst themselves
But I, I could hear not a word
Doctors came and went, parents visited and looked at me
I had no idea what they said, I tried and tried in vain
But I could not hear a word in my new total world of silence
November came, and fireworks could I see from my Hospital window
But why don't I hear the bangs, all the fun and noise
Not a single thing could I hear…
Finally I could join the ward
Children everywhere, but how could I play because no communication had I
A friend I finally made, by pictures and writing notes
A little glimmer of hope that all was not lost..
I finally left hospital, deaf as a mute
However, I had joy, because in the land of living was I.
I had life ahead and despite hurdles to overcome
I felt a positive vibe …. Here I come…….
Poem submitted by Stephen Nott whose favourite charity is:
Children's Hospice South West (Little Harbour)
…………………………………………………….
This Time
On the day the sun shines it is a rainbow kaleidoscope of joy and living.
The tilt of a bird's white wing catching the light, shimmering – a silver angel reaching
for the heavens.
A flower opening, velvet petals, peach skin soft, tiny filaments of life.
The sky a blue of forgotten times, a vault so high it is unreachable and yet on these
days
I can aspire to fly beyond it to an infinity of beauty and heart -breaking loveliness.
On the bad days there is no sun.
There is nothing of joy to move me to tears, nothing to uplift or sustain.
Only the vision of a dark road, leading to darker places.
The black dog, the dark cloud, the weight of untold misery – but why?
I'm lucky, I have so much – so it must be my fault I cannot free myself from the
sucking, destructive hole of misery.
I want to see the sun again. Yet this must be a life choice –
I'm choosing to live my life like this. For now – I think, I hope.
But will I marvel at a butterfly again moved by its perfect symmetry?
Will I smile to myself as I see a ladybird and remember the childish rhyme?
Perhaps I won't climb out of the hole this time – in which case what is the point?
Perhaps there will be no more happiness.
In which case why carry on?
The pointlessness of this life.
And then, by chance I see a tilt of a bird's wing catch the light, I stop and see a
sunbeam somewhere breaking the clouds.
A stirring in my soul – nourishment, a feast for my emotions.
Not this time then.
This time I will join the silver angel and reach for the heavens.
This time.
Poem submitted by Shelagh Callaghan – whose favourite charity is
Independent Living
Our Brave Hero…
If We could take it all away and do this in your place
If We could find a better way for these obstacles you face
If We could say the words to tell you that you are so brave
If We could find a right way for you to be standing at OUR grave
If We could lay there in your place  it would be how it should
If We could change the path you're on We absolutely would.
But…
We can make your life complete and happy as can be
We can hold you in our arms and our love you can see
We can take you on adventures untold because you deserve the best
We can show you that life is not just pain, hospitals and tests
We can show you how to find wonder and say goodbye to your fears
We can cheer you on and help you through, whilst wiping away your tears
We will show you fun and laughter more than you can take
We will stand beside you and make you strong even if you break
We will show you no limits on this life for you deserve great times
We will stand here at your side and carry you in the climbs
Adventures await you darling boy, just as it should be
Life is short but fun, just you wait and see 
Poem submitted by Tricy Wood – whose favourite charity is SSAFA
………………………………………………………………..
Ready, aim, fire
Between the order and execution
the message scrambles.
Alerted neurones hesitate, confused,
as weapons jam, formations break,
scatter directionless and lost.
Command repeats: forces must regroup,
make ready, rally for The Push.
Synapses sizzle as a circuit wakes,
transmits instruction down the line:
lift – bend – step – replace –
shift weight – repeat
Neurones mumble mutiny –
a memory stirs: what next?
best foot forward – by the right
ADVANCE
Poem submitted by Lynda Turbet – whose favourite charity is MNDA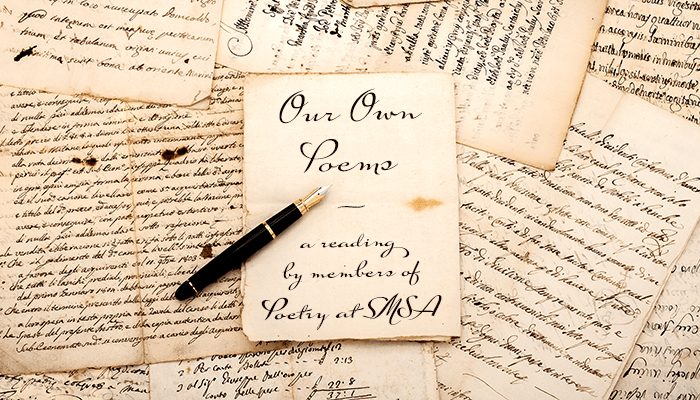 "A BETTER WORLD"
Nobody is perfect,
That is a fact of living
Sad misunderstanding
Can foster great misgiving
But tolerance and common-sense
Will help to save the day
And calm a situation
To find a better way
In a patriotic nation
"Love of Country, Love of Life"
Has failed the test of history
And caused much human strife
Jingoistic tendencies
All seem well and good
But are not the best examples
And can be misunderstood
The human race takes many forms
In many different states
Different colours, cultures, idols – To whom belief relates
                                      But we have one great thing in common                                     We live upon a star
Human beings thro' Millennium
Know just were they are
Humanity has entity
And simply has to show
That we must live together
On this planet that we know
If the world could only see
What unity is worth
It could create, "Eureka"
The "United states of Earth"
Poem submitted by Paul Zetter CBE – whose favourite charity is:
Bob Champion Cancer Charity
…………………………………………………………………..
Up And Down
Up and down, rise and fall
Is it possible to work it out at all?
The nights are long but days are longer
Still people say, 'you are stronger'.
Another day, another letter
No chance of me feeling better.
Daily news casts are full of gloom
I put on the music it fills the room
Now's the time to have a dance
No one's looking, ha ha no chance!!!
No-one calls, no-one phones,
Left alone to rot my bones.
I'm feeling sad, I'm feeling blue
I can only think of one thing to do.
Poem submitted by Adele Lowe whose favourite charity is Stepping Stone Theatre
………………………………………………………………
Trapped
Have you ever felt trapped inside yourself, like every muscle is paralyzed. Everyone is starring, pointing, analysing you! Yet your so afraid to try and move incase you don't do it their way.
That suicide letter that has never been delivered as they will view you differently.
I'm learning, I'm hopeless, my wings are broken, the chains are dug too deep.
That unhurried burn materialize from the soul of my heart.
It make it's way over the lash upon the cheek, slowly rolling down to the chin. More follow in its shadow.
There are too many to count, they're so crisp moving at a state of unawareness to those scrutinizing in.
I moved I'm selfish, I breathed I'm childish, I reach out to be pushed down.
Poem submitted by Vicki Gleave – whose favourite charity is MIND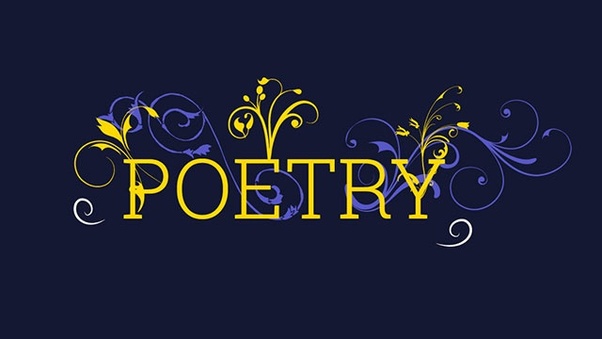 When the birds have gone
Fledgling life taking to the sky
Escape with hope, and majesty,
Leaving the cradle of infancy
Moulded and shaped by time.
Constant companions through
Deserted highs and lows,
Their song illuminates the silence
Of darkened flights of thought.
Nature's vast selection
Choosing those who thrive,
Leaving others…weakened
Without a look behind.
The sky now empty
The swift arc no longer drawn.
How will I feel, where will I be
When the birds have gone?
Poem submitted by Charles Allen whose favourite charities are MIND & SCOPE
……………………………………………………………………………..
Thanks but no thanks
I'm a very helpful person
as I bustle up and down,
looking out for those in need
of help around the town.
I open doors the wrong side round
and then stand in the way.
I zip up bags of shopping
too tightly, while you pay.
I step out into traffic
and raise my hand for 'Stop' –
even if the crossing place
is not the ideal spot.
I hover outside toilets
and call in through the door.
In cafes, I make lots of space,
move chairs and clear the floor.
I help with coats and jackets
you never have to ask;
a good firm yank is what you need
to get your arms out fast.
Some people sit in wheelchairs
too low down to chat.
I just speak to the escort –
it's quicker to do that.
Others have a problem
and I can't tell what they say;
so I pretend I've understood
and hurry on my way.
There's a woman on a scooter
who rolls her eyes and glares;
she ought to be more grateful
that a friendly stranger cares.
For I'm a helpful person
I enjoy doing good –
(excuse me for a moment)
Let me help you cut that food!
Poem submitted by Linda Turbet – whose favourite charity is MNDA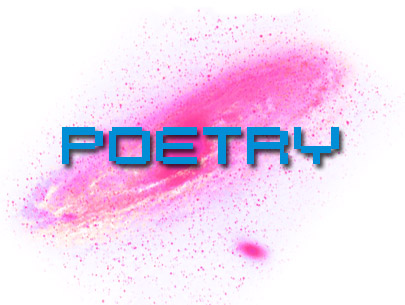 Parent Carers
The weight we carry – the joy we see,
We're the definition of 'parental responsibility'.
We're exhausted, emasculated, disrespected and spent,
Parent Carers – we're irrele-vent !
We gladly sacrifice our careers, our health,
Experience is now our only wealth.
Our medical profs can only guess at our futures,
Our child's love holds us together like magical sutures.
We endure therapy and surgery – administer meds,
Tube-feed, change pads – hoisting onto profile beds.
But it's the fighting, the begging – for the help that we need,
That's what finally brings us to our knees.
Our lives change forever when these wise old souls arrive,
We need more credit to flourish – to blossom – to thrive.
To be valued in our communities, in society,
We need to be someone's priority !
When people say – "so you're not working now?"
What do you say – with your furrowed brow ?
Breathe deep, hold your head up high and say:
"I am a Parent Carer on £9.60 per day !"
While it's true that some days it's a struggle to cope,
We take each day as it comes – full of determination and hope.
For we have a secret weapon – stronger than anything known to mankind,
Take a look – it's unconditional love that you'll find !
Poem submitted by Tymandra Blewett-Silcock – whose favourite charity:- 
Popsy Charity
……………………………………
My Friend
HI AT PRESENT I LIVE WITH ANGE.

SHE ACQUIRED ME QUITE RECENTLY.

I'M THE THE NEXT MODEL UP, A TRADE IN.

WE'RE RATHER ATTACHED TO EACH OTHER, AS YOU'LL SEE.

SHE CHOSE ME BECAUSE I'M SUPERIOR & SILVER

FRANK SHOWED ANGE ALL MY FUNCTIONS

SHE HAS TWO DUFF EARS, BUT I'LL HELP HER

TO TAKE PART IN LIFE & TRICKY SITUATIONS
      I'M HER SAVIOUR, WITHOUT ME SHE'S DEAF
      BUT THERE'SMORE TO ME THAN THAN VOLUME UP AND DOWN
      ANGE HAD YEARS OF NAME CALLING, MUTTON JEFF
      INSENSITIVE OTHERS MAKE US FROWN
      EAR WAX, OH YES THE UNMENTIONABLE.
      NO BIG MOULDS STUCK IN YOUR EARS.
      TECHNOLOGY MOVES ON, IT'S UNBELIEVABLE.
      HA'S ARE ALMOST INVISIBLE, HAVE NO FEAR.
      TINNITUS 24/7 I WON'T GO ON ABOUT THAT.
      ANOTHER POEM FOR ANOTHER DAY.
      TWO HA IN EACH YEAR
      TOGETHER FOR 365 DAYS OF THE YEAR.
       I'VE GIVE ANGE THE JOYS OF SOUND
      MORNING BIRD SONG TO A BABY'S CRY
      EVERY MOMENT HER GRATITUDE KNOWS NO BOUNDS.
      SHE WISHES SHE'D PERVESERED WHEN YOUNG & ASKS HERSELF WHY.
      MY TRADE NAME IS PHONAK
      BIG THANKS YOU TO THE NHS
      ANGE HAS GROWN IN HER CONFIDENCE.
      NO LONGER QUIET, IN A CORNER.
Poem submitted by Angela Wainwright – whose favourite charity:
MIND (Herefordshire)
……………………………………………………………………………
A Dog's Tail, Askem
A dog or bitch, is yours best friend
It has 4 legs 2 eyes 2 ears and a body and tail
With assorted colours and lots of hair
And very schairy and you need a comb
A good companion and follows you everywhere you go
Bed ,loo ( poo poo)
And like chasing balls (please not Paul's)
And playing with other dogs and give you the runs
Dogs enjoying when you try to train them?
And when you take them for a walk
They are like trains (Cho Cho) and stop
At every street station and be watering
Sorry I haven't told you we have a jack sparrow
Called Askem, (go on Askem)
And a good guarding but ruins the garden
No I'm not being facetious cause that's his name
Well that's I can say about Askem
So don't Askem he can't tellem (hahaha)
By the way never trust a dog with short legs
Because he can scrape his belly on gravel
Poem submitted by Michael Langstone – whose favourite charity is NCIB
…………………………………………………………………………
Still there is faith
Sometimes it sprawls over the landscape of the alien body and gnaws
 fearfully like scratching in mascarite dark, the chalky
enmeshed quarry of bare bones –
 the ineffaceable scarring rheumatism of fear – an igloo of marrow and blood,
Blocking the light, plunging into the depths of that old fear
 of rumbling and scattering apart,
the inability to express, the drudgery of the chakras and
 confounded neural pathways charting routes into certainty but failing
 each time coiling like an
 incorrigible tangled body of wounds, its burdening to think of the
bundled defences of the mind, too
much forgetfulness strangely dampening solitary sense like an
 eternal rancidity in the throat but
I yearn still to close my eyes and listen to
 the voice of faith, somewhere there in this body and mind
 of turmeric cellars, fibre filaments, and a whole gigantic universe and
 believe in the Shakti of the soul,
fetching the sun from the clutches of charcoal
 black thunderous sky,
tearing apart spots of light, from the blight,
with an enlightened visage of hope.
Poem submitted by S. Rupsha Mitra – whose favourite charity is:
Stepping Stone Theatre for Mental Health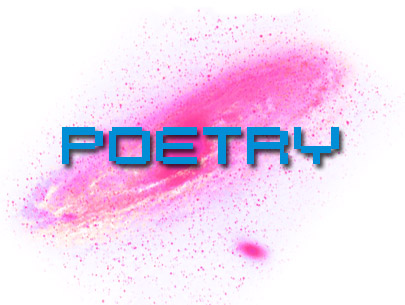 My eyes may be broken,
but I still feel you stare.
Your eyes are wide open,
I'm well aware.
My legs may be wobbly,
But just give me some time.
Get me my wheels,
watch – I'll be fine.
My bones can be fragile,
please don't be scared.
My mind is quite tough,
so please don't compare.
My ears may not work,
but I know you are there.
Please don't shout,
it'll get you nowhere.
My words get mixed up,
sometimes they go missing.
Letters play games with me,
so don't go dismissing.
Some things you can't see
But they are still real.
You'll never be me,
but you know how you feel.
I am still valued,
outside and in.
Believe me, I'm abled.
Believe me, I win.
Poem submitted by Steph Holland – whose favourite charity is NASS
…………………………………………………………………………………..
Warrior
Origami doll
folded in on my former self
shallow breathing on a bed
flapping flimsy scales
weighing heavy on heart
flat out barely able
to scrape a second dimension
Paper Samurai
sword bent and rusty
paper cuts now ancient
memories course through
a forgotten centre
lemon juice burning
cures that cost and never heal
Is this still me,
this pale tissue shadow
held together by sticky tape and grace?
Poem Submitted by Keren Dibbens-Wyatt – whose favourite charity is:
        Invest in ME
………………………………………………….
Fishing From a Wheechair
Fishing from a wheelchair
starts like I am just lazy:
seated, a beer against the wheel,
snapping the rod sky
ward with the great wings
of my back alone, its fly
flies out across the waters,
and in the arc, the splash,
the waiting, I am as others,
as I was before—the
bite changes everything.
The rod bows, my brakes
slip, I wonder: will I land
the trout or will he water me?
Longneck turned and foaming,
toes flippered blindly into hooks—
a bit to pay for later—I
haul my brother ashore to die
out in my chair's bucket. I know:
I am his crash.
Poem submitted by Greg Beatty – whose favourite charity is:
The Humane Society (UK Branch)
……………………………………………………………………………
A Message
One of the best of minds
destroyed by dementia
does not howl on her knees
in the street, does not masturbate
in the magnolia living-room,
is not dragged off the roof-top,
naked; no, she leaves a message
on her daughter's answer-phone
saying: there's an echo,
an echo in my head.
Poem submitted by Dr. Olive M. Ritch – whose favourite charity is Dementia Care
…………………………………………………………………..
I'm not just a wheelchair
Look at me closely, what do you see?
Please have a look,
Do you see me?
I may be sitting, I may look quite short
But, inside I'm no different; full of life, love and
thought.
You may move me around by pushing my chair,
But please treat me as a person,
Show me you care!
My chair is my transport, just boring old wheels,
I don't care how my chair looks, or how my chair
feels.
But I care for the person sat in the seat,
With lots to say, lots to do and lots of friends to meet,
So please close your eyes tightly
And listen close-ly,
Who is it you hear speaking…
The wheelchair?
…or me?
Poem submitted by Natalie Parr – whose favourite charity is Headway UK
………………………………………………………………………….
Our Fight
Stop and look at me for I am like him and he as me.
We walk hand in hand, praying for  things we can not forsee.
You do not get to feel his pain, you would not understand.
As I watch him walk so tall, I can not believe he has been through it all.
Mentally , physically and emotionally we take this journey, not knowing whether he feels worthy.
Having a disability you cannot pronounce, you would never understand, not an ounce.
Tears for memories of what once use to be, his response "let's find the new me".
So when you stop to look at me please realise I am not just what you see.
My heart's still beating with a lot of love, please don't judge me I can not give up.
Tired, Hurting , pain you would not believe , but still remembering there is so much to achieve.
Do not give up when days get tough, we can do this together enough is enough.
Stand together for I am human, as are you.
Forever and always let's help each other through.
Poem submitted by Sophie Harris – whose favourite charity is NASS
……………………………………………………
Despite I Fight
I'm sick but it isn't obvious,
There's no sign, no fever, no cast.
It's presence isn't visible
But it's affect is real and vast.
I'm ill, but not physically.
Many invalidate my pain
As my mind is chronically ill
But my body does not wane.
I stay this way, despite I fight
Although I'm alone and I know it.
My illness is my trouble and strife
Left abandoned, alone and in bits.
I don't get any well wishes
There's no cards or flowers in the post.
As my worry becomes their irritation
Mental illness is repulsive to most.
Poem submitted by Naomi Broderick – whose favourite charity is Complex PTSD
……………………………………………………………………………………
A sonnet of positivity
How are you coping with everything? Are you OK? 
I'm doing well, thanks, just the same as yesterday. 
I think you are great, the way you just carry on.
Well my get up 'n' go hasn't got up and gone !
You struggle to breathe and you walk with a crutch.
I'm well aware my health is no easy touch.
How about your weak heart and the cateract in your eye?
My  recon' ticker's  beating and my misty sight gets me by.
Is it true there was a problem, something wrong with your brain?
I had  a couple of tumours removed and now I'm fine again.
Aren't your lungs being eaten by pulmonary fibrosis?
Sure, but I'm holding my own is the latest diagnosis.
Well, if I was as disabled as you, I don't think I could joke.
Disabled — moi?  I think you must have got the wrong bloke.
Poem submitted by Ian Waller – whose favourite charity is Heart Of Darts
……………………………………………………………………………
Wheels
Yesterday I sat in your chair,
And I saw how you see the world,
On the ground, crowded, and faceless.
I saw how others regarded you,
And disregarded you,
And I bowed my head.
I felt shame,
'Please don't look at me with pity,
I've just had a little accident,
I'll be fine very soon'.
Then I felt the heat of my anger,
'You don't know me or her and yet I feel your  judgement',
Why don't you see us?'.
I felt sad that our worlds are different my love,
I felt isolated and I fear you feel this too.
Poem submitted by Sav Kanagasundaram – whose favourite charity is AMAZE

My cheap yellow sun
Let me see
And you took my colors away
You did not paint this!
How can you paint like that with a cheap tempera?
I made this
You are lying!
I am not
This is all that I got
All that I got
All that my family can afford, Professor
My belly become a knot after knot
after knot of mixed feelings like wild horses running inside of me
I turned red and started to sweat
This taste like a trial
My mouth whispered to myself
My feet felt the flames
Glimpses from another life
I gathered all the courage in my body and a clear voice emerged
I can paint the canvas again, so you can see it for yourself
And I painted a new sun,
A new yellow star,
With your eyes on my neck,
Inspecting my steps
My cheap wicked colors
What is your sin?
Can you tell me?
Guess what? I got two suns
The brightest stars that my teenager hands could craft
Later, when my leaves were full of scars, doubts and dreams,
my college teacher told me that tempera was one the most precious paints,
So majestic that the Egyptians used them to paint the sarcophagus, as the paintings help guide
people to the otherside.
And I was there,
Sitting on the old wooden floor,
Listening to these very words,
And all I can think is my cheap yellow star,
My cheap yellow sun
My cheap yellow sun
Guiding you to the afterlife
Poem submitted by Priscila Castano – whose favourite charity is Rights of Women
The Empty Room
Waking to silence.
The sounds of a home that has altered,
since you moved on.
No longer creeping quietly to hold on to those precious moments of silence,
Before your greeting, always sunny,
Heralds the start of my responsibilities for the day.
So many complain.
Wail and publish
Preachings of despair.
"We are forgotten, no-one cares!"
I have always wondered,
Why the eternal obsession with the misery, the difficulty, the fight?
Why not the joy? The humour?
The flirting?
"Hello darling!"
The utter shameless pride when you do something so unexpected, so amazing that no-one thought you could.
Walking, eating, holding a pencil,
Stroking a cat.
Liking a windmill.
Laughing until you catch your breath.
Singing, delighting in music.
A microphone!
It's a guitar!
As you make the move to the next part of your life,
I am proud of the joy you have brought.
I see the people you change,
Touching them with the magic of your happiness,
And I thank you, for all the years you took to make me who I am today.
Waking in Mummy's house,
Next door to an empty room.
Poem submitted by Anna Louise Savage – whose favourite charity is AMAZE
………………………………………………………………………………………….
Waddle with Ankylosing spondylitis
It started with a pain right in the middle of my back. Now I find I can't stay on track. I feel guilty & fed up when I let my friends down but those who understand will always be around. This dam pain can really grind you down but with heat pads & pain relief we can waddle around. This AS is truly not fun, its even worse when you get sciatica in your bum. I'm now on biologics which are a relief to some of the pain but there are days when we have flares & then there's no gain. It took 12 years to diagnose & that's a long time! The repeating to doctors who just don't seem to hear. Now we know there's no cure & it seems to take over your life, we have to be positive & grateful that we have special people who care that's for sure.

So as I continue to waddle along I must remember to stretch & bend, it is a effort but it will help in the end.
poem submitted by Shirley Head whose favourite charity is NASS
………………………………………………………………………………………………………………………………………………………………………………………………………………………………….