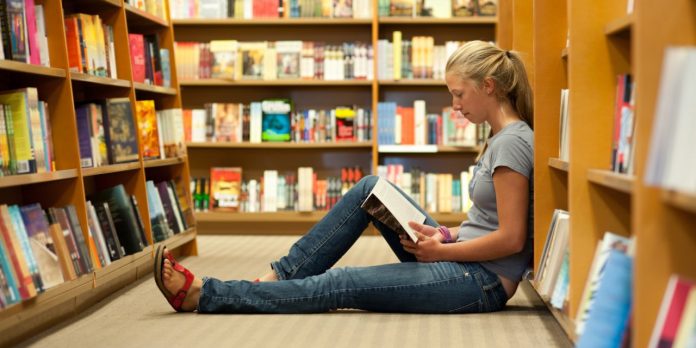 There are 126 poems entered for our "My Disabled World" poetry competition
         HERE IS PART THREE (23 Poems)
In all there are 123 entries and here, at Disability Talk & Virgin Media, we want to thank everybody who took part – and wish everyone of you the best of luck .. as well as your chosen charities. The winners (the poets of the twelve 'most liked' poems) will be announced in December.
Best wishes to you all – Chris Jordan (Founder of 'Disability Talk)
…………………………………………………………………..
The Tick
Marathon …tick
Machu Pichu…tick
London to Paris cycle …tick
Tick…tick…tick…
Burrowing deeply
Destroying my daughter's life
4 years of suffering
Now housebound
Now jobless
Confused and in pain
One small creature
So much damage
What hope?
What cure?
Can we ever tick again?
Poem submitted by Ruth Hamlin whose favourite charity is Caudwell LymeCo
……………………………………………………………………………
Consideration of a symbol
Consideration of a symbol: Our Code and its colours
————————–
Dedicated to Sara Hendren and Tim Ferguson Sauder
Our Code
HTML #FFFFFF on HTML #155196
The trap of a need to display.
It is with it that those who are able, learn who we are.
Mondrian was not this minimalist.
It is with language that art is described.
To scribe poetry on the topic seems a massive misnomer
This is not art
White on blue cannot describe this lie for the sake of assistance.
Still I think,
it is the job of the community
to warm the cement of pure picture
like a mother cradling her child's ice pink fingers.
it is with human representation that an image
lingers but changes
much the same as custard, liquid to the brim edge
of a bowl ready to
drip;
until pressure is applied, and then back again,
in ours eyes
What is shaped to confine us is a thing we can redefine
once read,
green
orange
yellow
purple
black
perhaps a crudely drawn fish
a chair
a star…
more than ever.
Poem submitted by Louie Didcote whose favourite charity is MIND
…………………………………………………………….
 The differencies I face every day
A young called Jay, who was born with cerebral palsy told by a friend he would never
achieve and this what his mindset tell a few months ago. He changes his mindset that I am
able to achieve anything if he just takes the time to learn your craft you can anything in life. There were many days and nights I cried myself to sleep because I had not found purpose in life yet. That was before one found poetry writing a voice because I struggle to articulate my words when I hold face to face contraventions. I feel poetry writing has given the confidence to try anything as I do not put any barriers up in my own mind stopping me achieving my dreams.
I feel the baclofen pump has stopped my body being tight and having fight body just ready
in the mornings. I use to have to do that when I was on the baclofen tablets use upset my
stomach and meant I was not able to do the things I loved to do. I am unable to get myself
out of bed. I have to wait for dad and mum come and hoist me and help me with personal
care every morning. I struggle to write a pencil or pen but I can use a computer word
process things I need to write. As I fight to prove my doubter wrong and show I can achieve anything my life.
Poem submitted by Jay Joshi whose favourite charity is SCOPE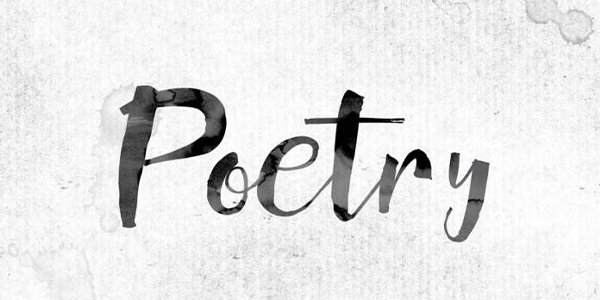 Fight or Flight
Too young to comprehend that my life would change forever,
Too old to believe that my mom could kiss it better.
Things changed, things stopped,
People left, some I dropped.
There's a process, a time to grieve,
But life keeps on going, there's no reprieve.
No time to pause whilst you adjust,
Making changes were a must.
It took years, time to heal,
Mentally, how do I feel?
What's important? What matters to me?
My life is different now but I can still be,
The person inside, screaming to get out,
Not who I once was but who I am now.
The new and improved me, the version who's fought.
The person I've learned to be through all I've been taught,
About myself, about my strength,
How I'll go to any length,
To be happy, despite the cost,
Not dwelling on what I've lost.
Instead, deciding to live life to the full,
To enjoy every moment, every high, every lull.
Accepting my condition, being kind to myself when I fall,
Remembering that I'd rather live my life in pain, than not live my life at all.
Poem submitted by Nikki Lynette whose favourite charity is Caudwell LymeCo
……………………………………………………………
 Wheel Your Way Forward
He can jump really far
He's the school's Usain Bolt
He can dance his little dance
Until his life came to a halt
The sirens in his ears
As the ambulance comes to collect
And he's carried into the hospital
All afternoon he slept
Now gaining consciousness
The doctor is examining
She looks up and gives the nod
Then unfolds the boys bandaging
Both his legs paralysed
After the terrible accident before
He's told he needs a wheelchair
For the rest of his lifetime and more
With one black eye
And a sense of pride
He knows that he's got to live
From the world he can't hide
With training a plenty
and determination galore
he once was the super star
With wheels he is even more
He can still jump really far
Because he didn't give up hope
He's still the school's Usain Bolt
Just because he can still cope
He can still dance his little dance
His fear now gone
Once his life came to a halt
But now it carries on
Poem submitted by Chloe Dexter whose favourite charity is Cancer Research UK
……………………………………………………………………
Muscles Not Playing Ball
I'm getting ready for jumping-
Just hope I don't wobble or fall.
Want to join this campaign,
So I'll move with the pain,
But I'll lean for support on this wall.
The trick is controlling the muscles
For one leg just wants to go South,
While the other goes West
But I'm doing my best.
At least I'm not down in the mouth,
For I've recently been to have Botox
Though it's not for the lines on my cheek.
This relaxant is great,
I can see what I eat
And now I don't croak when I speak.
When I tell friends I sometimes feel muzzy,
And I can't always get out of bed,
They smile and they sigh,
But do they understand why
There's days when I can't turn my head?
My handwriting-trails 'cross the paper
Like a spider that isn't tee-total,
If my wrist jerks
Don't think I'm berserk,
The experience is not anecdotal.
On the flip side, my skin won't be wrinkled,
And in gloom I will not descend,
Been to loads of events,
Raised money and spent
Some time with a new set of friends.
So I'm getting ready for jumping,
I'm determined to keep straight and tall,
It's all for dystonia,
That's not next to Estonia!
It's my muscles just not playing ball!
Poem submitted by Sharon Fordyke whose favourite charity is The Dystonia Society
……………………………………………………………
The clock ticking on the wall…
The banging of the metal as the bin lid closes shut,
The gentle purring of the machine…
the machine keeping your tiny body going as you fall into a deep sleep.
All these sounds.. constant reminders that you aren't here… playing… laughing..being you,
Hidden in a world of dreams
A world of possibilities.. of uncertainty… of hope
What will life be like now for you in the new body you have.
The looks of ..I wonder…
The whispers
How will you deal with it
What will you say
Questions and answers to be found
Every day is a new day
A new day to smile through
You are strong
You were just 7 when this hit but…
You fought
You won
Your battles continue but…
You are still winning at living with life as it is.
Each day brings new fights, new hurdles
But you face them head on
You welcome the stares you answer the whispers you are brave… You are strong
My son…my inspiration… my all.
Poem submitted by Lorraine Orange whose favourite charity is Share A Star
……………………………………….
Who's that stranger
Who is that person staring at me ?
Her hair's a mess it's pink and green.
Her face is flushed , her eyes are weary.
Her arm shakes a lot and she's incredibly teary.
She has memory problems she forgets to breathe !
And some days it slips her mind, how to write and read.
Im not frightened of her, I'd easy get away,
Her legs are all so shaky they spasm and sway!
I do feel sorry for her as she's a prisoner in her home.
Really frustrating, when at one time she was active, loved to roam.
When she got ill people said they would help most offers were fruitless,
I suppose as it wasn't their life they were too busy so didn't careless.
A burden to everyone is how she felt,
Her husband kept saying it's just the cards they were dealt.
No matter how hard she tried …….
She was sad every night she'd bury her head and violently cried.
Who is that stranger who's now looking at me?
There are a few things in common that we have I do see.
No dear God please tell me that's not who I think it may be!
Our eyes meet, a few things I recognise;
Like the scar just above my left eye
I got that scar when i was climbing a hill,
My life was full of adventure my passion was finding that next thrill.
Then bang the adventure stopped along with my heart,
My husband and family still keep trying to give it a kick start.
I'm not me I don't know who I am!
I try to move my foot and get twitches in my hand.
I do Keep on trying hard to find a way to fit back in.
But my arms can't push this wheelchair, it's a useless heavy thing.
I try to walk but my legs give way,
Unable to breathe I fall to the floor and in silence I lay.
Trapped inside, my house, my head and this body a prisoner tormented for another day.
Who's this person laying on the floor?
Errm I can't remember but I once knew her I don't anymore.
Poem submitted by Joanne Quinnell whose favourite charity is Bendrigg Trust
…………………………………………………………..
My Wheelchair Thoughts
I'm in a wheelchair… So what? Life is life You've got embrace it Seize the
day and live My parents want the best for me They've never stopped
believing in me I'm loved no matter what There are people worse off than
I am I go outside in my protective shell I see people staring Children
looking frightened But I don't take offence I must live my life to its
fullest My life is never easy I do the best I can I'm never afraid to ask for
help That is why my family is there No matter how I feel I can always talk
to someone. There's no point feeling sorry for myself It won't change
anything. So, I look on the bright side. So next time you feel low Read this
poem. Remember life is never as bad as it seems Just because you have a disability Doesn't mean you have to stop aiming high.
Poem submitted by Lee Rowley whose favourite charity is PHAB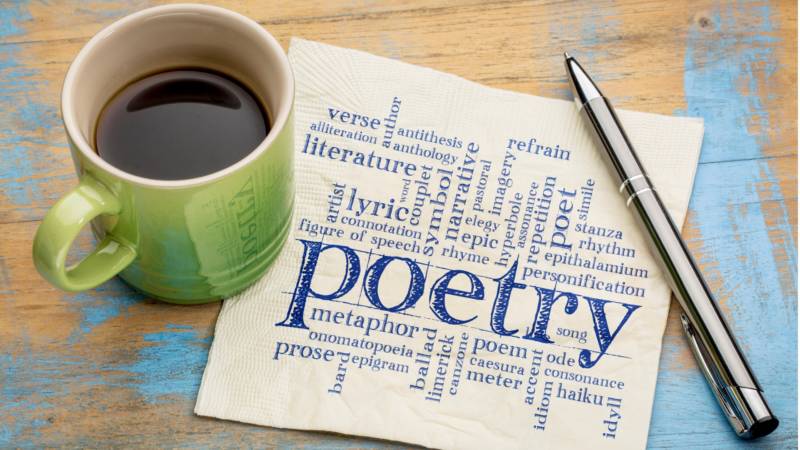 What does it mean to suffer?
What does it mean to suffer?
What is suffering? It's enduring through an extraordinary  amount of physical and mental pain. It's living behind a dark glass that no one knows is there but you. It's adrift with no purchase ,a destination that you never reach. It's crying out to deaf ears and knowing no one can save you. It's minutes of normalcy and days of irrationality. It's the insane fact that "Your cure"will first take you through fields of thorns, burning coals in your nerves and a freezing blizzard in your brain. It's an endless sea of antibiotics and supplements. It's being put in a jar, up on a shelf, for years  and the jar is labeled " you don't look sick".  It is the disease that your spouses, friends and family accuse you of because, you're not trying hard enough. It is the loss of pride and hanging onto one minuscule of hope.
This is suffering, this is inhumane and this is is Lyme.
Poem submitted by Paige Williamson whose favourite charity is Caudwell LymeCo
………………………………………………..
I'm still here
Just because I'm small doesn't mean I'm weak. Just because my limbs are twisted doesn't make me a freak.
Just because I cannot see does not make me blind; if I cannot hear you doesn't mean I don't mind.
Just because I'm old I don't forget my youth and all the things you've called me doesn't mean the truth.
Just because I no longer dance or sing my life is no less real, I still can think and wonder and I still can feel.
Poem submitted by Linda Wolek-Went whose favourite charity is Pets As Therapy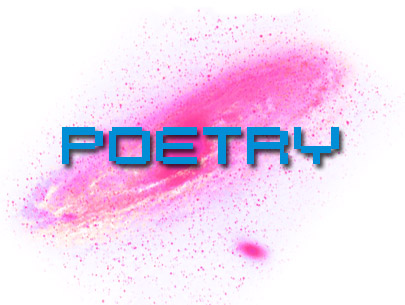 The Disappearance of Breath
It isn't the wear and tear of getting older
even though it began over years and not
days when I was still hiking mountains.
Along with the occasional fire and stiffness
in my knees and hips and neck I noticed that
I could no longer breathe deep during meditation
so I abandoned meditation out of frustration
gradually, and thought no more of it until that
sunny Thursday I ascended Cardigan.
My friend ran when the summit was in sight
and I followed until I felt the tightness,
my lungs pushing against immoveable ribs.
I could not move I could not scream I 
could not make a sound I could only
slap my chest universal sign for lack of air.
                       Poem submitted by Amy Millios whose favourite charity is:                       Spondylitis Association of America
…………………………………………………….
We – The Warriors
Crazy days and Daisy nights,
My Life was full of Fun and Fights.
No room for Pain ,no inch of Tears,
The bloom was full of Smile and Cheers
And then one night my life changed forever,
It took me ages to gather
Every time I tried to move a bit,
I realized it was full of shit
As more and more time passes by,
The truth of life could not hide
We are Warriors  in our life,
Who struggle everyday for our strife
Let us smile and face the life,
For it is one and live King size
The more I accept, the sweeter it became,
The stain of existence will always exclaim
Live, Laugh and Love Forever,
For this moment will not stay ever
The life is small and the dreams are big,
Let's open our arms and dance a jig.
Poem submitted by Rima Bansal whose favourite charity is NASS (Belfast)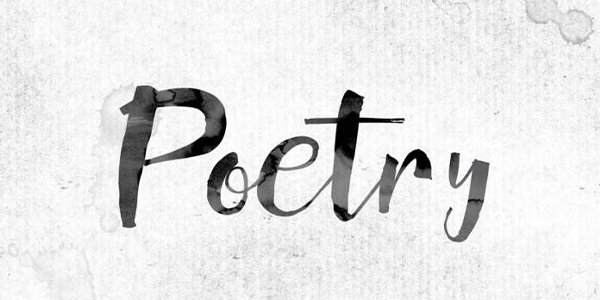 I'm Okay
"You must be sick"
She said with a cold face and empty eyes
I wanted to tell her yet I continue to mask the pain away
With fake smiles and fake words
I wanted to tell her
Of the fire in my head
The ache in my bones
Which have caused my legs to refuse to move
I wanted to tell her that the nightmares follow me,
day in day out and continue to haunt me as I sleep
I wanted to tell her how I fear the time
As it goes by, I feel my light fading
Could I tell her now?
This terrible pain reminded me I couldn't
So here I lay, just like always
They chat away, as if I were non-existent
Like an object with no meaning
I wish I could go back to when I was a young man
When everything seemed possible
Life was an adventure and those days spent with my loved
ones I treasure
To feel the sun on my face, the feeling of living
Those days come and go and my memories falter
"You must be sick!"
She said with a caring face and welcoming eyes
Only this time the pain was gone
I feel myself going and I'm no longer afraid
I see my mother and she asks
"how are you feeling son?"
And I respond, "I'm okay mother."
Poem submitted by Nathan Murphy whose favourite charity is Teenage Cancer Trust
………………………………….
Pain, Fatigue, Suffering
Pain fatigue stiffness
Altered future, expectations, career
Axial Spindyloarthritis
Poem submitted by Nicloa Clark whose favourite charity is NASS
………………………………
To Manage
Sleep escapes me, why do I delay?
Putting off the inevitable, having to fight another day.
I wake and it's the same, feeling the need to rest,
Trying to push forward, never knowing what's best.
You rest it's worse, your push it's harder,
 It's a yo yo of feelings, things to overcome,
Trying to manage but the times never done.
 It's never over, rinse and repeat,
Same old, day in day out, I feel defeat.
I want to sleep forever, to feel rested and at peace,
But it never feels that way,
 And I'm trudging every day,
Through the heaviness, the loneliness,
The pressure of this disease.
No one understanding or helping me find a release.
Always thinking, lots to process,
It never ends, constant questions.
Never admitting or accepting that this is it,
Forever.
That thought is scary, and I'm wary,
Of what the future holds,
How things will unfold.
I'm able to manage but what is that worth? Is 'managing' living or just existing on earth?
Many hopes, so many dreams,
Grieving a life lost,
Wondering what happened and why,
Always paying a cost.
Adjusting to this way of life,
12 years in to this life sentence,
It's not easier it's just my normal,
Pain free no longer makes sense.
New dreams created that are easier to achieve.
Simply to keep living.
To take in life, be happy, and breathe
Poem submitted by Nikki Lynette whose favourite charity is Caudwell LymeCo
…………………………………………….
Enough
When am I disabled enough?
When I ditch my high-heeled courts?
When my body shape contorts?
When I lose the job I love?
When I score 10 or above?
When I can't get to the phone?
When I can't cope on my own?
If I end up like a hermit,
Needing carers, hoists and permits-
Is that when allowance is made, compassion offered, demands waived?
For now, that's all to come, to fear.
Self-pity an ugly, useless jeer.
I shrink my week and shrink my roles,
Get a cleaner, plug the holes.
Do my stretches, work on fitness,
Take the meds that give me sickness.
See my kids make adaptations –
I can't meet their expectations.
Use my smile to hide the stiffness,
Or – avoid, so pain's not witnessed.
Try to blame it all on ageing
Whilst internally I'm raging –
I'm a sportsman!
I'm a dancer!
I can cartwheel!
I run faster!
Pull my weight, be like the others-
"Are you tired cos you're a mother?"
Use black humour like a shield,
Afraid my layers will be peeled –
They'll resent it when they see,
With every year, a lesser me.
Instead I watch them make assumptions
When I wince, but STILL I FUNCTION.
So, for now, I'm stuck between.
Neither normal, nor in need.
Do I brave it, ask no favours
When I'll need them much more later?
Dare I change the fantasy
Of what I'll do and where I'll be?
If each day's the best I'll feel,
Should I grieve it now….and heal?
Being strong means sometimes crying.
Saying no's not "never trying".
Picking battles, choosing wisely-
Saving me for those beside me.
Sometimes losing, often winning,
Sometimes sinking, always swimming.
What I have now is enough.
What I am now, is enough.
Poem submitted by Annalisa Field whose favourite charity is NASS
………………………………….
COVID …. DEMENTIA …. AND MUM
I am sad and I am lonely and I do not understand
Why you do not come and see me, hug me, kiss me, hold my hand.
For I think I used to know you in my memory long ago,
And I know I loved your visits, and the pictures you would show.
I can still recall your perfume and the clothes you used to wear.
Oh dear, your name escapes me and that's very hard to bear.
Don't know your name but once I did, and can't remember how –
Were you my child, a friend perhaps? I can't recall just now.
One night I thought I heard your voice and what you had to say
But I couldn't catch the moment and sadly you went away.
The people here are very kind but I can't see their face,
I wish I could be somewhere else but just not in this place.
If you can't come and visit me, then can I come to you?
I can't remember where you live, but somehow I'd get through.
Although I can't remember all you meant to me
I know it was so special in my distant memory,
But now my mind is muddled, and I ponder every day,
What is the purpose of it all, why won't it go away?
Please come and see me one more time, and maybe then, together
We'll talk and smile and laugh and sing, and put life right forever.
Poem submitted by Rosemary Trinders whos favourite charity is Warwickshire Vision Support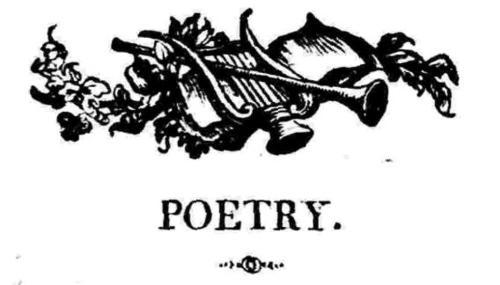 It's me
Blessed are the afflicted
I heard them state today
I couldn't believe that was me
There was nothing I could say.
The tears began to trickle down
That isn't me I cried.
I'm a thinking, feeling, breathing person
With likes, dislikes and passion.
I can paint, I can write,
I can create anything.
I can conquer the world,
And that sort of thing.
I might not walk,
But my wheels are just fine.
Memory is overrated.
Discovery is the way forward now.
Each day is a surprise,
There's joy to be found
Wherever you look for it
It's there, all around.
We giggle as we fall over
And then clamber up again.
And go and paint our discoveries
With a keyboard and a rat
(the mouse is too twitchy these days).
You're vulnerable they shout.
I'm me I reply.
A person first, not a condition.
Someone as good as you
Not to be looked down on
(even though I'm in my chair!)
So before you label that person
Who do you actually see?
A condition, limited, passive?
Or the person who is the real me?
Poem submitted by Sue Nelms whose favourite charity is Arthur Rank Hospice
……………………………………………..
I Want To Live To Fight The Demons Mental Health Give
THE DAYS ARE DARK AND LONG
THE WORDS IM THINKING ARE WRONG
THEY ASK ME TO TO SCREAM AND SHOUT
AND TELL ME NOT TO GO OUT
TO SHUT THE CURTAINS AND NEVER LEAVE THE ROOM
MY HEAD IS FILLED WITH GLOOM
THE VOICES TELL ME I MUST FEEL PAIN
I MUST HURT MYSELF, MAKE CUTS SO DEEP
TILL TEARS ROLL DOWN MY FACE LIKE RAIN
I FEEL NO FEAR, I FEEL SO NUMB
IM SHAKING AND TREMBLING
I THINK OF HOW FAR IVE COME
AND HOW I MUST HAVE STRENGTH
IM BATTLING
THE VOICES GROW LOUDER
SAYING HOW I HAVE NO WORTH
WHY CANT THEY ALL BE PROUDER
WHY CANT THEY UNDERSTAND
I SHOULD NOT BE ON THIS EARTH
I CANT LIVE THE LIFE THATS PLANNED
NOW IM FEELING DIZZY AND FAINT
THE PICTURE THAT I PAINT
A LIFE NOT WORTH LIVING
IM USELESS I DESERVE NOTHING AT ALL
HELP ME HELP ME PLEASE IM ABOUT TO FALL
INTO A DEEP SLEEP,
PLEASE DO NOT WEEP
I CHOSE THIS
I DID THIS
MY HEAD ITS REALLY MESSED
IM SO STRESSED
THIS TIME I CANT COME BACK
PERHAPS I AM THE MANIAC
AS BAD AS THE SAY
AS BAD AS THE VOICES SAY
THE DOOR OPENED IN YOU CAME
YOU SAID PLEASE DO NOT BLAME
PLEASE DO NOT EXPLAIN
THERE IS HELP
THERE IS HOPE
TOGETHER WE CAN COPE
WE HUG WE CRY WE SIT IN SILENCE
WE KNOW THERE IS A LONG WAY TO GO
YOU OFFER GUIDANCE
AND THE FEELING BEGINS TO PASS AWAY
IM STILL HERE FOR ANOTHER DAY
NOW IM NOT SO GLUM
THANK YOU MUM
Poem submitted by Ann Latham whose favourite charity is Synolas Social Enterprise
………………………………………..
Flare
"You're looking well" you lie politely,
It's easier to hide behind a fib
And smile, or pretend to smile through clenched teeth,
It's been a while since I've fooled anyone,
Which seems to be the normal course of things
When you become trapped within a maelstrom,
I play it down but it's still obvious,
Beneath the pain a deeper spring of shame
Swells, drowning everything it touches,
Looking away I catch sight of myself
Through my one good eye – the other's hidden
By an old patch with a safety-pinned strap,
We talk about our plans for the future,
Treatment options and your big promotion,
You say you can't stay long, I understand,
Before this I had my own ambitions,
But I've locked them away in a black box –
I honestly can't bear to look at them,
Not so much knocked down a few pegs but kicked,
Beaten, tortured, day by day, night by night,
Without relief. I am turning to dust.
My spine is fusing, bone by bone by bone,
Sight shot, electric photophobia,
Oil slicks on the surface of my pupils,
You say something but I cannot hear you,
I am lost in the fog again, sorry,
Best wrap it up now before it gets worse.
Later, when I'm lying in bed thinking
About all of that which has come to pass,
The last dam breaks – flare all encompassing,
There is no cure and there is no escape
A terrible invisible vice-grip
Has gotten hold of me and won't let go.
Poem submitted by Nick Shaw whose favourite charity is NASS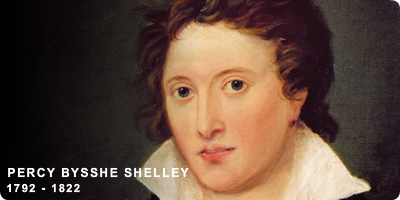 Blink
Wandering mind,
stomach tethered to
a half-eaten hotdog
on the chipped ceramic
plate at our café table.
I'm looking at my mother
reaching for the salt
wondering if she wonders
about the cigarettes she smoked
while I was in utero.
If it was her fault,
if it was me;
patient zero.
Fate, a faceless stranger
passes us by on the way
to the eye clinic on the
Day of the Diagnosis.
Now every day it drifts across
the turbulent waters
of my thoughts.
Waiting for the happening,
when the total eclipse
like flipping a light switch
sucks the world in whole.
Withering memories of
a world that wasn't blurry,
when it didn't spasm,
shimmer, when night
wasn't impenetrably murky.
The specialist says
it's neurological.
Life after sight seems
impossible.
Mourning moments
before they arrive,
years ahead, down the line;
everything I'll miss,
our newborn's face,
firsts, if they'll have
their father's eyes
or mine.
If I pass it on.
If it's worth the risk.
Poem submitted by Bethany Cody whose favourite charity is:
Royal Society for the Blind (Adelaide)
……………………………….
Acceptance
Look at me now
There is no uniform I wear
No shoes upon my feet
No need, I'm now in a chair
I served my country
Who could have known
It could have been any one of us
When that IED was blown
They were gone
Nothing there below the knee
In an instant things changed
Nobody just saw me
My life has continued
Although the struggle is real
I cannot begin to describe
The phantom pains I feel
No I'm not the same person
But I'm stronger than before
That fateful day may have taken my legs
But I am so much more
Poem submitted by Kirsty-ann Johnstone whose favourite charity is The Baton
………………………………………………………………………………………………………………………………………………………………………………………………………………………………….