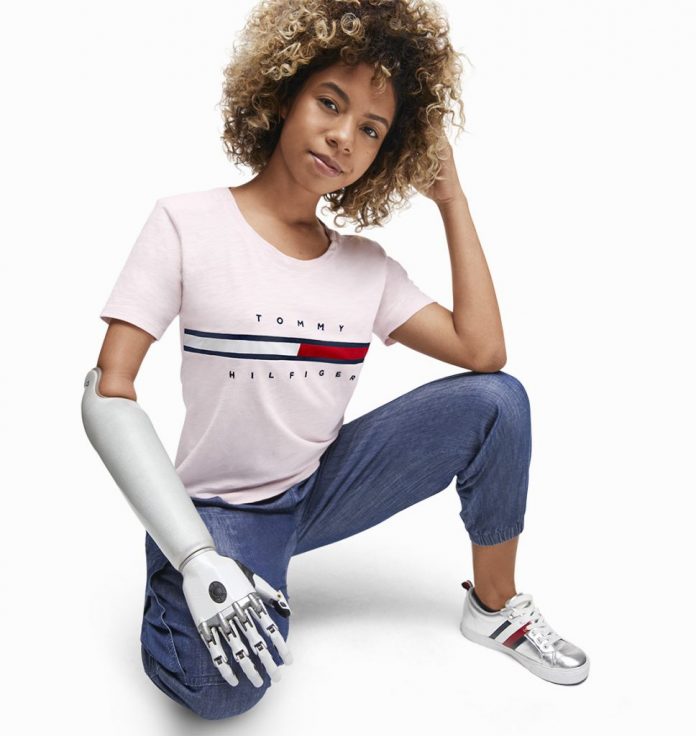 Remodelling fashion to capture the 'purple pound'
Several brands have used models of differing abilities in their campaigns over the last 12 months. To coincide with Purple Tuesday on 3 November, Drapers examines whether the fashion industry has made progress towards equal representation.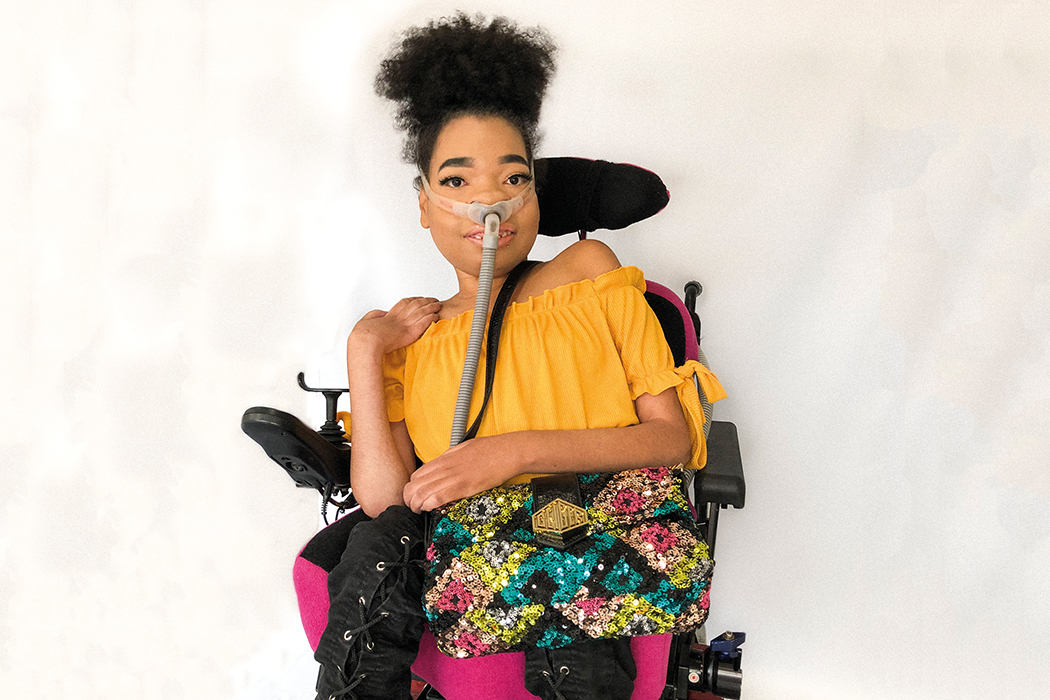 Modelling chunky-soled black biker boots teamed with jeans, a mustard yellow top and multicoloured sequinned bag, Shelby Lynch is Kurt Geiger's latest campaign star.
But unlike in most advertising campaigns, Lynch is also pictured in her wheelchair, and attached to a ventilator. The 23-year-old has a muscle-wasting condition known as spinal muscular atrophy type 2, and is part of the footwear and accessory brand's People Empowered campaign, which kicked off in September in an effort to champion diversity in the fashion industry.
The campaign, seen on the brand's social media and website, also features Bernadette Hagans, whose right leg was amputated from the knee in 2018 after she was diagnosed with synovial sarcoma – a rare form of cancer affecting soft tissue in the muscles and ligaments.
With lockdown especially, we've found that the general public is a lot more switched on in matters related to inclusion

Laura Johnson, co-founder of Zebedee Management
The campaign marked the brand's commitment to diversity and equality, said the company – a topic brought to the fore with the marking of Purple Tuesday on 3 November. Taking place each year, the campaign aims to encourage businesses to improve experiences for customers and employees with disabilities – an area where fashion has much work to do.
"We've started to see some inroads being made within fashion, which is fantastic," says Purple Tuesday's head of partnerships, Charlene Overend. "But disability inclusion has to be embedded within the industry. We have to reflect the diversity of our consumer base."
"All the signs are that there is an industry-wide shift in understanding the importance of true inclusion in fashion."
However, she warns that there is still a disconnect between the reality of how many people are living with disabilities, and how they are represented in fashion.
An estimated 20% of the world's population is living with a disability, but research by disability charity Scope in 2017 showed that only 0.06% of people featured in advertising across all sectors have a disability.
"It's our job [the agency's] to get the percentage up to 20%," says Johnson. "And we have to be quietly confident and optimistic that it will eventually happen. With lockdown especially, we've found that the general public is a lot more switched on in matters related to inclusion, and also values such as kindness and equality."
Whole population
Brands are working towards integrating disability further. In March JoJo Maman Bébé launched its #DiversifyMotherhood campaign, and worked with model Kelly Knox, who was born without her left forearm, to showcase the brand's maternity capsule collection. In late 2019, four-year-old Sophia Hart, who was diagnosed with spinal muscular atrophy just after her first birthday, also modelled in the brand's catalogue.
"It's important for us to represent the whole population," says the brand's senior production co-ordinator, Emma Peirce. "We don't use child modelling agencies for our models. Instead we recruit through friends, family and customers. That helps us to include a much more diverse range of children."
London-based womenswear label Teatum Jones also cast Knox this year, when its ReLove collection launched in June during digital London Fashion Week. It started working with models of differing abilities in 2017, and based its spring/summer 2018 collection on Paralympian dressage champion Natasha Baker.
"It couldn't be something we touched on for one season. We wanted to continue it," says creative director Rob Jones.
River Island frequently works with child models of mixed abilities. Its 2017 Kids Squad campaign featured 11-year-old Joseph Hale, who is has Down's syndrome. The brand's 2018 Labels Are For Clothes campaign also included young models with disabilities, as did this September's "Be Bold" back-to-school campaign.
A spokesperson for the retailer tells Drapers it intends to "ensure that our advertising campaigns are the truest possible representation of the community around us."
"When we launched both Kids Squad and the Labels Are For Clothes childrenswear campaign back, we had an overwhelmingly positive response," they add. "At the time, it was something quite different and it touched a lot of people, especially in the mixed ability community."
Even those without a personal connection to disability will be influenced by whether a retailer embraces diversity, argues Zebedee's Johnson: "Consumers look into the ethics of a company now, including whether it considers inclusion and diversity. If brands aren't up to high ethical standards, they're going to be left behind [in consumers' mindsets]."
Accessible image
London-based knitwear designer Valentina Karellas used a model with a visible disability for her spring/summer 2019 campaign in a bid to present her brand as being accessible for a diverse range of customers.
This movement has a long way to go to ensure this isn't just a one-season trend

Angel Sinclair, founder of campaign group Models of Diversity
She believes it may be easier for smaller brands such as her own to use models of mixed abilities, than for larger retailers: "These [casting] decisions have to go through multiple departments who all need convincing. Whereas as a smaller brand, the models we use are my choice. Smaller brands are quicker to pivot [to reflect changing attitudes to inclusion]."
Retailers can be guilty of tokenism by using models with disabilities in a single high-profile campaign, but fail to represent disability on an ongoing basis, points out Angel Sinclair, founder of campaign group Models of Diversity.
Compared with other strands of diversity – such as age, ethnicity, and body shape – disability is "hugely behind", she asserts: "There is no other market left out as much as those with disabilities. There's no reason for it.
"It is no secret the industry is trying harder to be more inclusive. Catwalks are embracing plus-size models and including various cultures, and even mainstream designers are using wheelchair models. However, this movement has a long way to go to ensure this isn't just a one-season trend.
"What goes on behind the scenes is also vital. Until designers, make-up artists and stylists embrace change, and are trained to work with a diverse range of people and abilities, it will look and feel like tokenism. Real change can only happen when diverse decision makers and executives are allowed to enter the highest levels of the industry."
"Giving percentages and quotas is an easy and very visible way for companies to tick boxes but we must all work harder to maintain the entry-level positions to leadership level. If we don't, the industry will never truly be inclusive."
The last year has seen promising signs of progress when it comes to the representation of disability in fashion. But to be truly inclusive, brands need to move away from a mindset of one-off campaigns that focus on disability, and pivot to an approach that sees differing abilities represented permanently. Only then can the fashion industry consider itself working towards inclusivity.