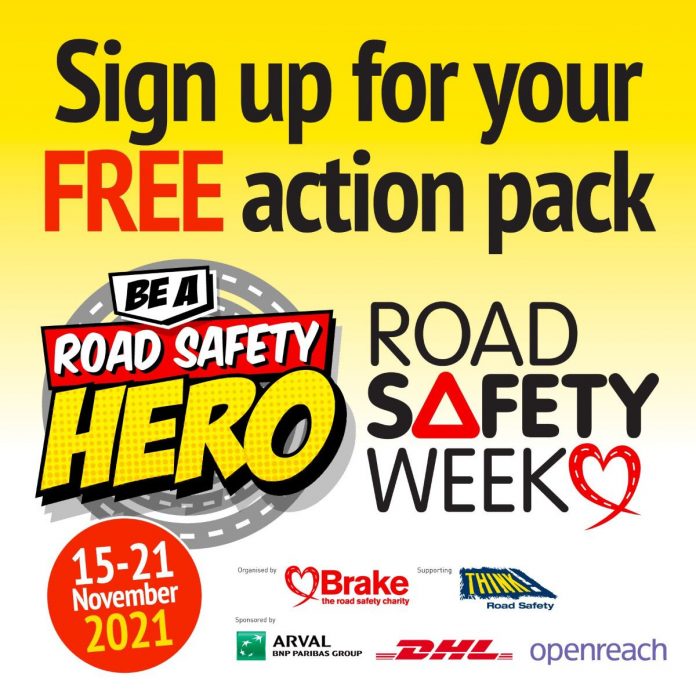 SIGN UP FOR ROAD SAFETY WEEK
Road Safety Week 2021
15–21 November 2021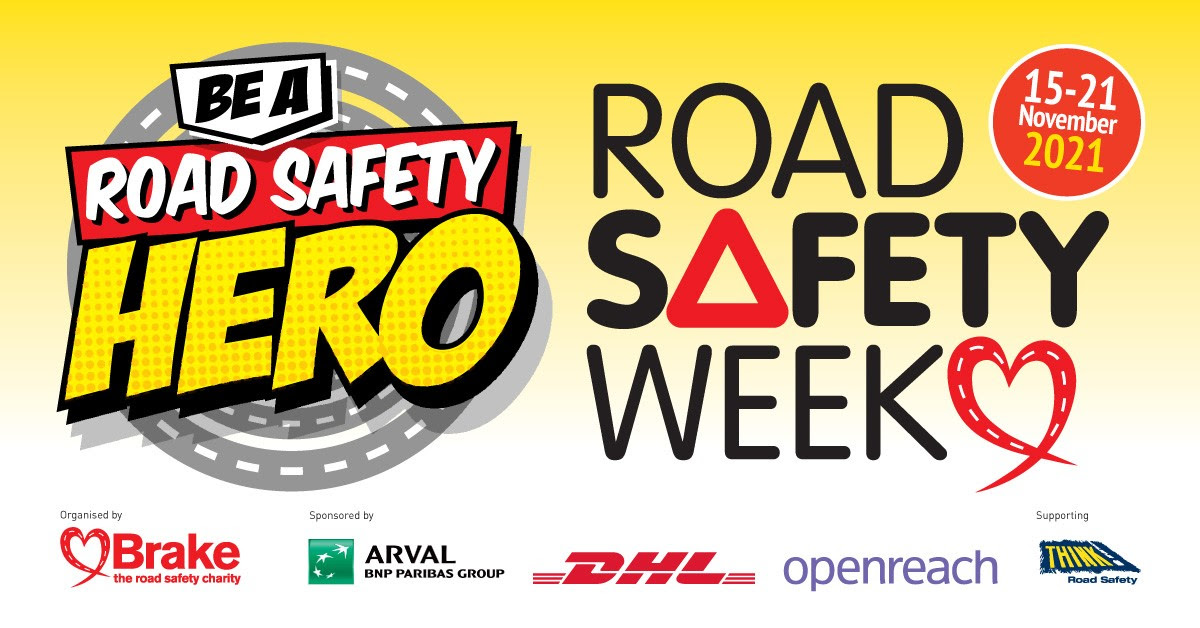 We are delighted to announce that registrations are now open to take part in Road Safety Week, the UK's biggest road safety event. Sign up today and join the thousands of people who are getting involved to take action for safer roads.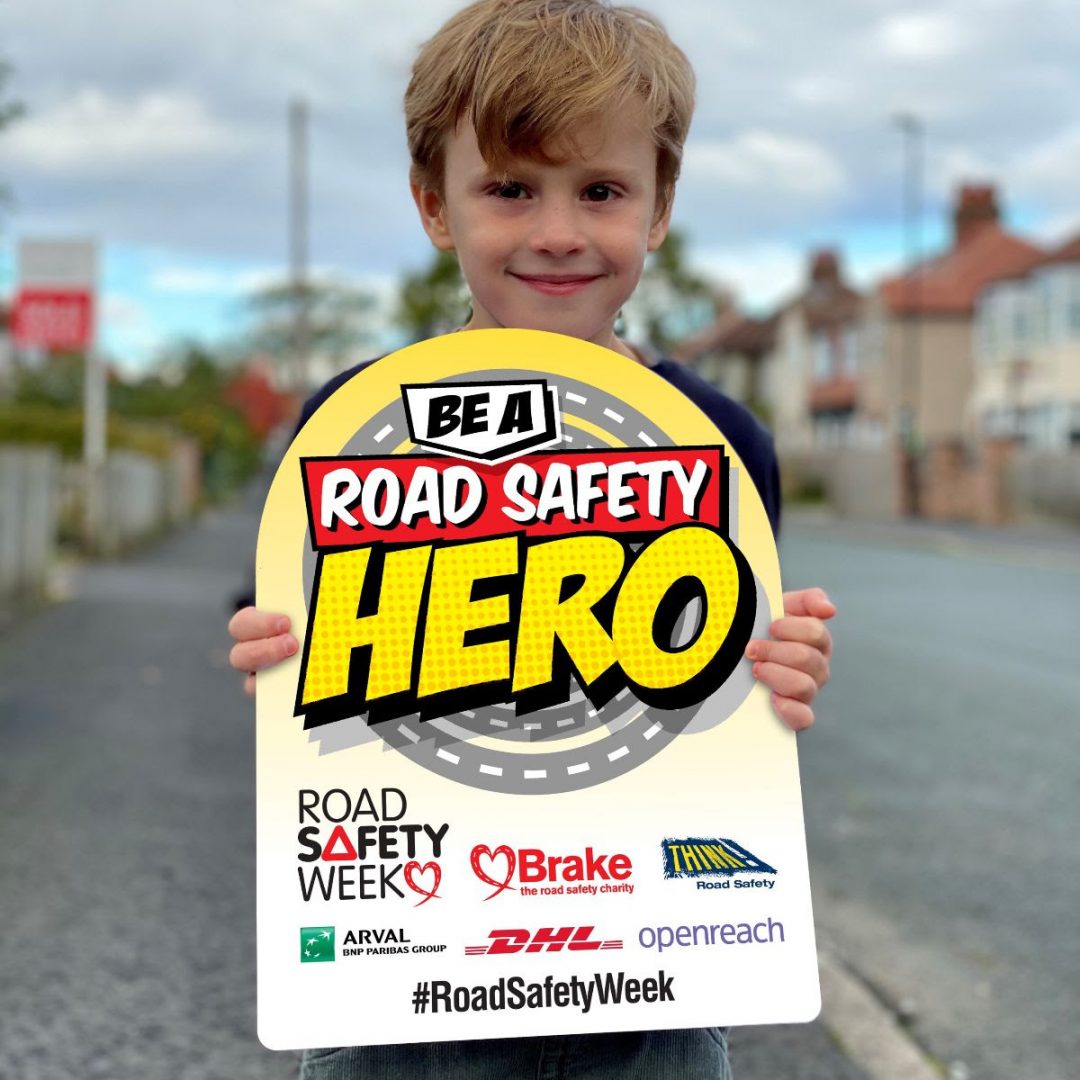 This year, Road Safety Week is all about ROAD SAFETY HEROES, celebrating the heroic work of the people who help make our journeys safer and those who support people when a crash happens.
Sign up today for your FREE action pack to help you take part. Together we can make a difference to road safety!
Everyone can be a road safety hero. Here are some of the ways you can get involved:
Schools – help children learn about road safety heroes and why road safety matters; enable them to speak up for safe and healthy journeys
Organisations – be a road safety hero by managing road risk through good policies, procedures and effective driver training and education
Emergency services and road safety professionals – highlight the work you do as road safety heroes to reduce casualties and care for people affected by crashes
Road crash victims – share stories about how road safety heroes helped you after a crash.
Road Safety Week is organised by Brake, the road safety charity and sponsored by DHL Supply Chain, Openreach and Arval UK.