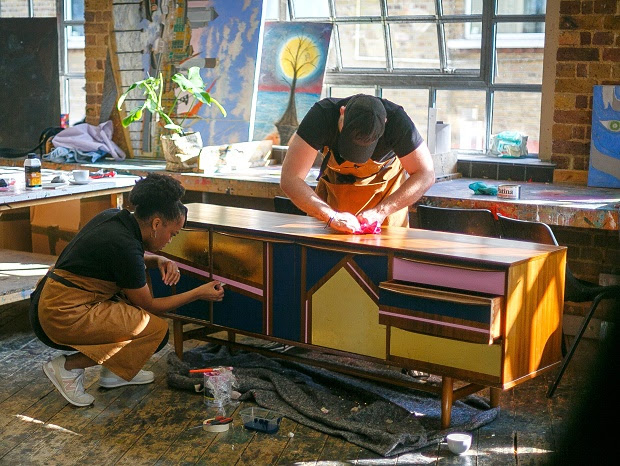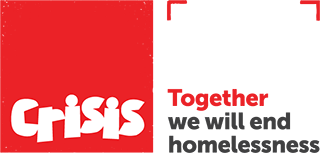 There are many ways that someone can get involved with the work of Crisis and support our mission to end homelessness. Some of them are out of the ordinary and you might not realise what goes on behind the scenes to make them happen.

Restoring and upcycling furniture
The Furniture from Crisis team is made up of members experiencing homelessness, volunteers and staff. The team ethically source, refurbish and upcycle furniture by learning and honing valuable skills such as carpentry. The unique pieces of furniture are then sold in our shops and online; the profits from every sale go to train more members in these important skills.
The team recently collaborated with well-known furniture upcyclers to create bespoke pieces. You can see how they got on in the video we made.

Cafe From CRISIS
Our café is not just a great place to grab a coffee or pop in for lunch but provides training opportunities for people experiencing homelessness. Through technical training such as kitchen craft and barista skills, members can gain qualifications and confidence to equip them for future opportunities.
Together with our partner Volcano Coffee Works, we've created a unique coffee blend that is available in the café as well as online and on the high street. You can support the café from the comfort of your home.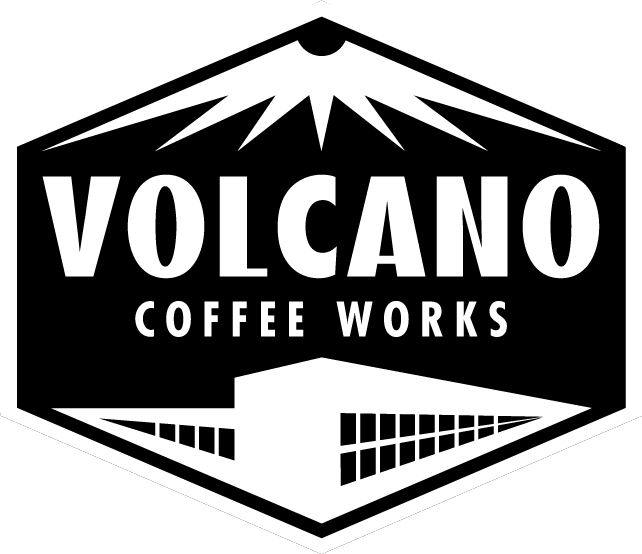 Stay awake for 24 hours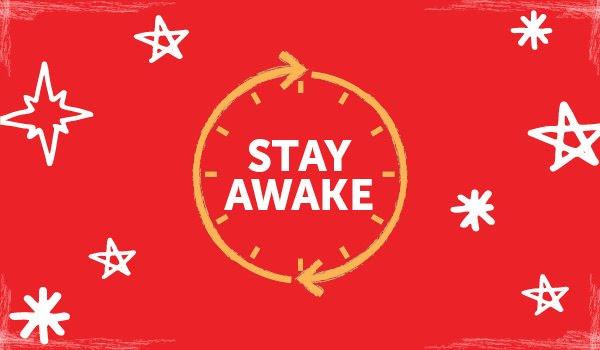 In a few weeks' time, a challenge with a difference returns. Stay Awake challenge is simple, just don't fall asleep for 24 hours. Unlike other challenges that require training or for you to be somewhere at a particular time, Stay Awake can be built around a busy schedule wherever you happen to be. Whatever supporters do with their 24 hours, they all use the time to raise vital funds and awareness of homelessness.