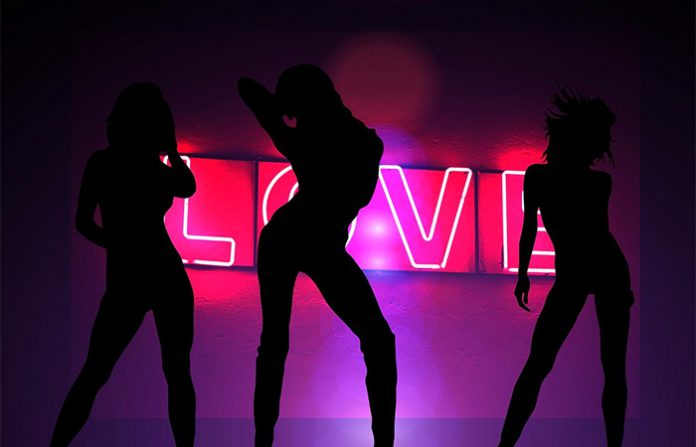 It is estimated that over 10% of British men have paid for sex at least once. And that would mean over 200,000 disabled men have used the services of an escort.
But statistics can be deceptive… because disabled men are more unlikely to be able to visit a sex worker. Those that have movement problems, learning disorders or a lack of social skills may be unable to make the necessary arrangements.
And, a survey in 2007, found that 70% of people would not consider having a sexual relationship with someone who had a physical disability.
But their desires are the same as a normal adult… in fact, some may argue, because they are unlikely to form as easily a normal and intimate relationship, their needs are greater.
Kali is a City of London sex worker. And because she suffers from epilepsy she feels sympathy with disabled clients.
She advertises her services on a website that specially welcomes men and women with disabilities, it states, "our escorts offer services for disabled clients."
Kali feels, because of her background, she is 'qualified' and experienced in dealing with all forms of disabilities – including mental health issues as well as impairment problems.
"A lot of my clients have autism", she says "I guess that they have more of a problem forming a natural relationship with someone. I would never ask them any personal questions but that's the feeling I get"
"With impairment problems I have to be very careful about their reactions. some clients have disabilities that relate specifically to sex, for instance neurological disorders for which arousal (and reaching orgasm) triggers existing mobility or even pain issues, they require very specific courses of action when those issues arise."
"I believe I am half therapist, half sex worker… but what a lot of people don't realise is that a considerable number of sex workers are disabled themselves. I think that this makes us more sympathetic to men and women's needs and able to deal with the issue far better than someone who has no knowledge of disability"
Lily is an escort from South London. She has her own disabled issues. Suffering from 'connected tissue disorder' she was unable to hold down a regular full time job. She turned to sex work to remain independent.  "It gives me a real insight into the problems that disabled people have, mainly with self confidence." she says.
"Some of my clients lack the social skills to form proper relationships – I am able to be intimate with them, show what pleases a woman and build trust that enables most of them to act more confidently in their day to day lives".
Lily suffers from low blood pressure, joint pains and has days when it is difficult to physically carry out menial tasks like making a cup of tea.
"What I do means I can fit my working hours around my clients – it also means I can control my own life, work for myself and avoid living in poverty."
"Most of the men I meet, both able bodied and disabled are fine. Maybe 5% can cause problems and us sex workers black list them. Some are shy and retiring, some have never been with a woman before and some need reassurance – and some just need to establish how sex with a woman need not be intimidating"
Lily is an activist and campaigns for the rights of sex workers. "I believe the industry should be decriminalised which is a very different from being legalised. I do believe, one day that our type of work, whilst never being labelled mainstream, will become more acceptable."
Amsterdam is a beautiful city– but is as well known for its red light district as much as the Van Gogh museum or Anne Franks' house.
The girls sit in windows 'advertising' themselves as well as providing a colourful tourist attraction.
In Holland, there has already been an experiment where the state funds 12 'sexual experiences' a year. And there are calls in the UK for the government to debate the funding of sex workers for the disabled.
"It won't be popular", said one disabled campaigner," people will believe that there are much more urgent priorities to address. I can understand that view – but here am I, in a wheelchair, unable to meet girls".
The TLC Trust provides a 'vetting' service for escorts who are prepared to work with disabled clients.
Those on the register must comply with the Trust's guidelines which include treating disabled people with respect without patronising them.
Legality and Statistics about UK prostitution
With the exception of Northern Ireland, prostitution in the UK is legal (but pimps, brothels and soliciting are not)
Because prostitution operates in the 'shadows' it is difficult to estimate the number of female sex workers… but most informed sources believe this to be about 100,000. And with the internet, prostitution is becoming more like a 'regular service industry'.
The Office of National Statistics, ONS, consider that around 4% of men, between 18-65, reported paying for sex in the last 5 years which equates to 800,000 men.  And that the average prostitute charges £67 a visit … although, in London, the figure is nearer £150.00. It should be added, however, that street workers prices are probably much lower.
Some estimates feel that the number of men who have used an escort, even if only once, amounts to 10% of the adult male population. With the 'outlawing' of street sex most escorts now work 'indoors' – either on their own (which is legal) or in a Brothel (which is not). The latter refers to any premises – for example, private flats, saunas, massage parlours – that are used by more than one man or woman for the purpose of prostitution, whether on the same day or on different days.