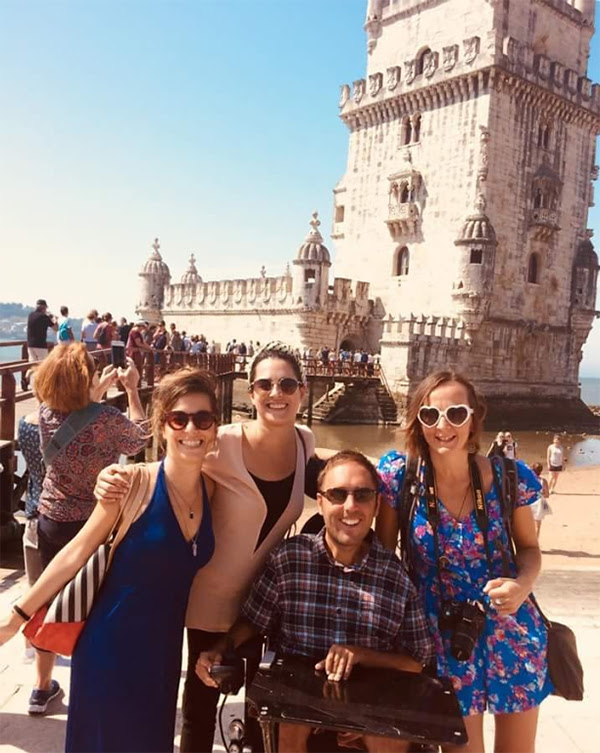 By Martyn Sibley
After meeting Rita and Daniela Duarte (Portugal 4All Senses) in Lisbon it felt like Kasia (my wife) and I had known them forever. After the airport welcome, we headed to the wheelchair accessible taxi. The driver was really helpful, and somehow got us all in the vehicle with the suitcases and my shower chair.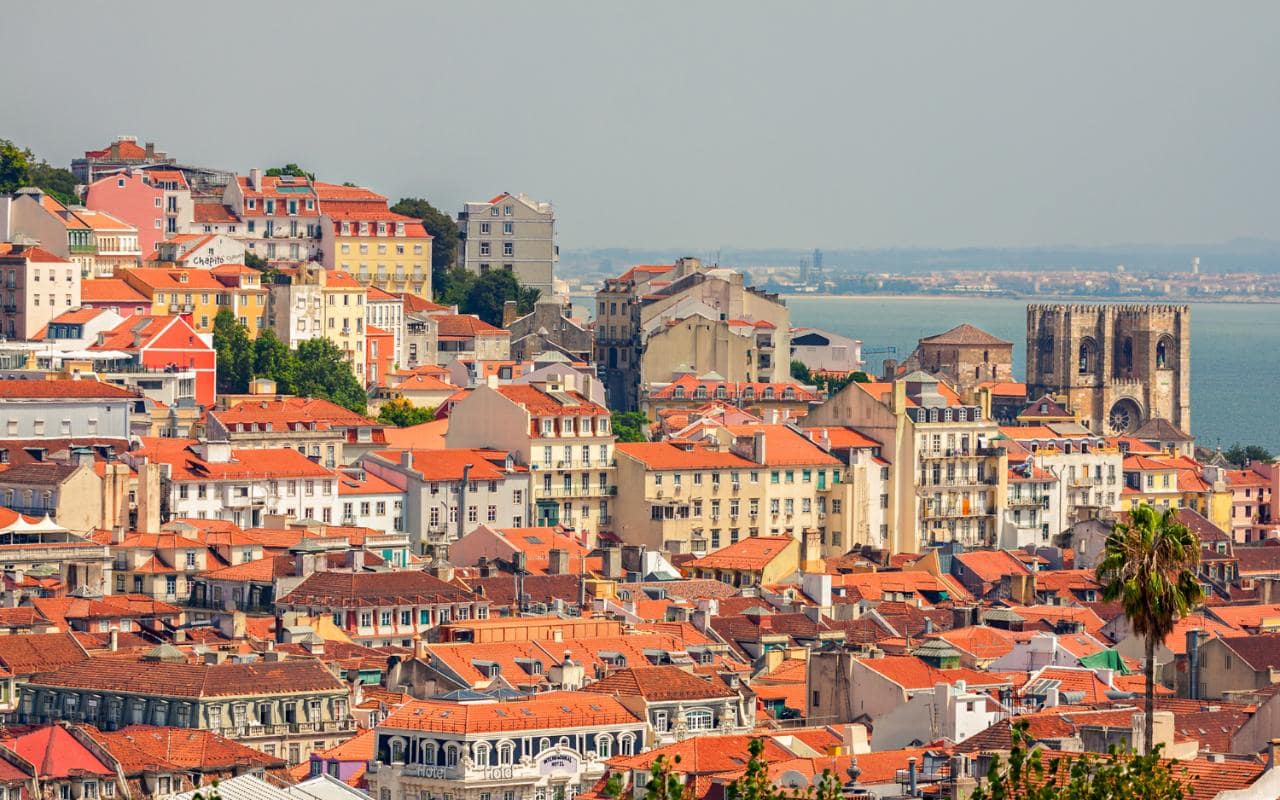 We stayed at the Pestana CR7 Hotel. For those not so in to football, it's part owned by Portuguese football player Cristiano Ronaldo, who always wears the number 7 on his shirt – hence CR7.
The room was great. The girls had arranged a mobile hoist for me. They could have also got a shower chair, but I prefer my own. There was a room for the equipment. Plus the shower chair went over the loo and in the shower fine.
A great start!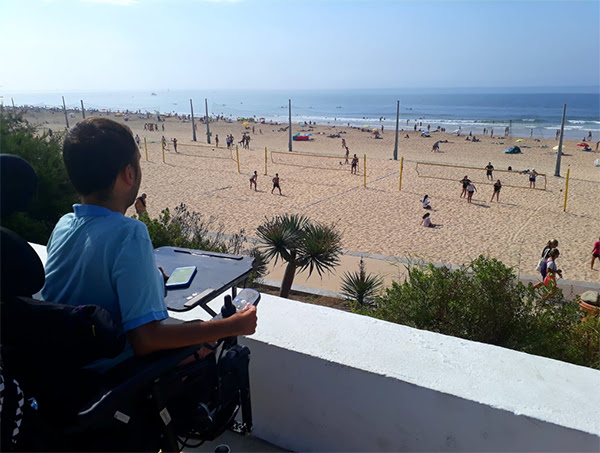 Inside and nearby the Hotel
Knowing that the basic but vital aspects were in hand, it was time for food and exploration. The food in the restaurant was delicious. Particularly the breakfast omelettes, and the steak and pasta meals.
In the bar area I tried the Portuguese beer, which went down a treat! We made a plan for that evening. Whilst there was a big screen with Ronaldo doing kick ups, alongside live footage of people walking past. Very amusing.
The hotel is really well placed. There's the river Tagus only 5 minutes away. This then flows to the Atlantic Sea. Although we'd eaten that night, we spotted lots of cafes, bars and restaurants. They all looked pretty accessible too.
After a bit of warm sun, fresh air, and a wander; we grabbed some bits from the nearby shop. It was time to head for some well deserved sleep!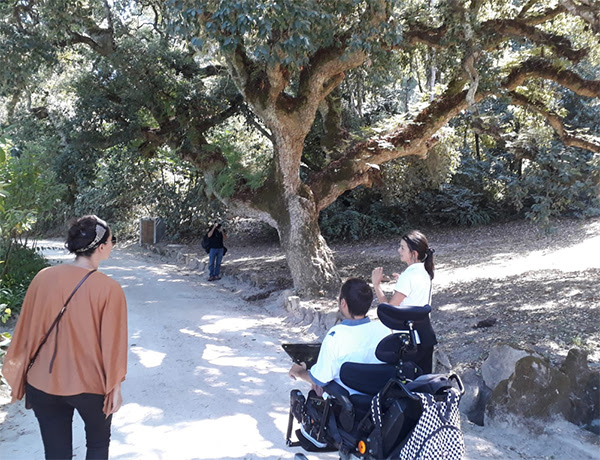 UNESCO World Heritage Site of Sinitra
The next morning our driver arrived to take us to Sinitra. Somewhere I hadn't heard of one year ago. But somewhere I had been told about multiple times since. I now understand why.
Our specific destination was the Monserrat Palace. Built as a summer house by a rich British family, it struck me as the Downton Abbey of Portugal. Our guide Sara explained how the climate enabled so many different trees and other wildlife grow there. Plus she explained how life was inside this stunning palace.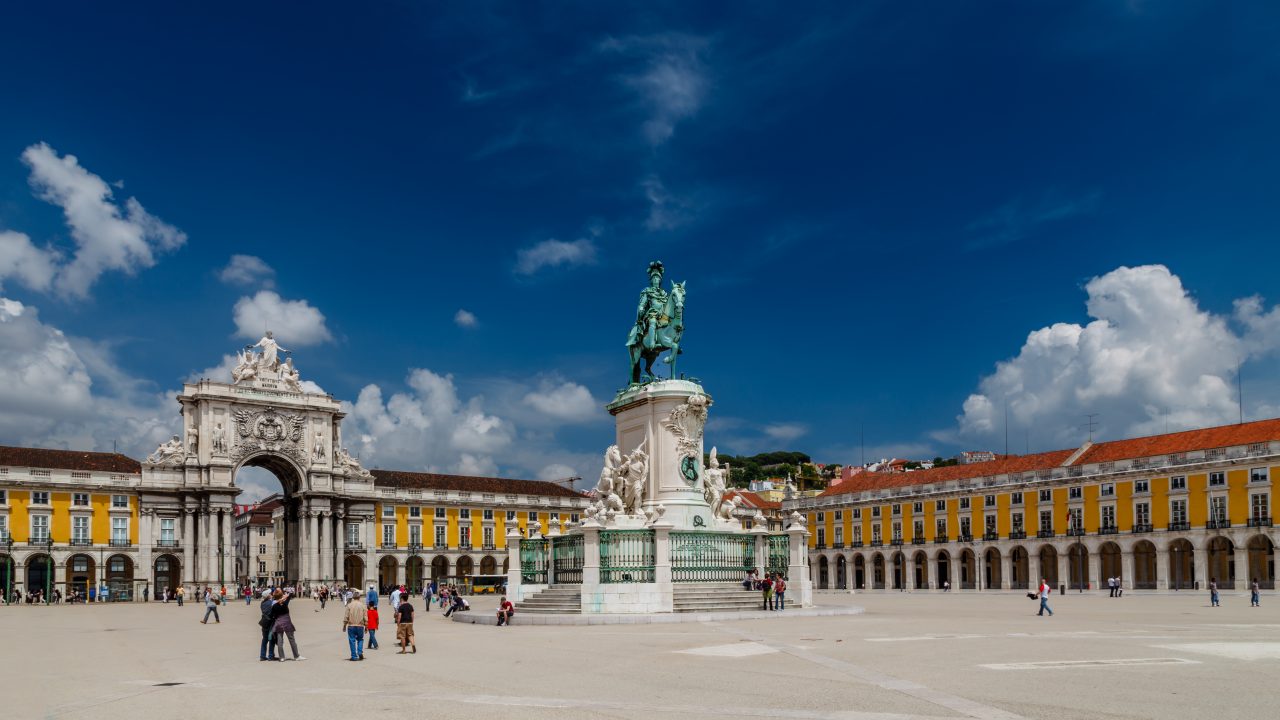 Later that evening we were treated to a really special evening. Rita and Daniela Duarte (Portugal 4 All Senses) now offer guided tours for accessible tourism. Which is also available for Airbnb customers too.