The Prime Minister has today, 3rd December, recognised Sylvia Mac, from Hackney, for founding 'Love Disfigure', a campaign which raises awareness and offers support for people living with scarring and disfigurements.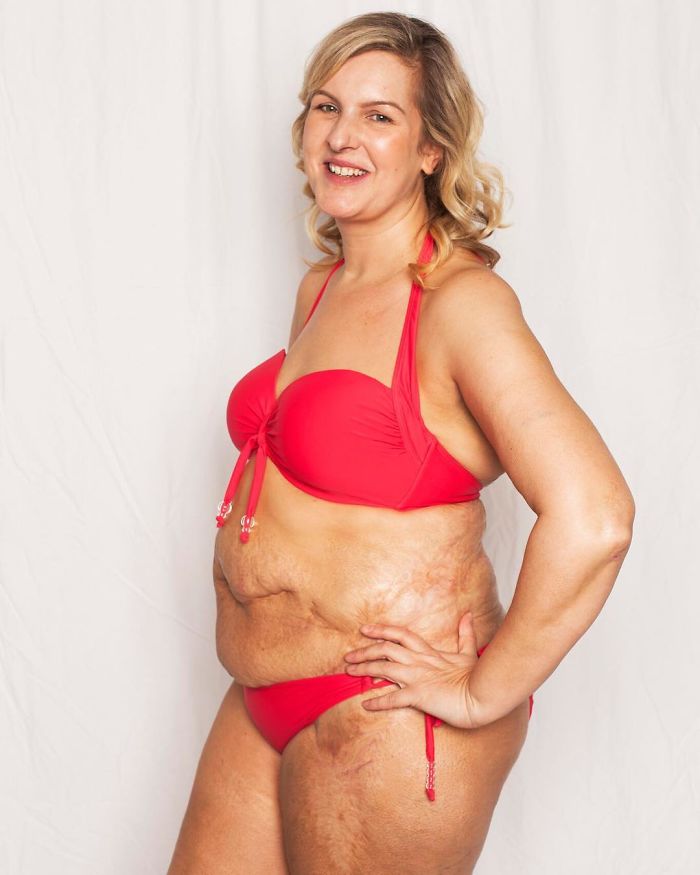 Having hid her own scars since childhood, Sylvia experienced depression, anxiety and post-traumatic stress disorder. She founded 'Love Disfigure' to raise awareness in the hope that she can inspire others to be proud of their bodies. The organisation supports over 3,000 people with skin conditions, burns, scars or disfigurement. Her latest campaign encourages the fashion, art and film industries to represent people with scars.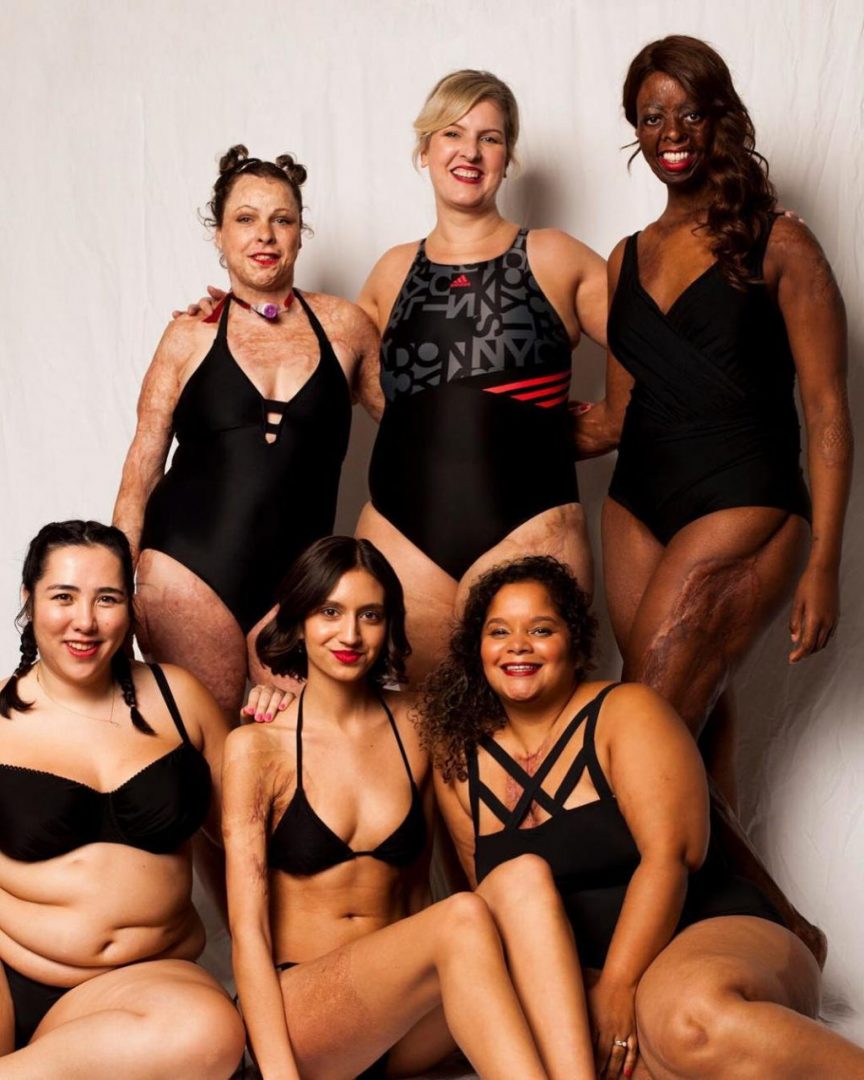 Sylvia Mac – centre back
Sylvia, a former competitive swimmer, has also run fortnightly free swimming sessions to help boost the confidence of people with disfigurements or skin and health conditions. Earlier this year she arranged a swimwear photoshoot for people with scars, disabilities, health and skin conditions to challenge the fashion industry to become inclusive and diverse when showing models. She is currently planning a big outdoor swim challenge in 2019 to further raise awareness.

Sylvia is the latest recipient of the 'Points of Light' award, which recognises outstanding volunteers who are making a change in their community and inspiring others. Each day, someone, somewhere in the country, is selected to receive the award to celebrate their remarkable achievements.
Prime Minister Theresa May
In a personal letter to Sylvia, Prime Minister, Theresa May said; "Through love Disfigure you have bravely responded to a difficult personal experience by creating a net work where people with burns, scars and conditions can support each other and know that they are not alone."
She went on to add; "Your tireless campaigning is sending an important message about the importance of self-confidence and diversity and I wish you every success as you continue your work."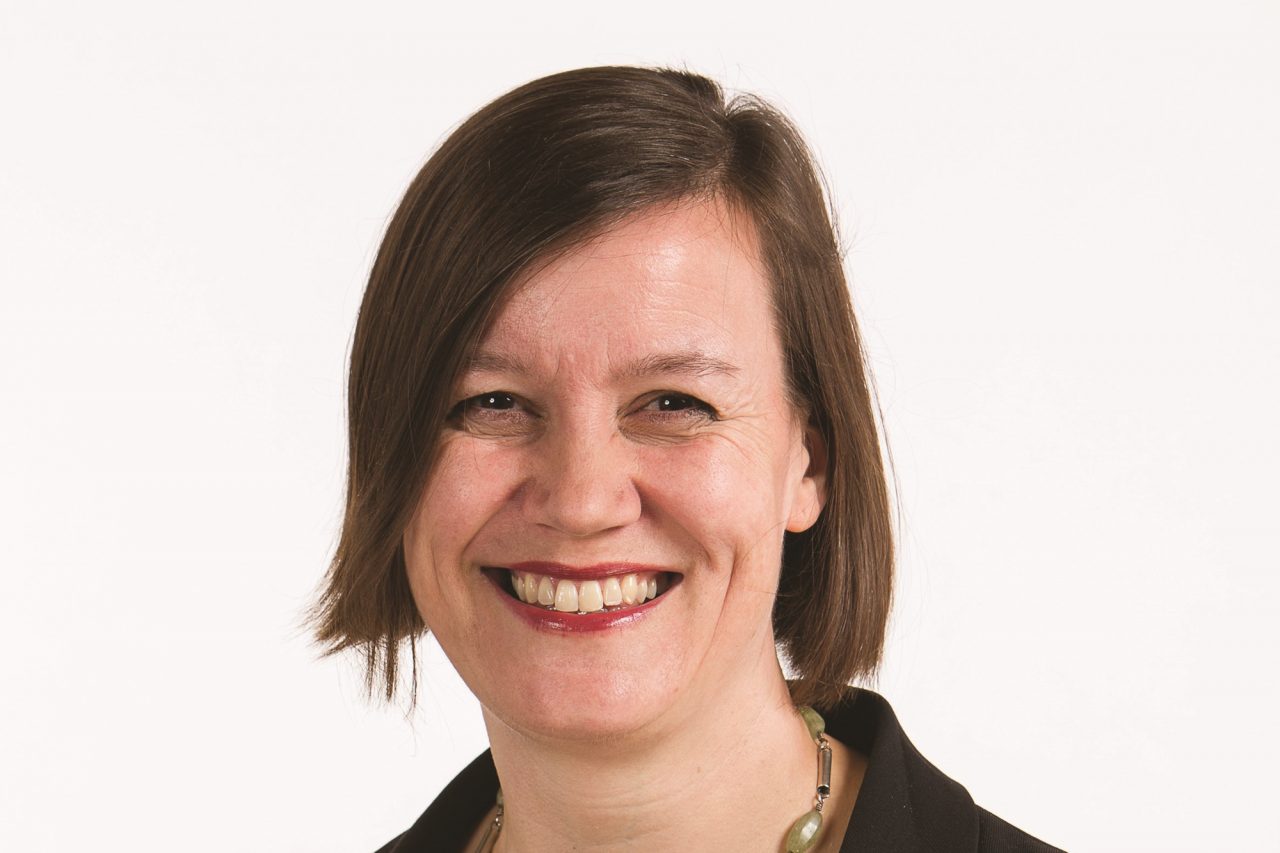 Meg Hillier – Labour MP for Hackney South & Shoreditch
She endorsed what the Prime Minister had to say. "I am delighted that Sylvia's work has been recognised. Her selfless work provides a lifeline to people and shows a strength of character that makes her a great role model in Hackney and nationally."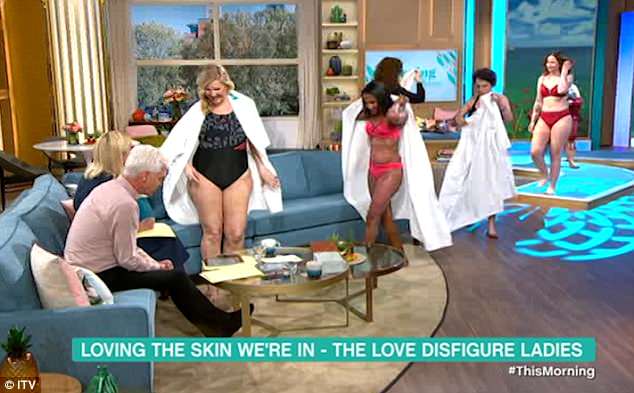 Sylvia was delighted and thrilled to receive the recognition. "I am thrilled and thankful to our wonderful Prime Minister, Theresa May, for this amazing award. One of my missions in life is to let young people know that 'you can achieve anything'. Body acceptance and confidence is something we should all learn about, so we are able to move forward and progress in our life."
"As a child burn survivor who almost died twice, I went on to suffer daily pain, severe depression, anxiety, lacking confidence and self-body hating for almost 40 years not fitting into society. I was unable to accept my body and never felt beautiful, so my mental health was affected to the point of suicidal thoughts. Just two years ago, I had a turning point in my life and decided to change my mind set so I was able to accept my uniqueness finally feeling beautiful."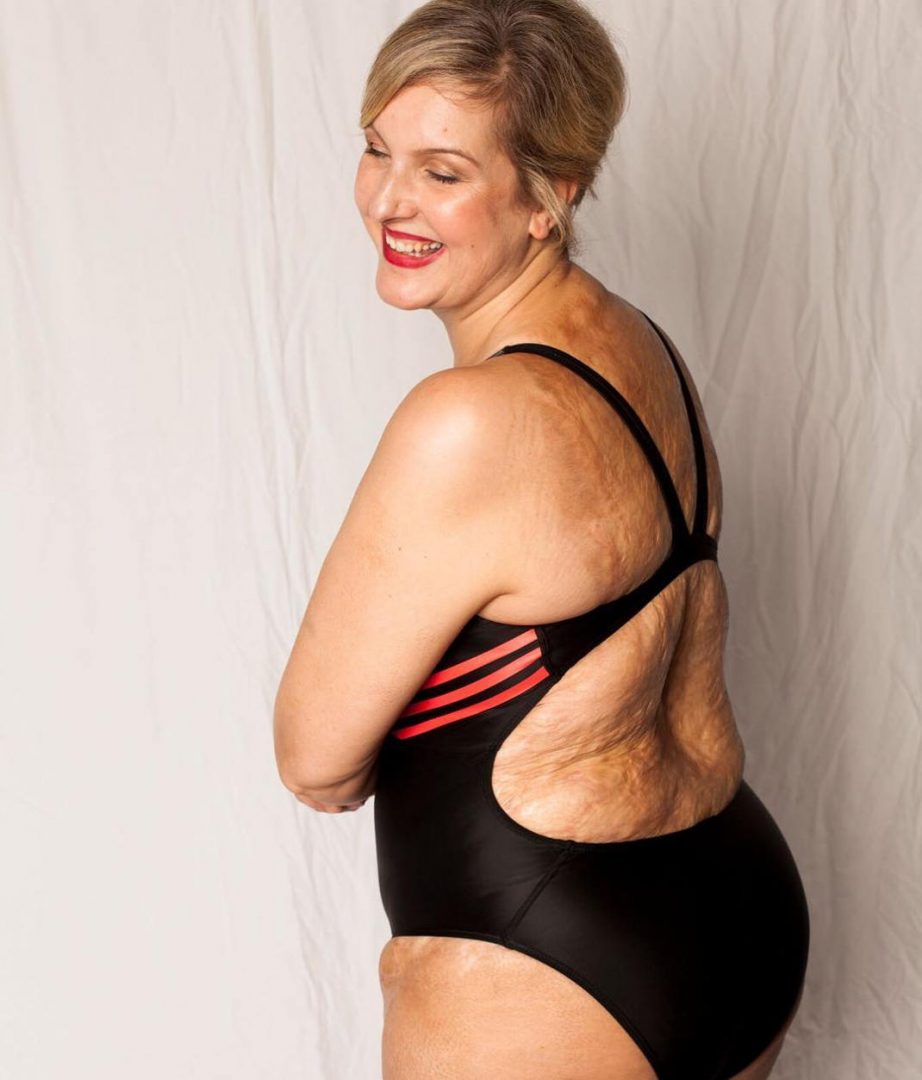 "In the past two years I have managed to connect worldwide and help people embrace their bodies through my confidence campaigns and receiving inspiring messages on a daily basis. I can only believe that my campaigns will go from strength to strength teaching those around us how to live in an equal. diverse and inclusive society. You cannot change your path in life but you can change the way you walk it."
"My vision is for society to become inclusive of everyone with visible/hidden differences whether in the work place, in brands, fashion, TV and media, and for those people to feel accepted in our growing diverse communities."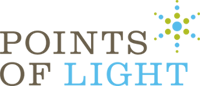 Sylvia is the 1063rd winner of the 'Points of Light' award, which has been developed in partnership with the hugely successful 'Points of Light' programme in the USA. Over 6,000 'Points of Light' have been awarded in the USA, and former Presidents have publicly supported the partnership with Points of Light UK. There is a similar cross-party approach to the UK programme and MPs from different parties often present their constituents with their Points of Light awards.
Regardless of whether it's a doctor restoring local monuments in her free time, a father teaching young people life skills, or a local musician giving a voice to lonely people, the Points of Light award honours shining examples of volunteering across the UK.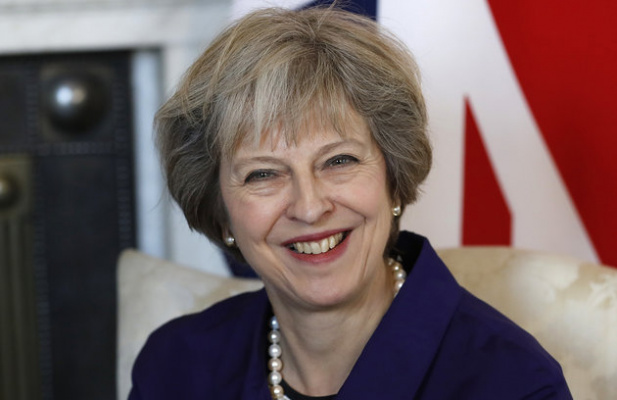 If you would like to nominate someone who could be a 'Point of Light' they should write to the Prime Minister at 10, Downing Street, London, SW1A 2AA
For more information about Point of Life CLICK HERE
For more information about LoveDisfigure CLICK HERE