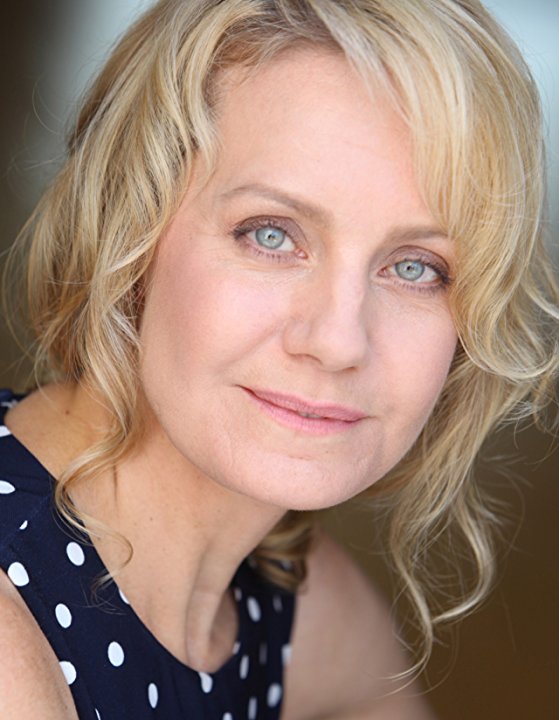 Hollywood Actress Eileen Grubba, her own disability battles and how she fights for others. Here is her story as told in Forbes Magazine. Eileen is a good friend of this website and we are delighted to reproduce the interview.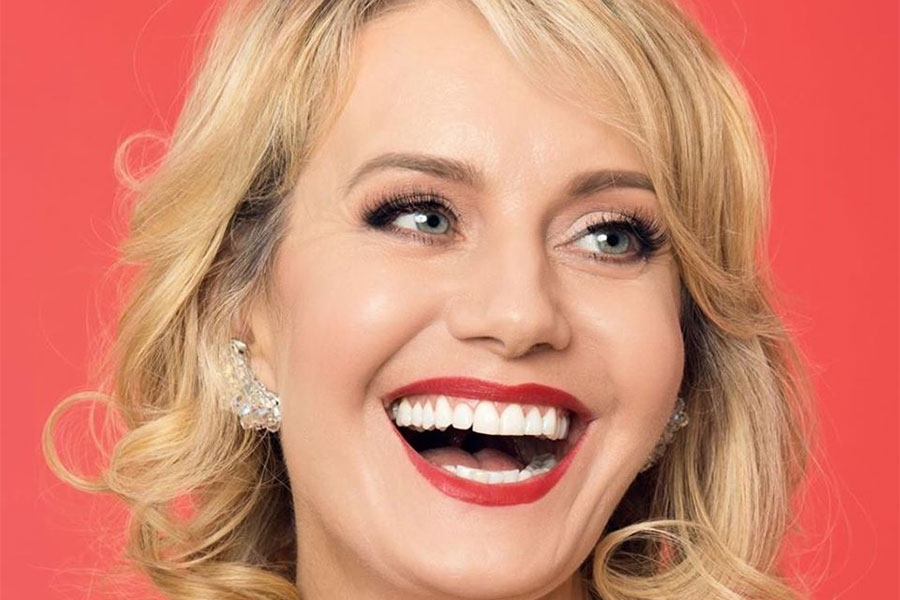 2019 was Eileen Grubba's year.
New Amsterdam on NBC. Watchmen on HBO. Swat on CBS. All Rise on CBS—  all popular television shows where Grubba was hired to play a role.
She was busy. The work was good. And Grubba was happy.
But moments like these were a long time coming for the actress who'd fought disability discrimination for decades.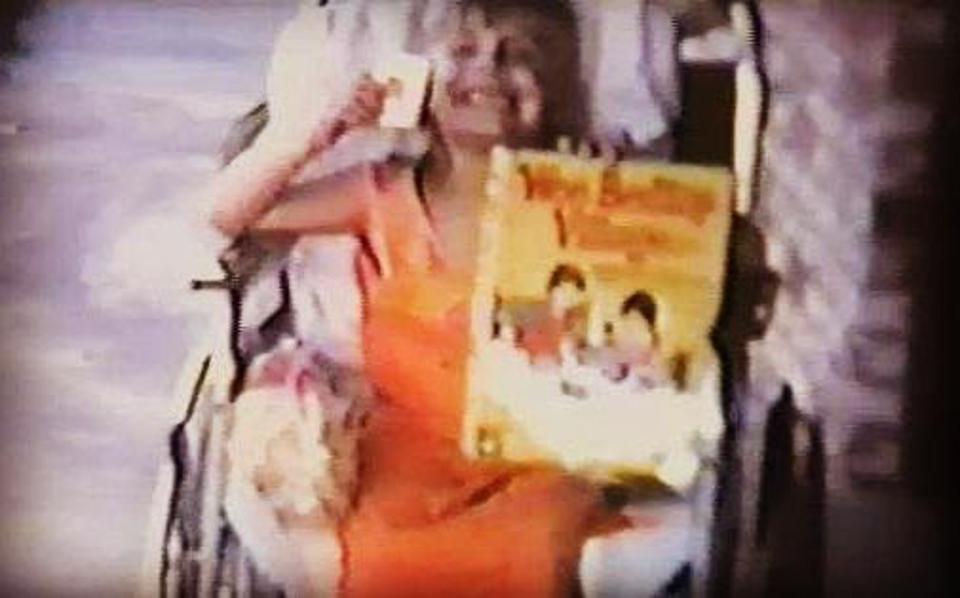 A young Eileen Grubba in a wheelchair
Grubba was born in Anchorage, Alaska, but moved to Arkansas with her family when she was 5. The family was preparing to send her and her siblings to school, and were in the process of obtaining the appropriate vaccines when something terrible happened: one of the vaccines Grubba received was bad. It attacked her spinal cord and nearly killed her. Her parents were told she'd never walk again and would need a wheelchair for the rest of her life.
After several years, Grubba was able to prove doctors wrong, but she was left with a noticeable and severe limp and other complications. She had to use braces on her legs. Grubba also has other issues that can accompany a spinal cord injury, like chronic pain, a neurogenic bladder and neuropathy.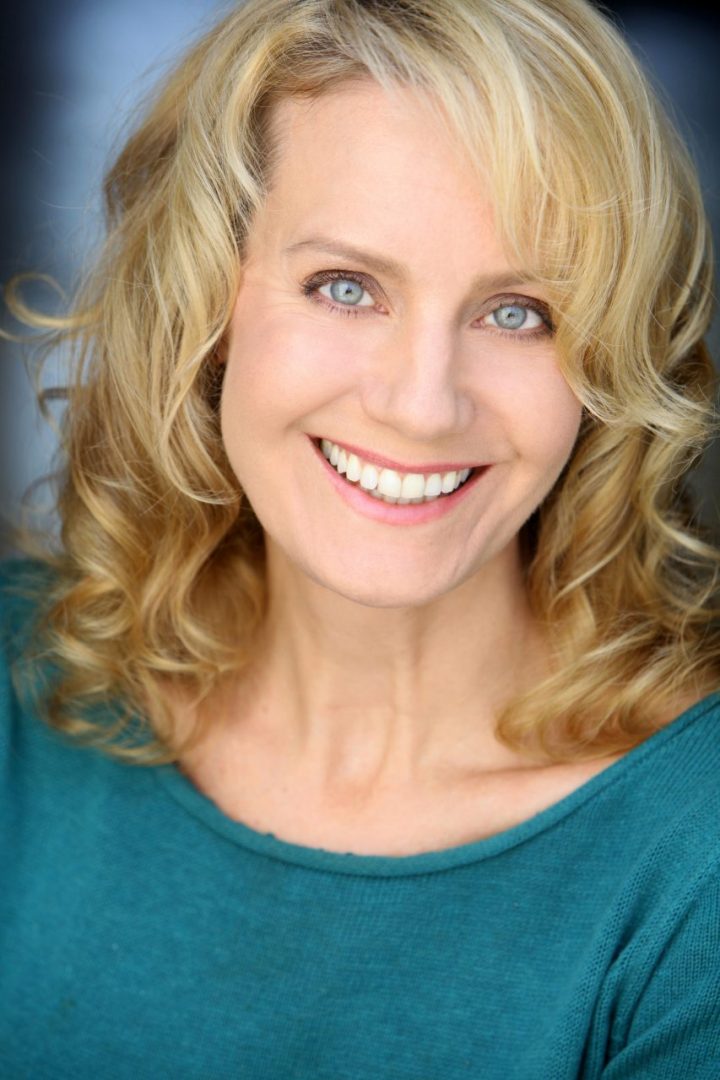 When she decided to try a career in acting some years later, she knew it would be an uphill battle. In 1995, Grubba moved to New York City from Atlanta, where she began dabbling in acting. That's when the true discrimination began.
"My first meeting with an agent in New York City, I had to use the bathroom and when I came back he said, 'Wait a minute, walk across the room,'" Grubba said.
"I walked across the room and smiled, and he said, 'You're never going to work in the industry, you walk funny."
That was just the beginning. In front of a workshop full of actors, another agent said her orthopedic shoes "looked stupid," and she consistently dealt with other directors and Hollywood professionals who harassed her or made snide comments about her disability. She spent two years trying to make it in the Big Apple, preparing for musicals and Broadway auditions. But everytime she would even step into the door, she was shut down because of her lack of mobility and disability.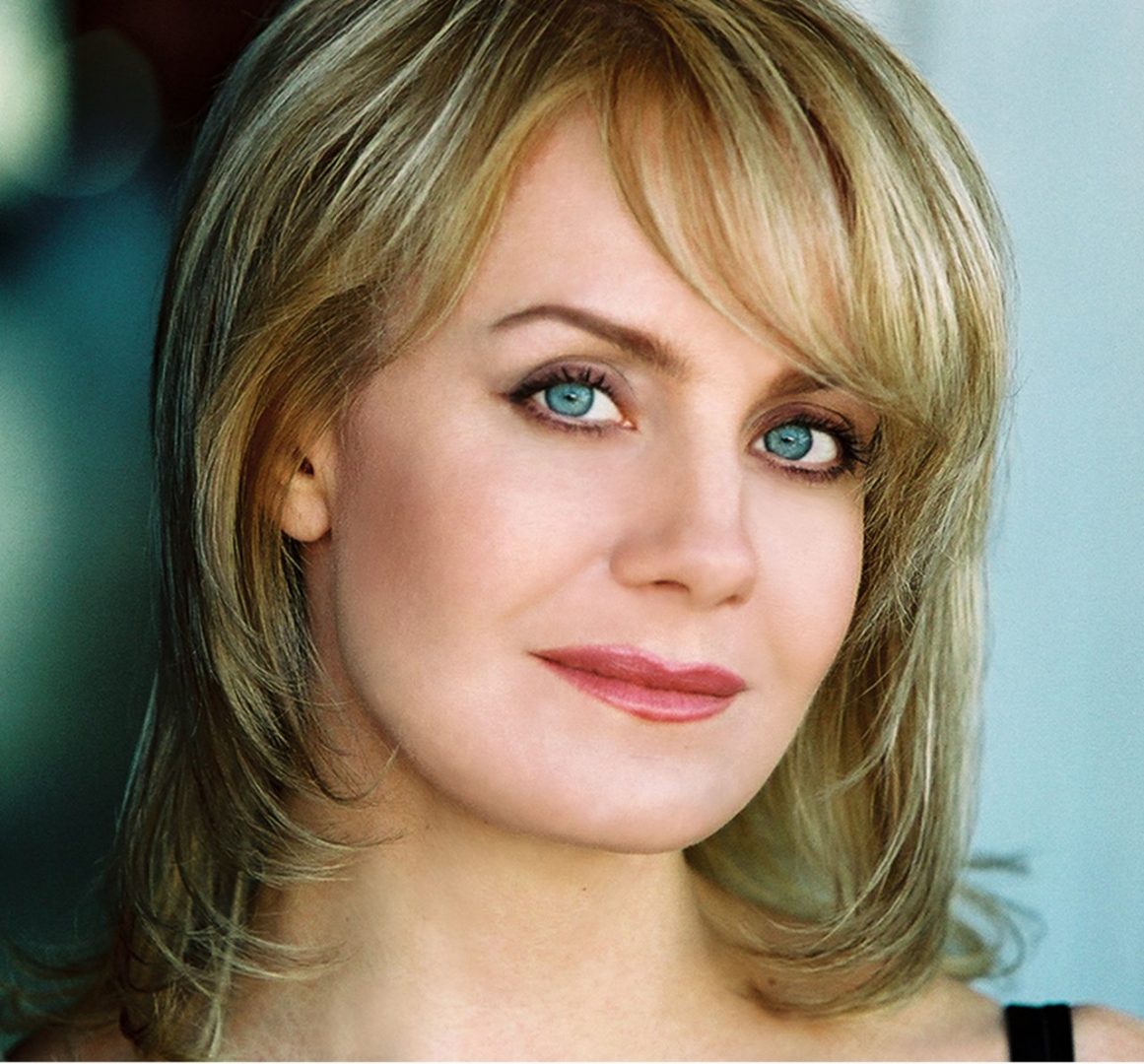 In 1997 Grubba decided she'd had enough. Besides the inaccessibility of the acting world, New York City itself was hard to navigate, too. She decided it was time to move to Los Angeles, where she hoped for more diversity and inclusion in Hollywood.
She was met with the opposite.
"When I came to LA, at first because of the way I look, I got into a lot of doors easily," Grubba said. "But then when they discovered I had a limp, those doors were slamming shut."
Grubba tried to hide her disability. She would wear long skirts and fitted clothes, so Hollywood executives focused more on her athletic shape than how she walked. She would also try to distract hiring professionals when she walked into a room by not walking in a straight line or swinging her purse around— hoping to redirect their focus.
It worked for a while, until she received callbacks.
Eventually, somebody would notice and ask what was wrong and then another door would figuratively shut in Grubba's face. "You would walk in the door and they would look at you like you're literally contagious, like you're a leper," Grubba said.
"I look back and say wow, I worked my tail off. I was constantly in acting classes. I got into the Actors Studio quite easily because of my skills and I never got bad feedback on my work," Grubba said. "I was training with the best people in the world at the Actors Studio and I couldn't get an audition in Hollywood."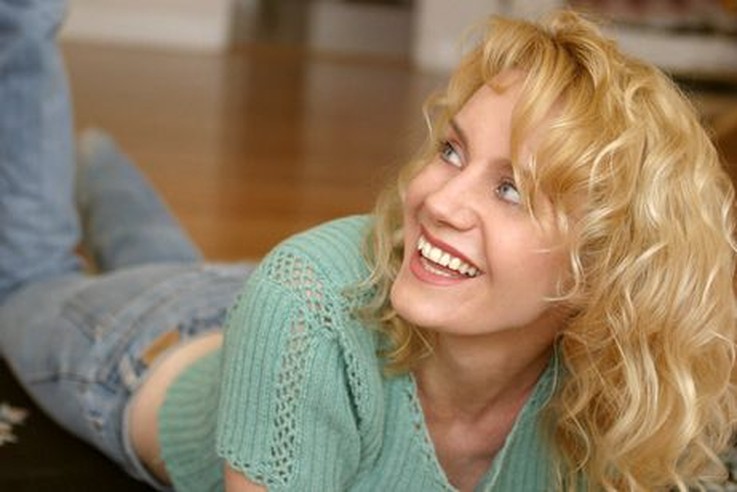 The Actors Studio was founded in 1966 in West Hollywood, based and modeled after The Actors Studio in New York City. The organization is a place where actors, many renowned, gather to explore and develop deeper connections to their work. Its website describes it as a unique theatre workshop where members gather together to work on their craft in private through moderated sessions, workshops and readings.
During Grubba's time at the studio, she worked with many Emmy and Academy Award winners like Martin Landau, better known for Ed Wood and Mission Impossible. 
"At one point Martin Landau sat me down and took my hand after one of my scenes and he said, 'I want you to know that because of your life experience and your ability to use it, you have the potential to be one of the greatest actors of our time," Grubba said emotionally.
"He said I'm not telling you this to make you feel good, I'm telling you this to encourage you to not give up."
Grubba listened and she never did give up, despite constant curve balls thrown her way, including cancer.
She was diagnosed with thyroid cancer in her early 30s, the same cancer that killed her father. She was also diagnosed with a genetic cancer syndrome called Lynch Syndrome, which ultimately led to her mother's death. While being treated for cancer, she was also consistently undergoing surgeries on her legs as a result of her spinal cord injury during childhood.
After years of constant rejection and turmoil, Grubba began to slowly but surely book work. She's had parts in CBS's CSI Miami, FX's Sons of Anarchy, HBO's Hung and Showtime's Dexter. She also played a role on the NBC drama, Game of Silence in 2016. When she was hired, showrunner David Hudgins hired her to play a non-disabled role.
"I always look for the right person for the right part, the right writer for the right staff, the right director for the right project and for me those creative decisions are based on their talent," Hudgins said. "I'm not judging anybody by any physical disability or other kind of disability – I'm just thinking, 'Does this person have the talent to deliver in the role they are being hired for?'"
"Eileen is the perfect example of someone who came in and nailed the part and did her job and it was never an issue and I would hire her again in heartbeat."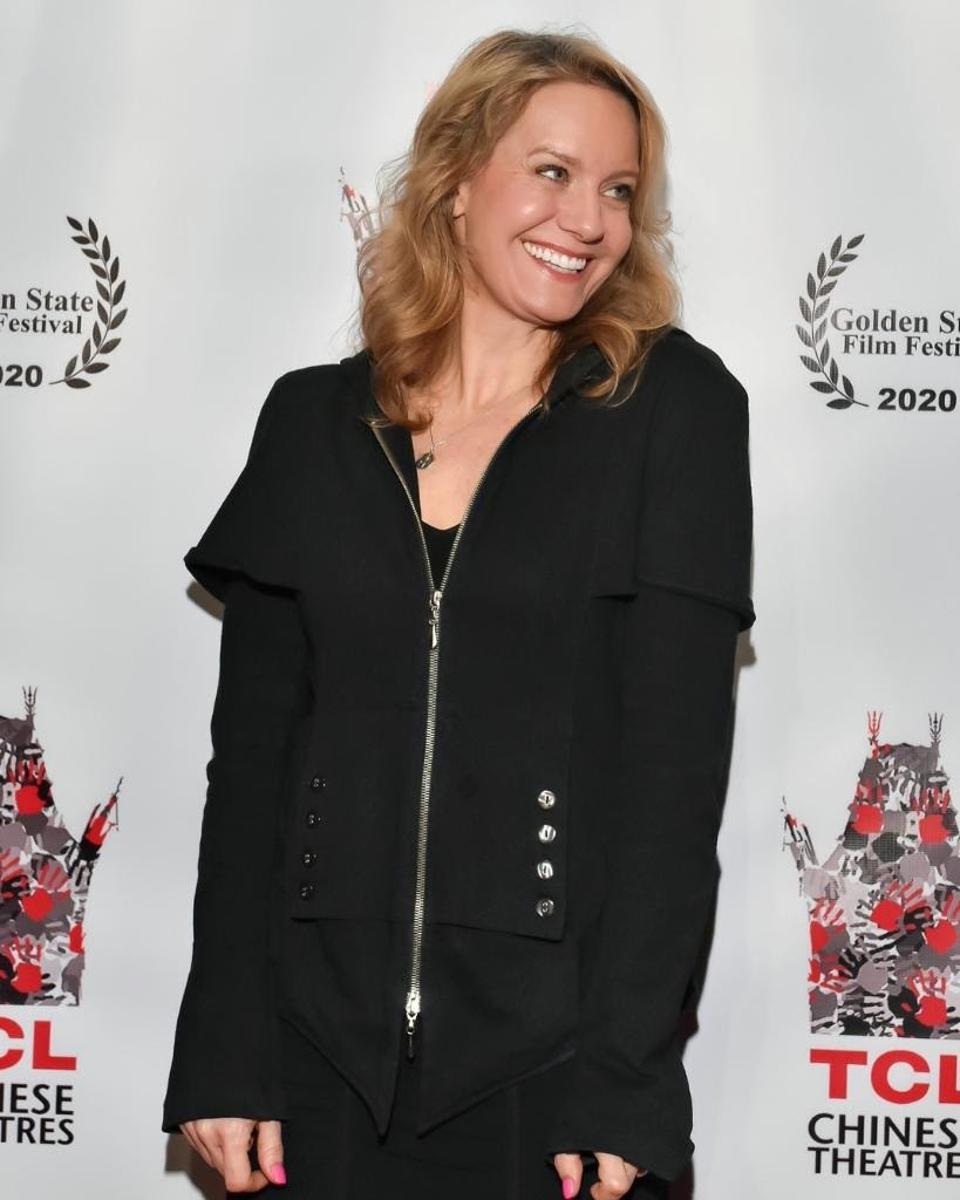 But for so many people with disabilities, this isn't the reality in Hollywood. Although more than 20 percent of the US population has a disability, only about 2.5 percent of speaking roles in Hollywood films portray a disability. The amount of regular primetime broadcast characters with a disability is at a high of 3.1 percent. That number shrinks when discussing the number of people with disabilities who actually get to play those roles versus able-bodied actors.
For Grubba, opportunities really started to open up in the last few years. In 2019, she was preparing for a role at The Actors Studio, when her agent called. He said she had an audition due early the next morning— she needed to tape for NBC's New Amsterdam. 
"I opened up and read about the character and just started laughing out loud by myself in the kitchen because the character is paralyzed from the waist down, due to a mistake by the medical industry; she's a cancer survivor who has to face more surgery and I started laughing because I'm like, that's my life."
"I thought to myself: who knew me that wrote this?"
Grubba's tape went in and she booked the part.
Throughout her career, Grubba has become a fierce and vehement advocate for people with disabilities in the entertainment industry, especially for women with disabilities. She's started Facebook pages and groups for actors with disabilities to come together, and was a partner in creating workshops for people with disabilities that provided free headshots, training and coaching.  She believes disability can offer much to film and television, and provide an authenticity and subject matter depth that wouldn't be there otherwise. If the depictions are done well, it can also change the world and improve the lives of disabled individuals.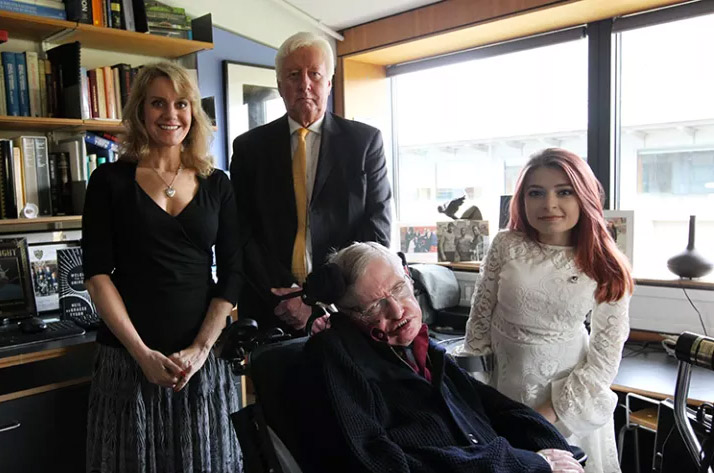 Eileen with Professor Stephen Hawking
"Unfortunately a lot of depictions are far from reality and therefore we end up with a world of people who think, if you have a disability you should kill yourself because of what we see on screen, these upsetting portrayals are painful to watch," Grubba said.
Despite her success, Grubba believes her disability has prevented her from landing lead or more prominent roles. She hopes her advocacy makes it easier for future generations of disabled Hollywood professionals.
"I often think if the entertainment industry knew what I was going through when I came into their room with a little limp, they wouldn't be like, 'What's wrong with you?' They wouldn't be so judgemental – maybe they'd just cheer as I walked in the room."
This article is part of a series called Seen: Spotlighting Disability Representation in Hollywood. Every month, ForbesWomen will highlight a woman or girl with a disability in Hollywood with the purpose of uplifting their voices and showing the impact people with different abilities have on the industry.