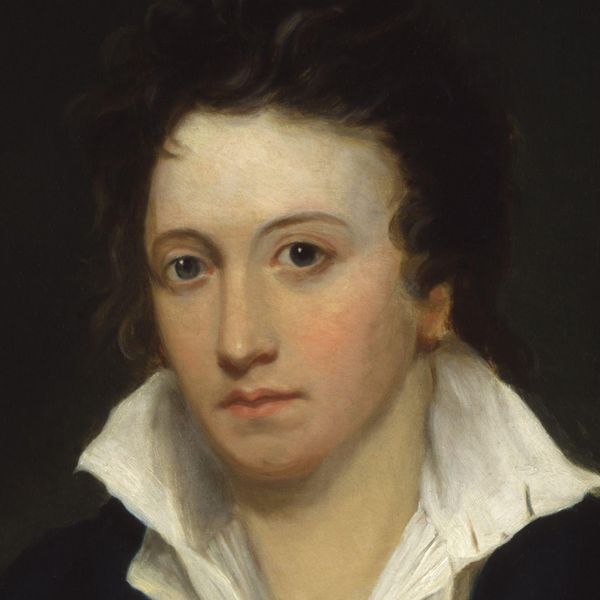 Here are the 14 'most liked' poems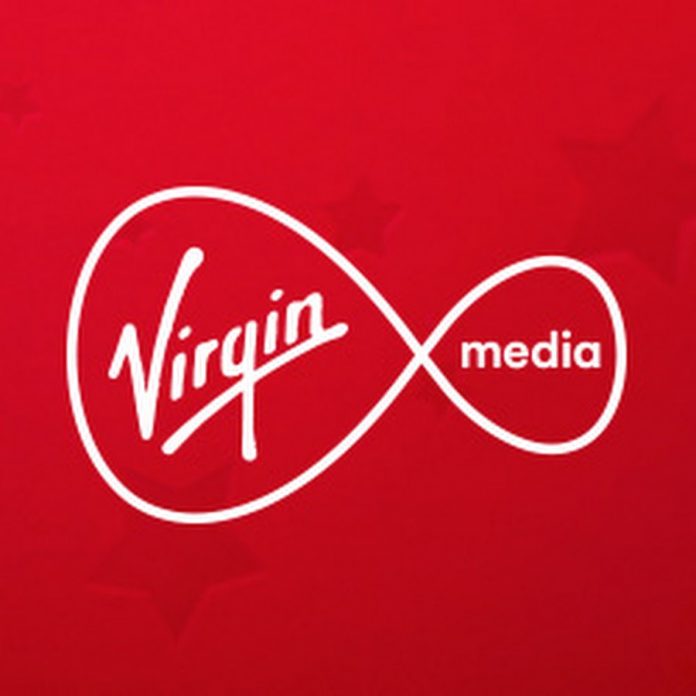 VIRGIN MEDIA ARE JOINT SPONSORS OF "MY DISABLED WORLD"
…………………………………..
LADY IN A WHEELCHAIR – INVISIBLE OR WHAT?
Look at me                                                                                                                    What do you see?                                                                                                          Ask me a question                                                                                                          Watch my reaction                                                                                                          You see I live, I love, I cry                                                                                              Speak to me, go on try
I cannot walk                                                                                                                But I like to talk                                                                                                            Don't natter over my head                                                                                              Look down and speak to me instead                                                                                Are you afraid or shy?                                                                                                    Are you too embarrassed to try?
Can't you stop for a while?                                                                                              Speak to me and make me smile                                                                                    How I wish I was strong and tall                                                                                      Being down here my world is small                                                                                  My limbs are weak but my heart is strong                                                                        Speak to me it won't take long
Some time ago I was well and smart                                                                                Then an illness tore my world apart                                                                                  Now I see life through different eyes                                                                                Time for the truth, no more lives                                                                                      So many things I cannot do                                                                                            Speak to me it could happen to you
————————–
POEM SUBMITTED BY JACKIE COOPER
WHOSE CHOSEN CHARITY IS 'BRITISH HEART FOUNDATION'
…………………………………….
MY UNCLE IS DISABLED
My uncle is disabled
But why do they call it disabled?
He still loves
He still chats
He still laughs
Which to me means he is still able
In fact, to me he is more than able
He is my uncle and I love him
————————
POEM SUBMITTED BY HENRY TAYLER
WHOSE CHOSEN CHARITY IS SHEKINAH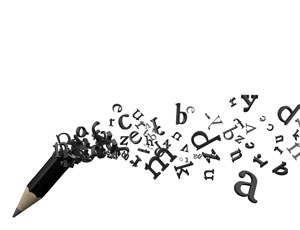 ……………………………………………..
I CARE
I care
That you stare
And pull that weird face
As you pass in the park
With a look of distaste
I care
That you stare
When I jump up and down
Look me right in the eye
Your face with a frown
I care
That you stare
When I scream and I shout
You're wondering what
All the noise is about
I care
That you stare
When I rock to and fro
Your face says it all
You wish I would go
I can't live in your world
Because I live in mine
remember I'm happy
My world is fine
I will not change
The things that I do
If you try to make me
It's just to please you
I have no prejudice
I show no hate
I don't stand and judge you
My world is great
When I am out with carer
She does the same
Jumps and down with me
She has no shame
She rocks to and fro
And makes the same sound
She's joined me in my world
A way in she has found
So
If you see us
When we are out having fun
You may not agree but
It's how my life's done
I'm happy in my life
Join in if you dare
If not just keep walking
I CARE THAT YOU STARE.
—————————-
POEM SUBMITTED BY KAREN BESWICK
WHOSE CHOSEN CHARITY IS SUTTON NIGHTWATCH
……………………………………………….
THE DARKNESS
It's Light outside, but all I see is dark
This wasteland of a life of mine is barren and stark
All that brought me joy, now brings me pain
I am losing in life, as if it's a game.
"It will get better" I hear people say
But for me it's a struggle to see the end of the day
I take a seat, to try and relax
"relax, are you joking how do you do that?"
A knock at the door sounds like my world caving in
I just won't answer, I don't want them in
I know they might help me to see the light
But the thought of talking gives me a fright.
It's time to go now I've had enough
How did my thoughts ever get this rough?
I close my eyes, it comes to an end
But for someone else the darkness begins
———————
POEM SUBMITTED BY JAMIE SIMPSON
WHOSE CHOSEN CHARITY IS STEPPING STONE THEATRE FOR MENTAL HEALTH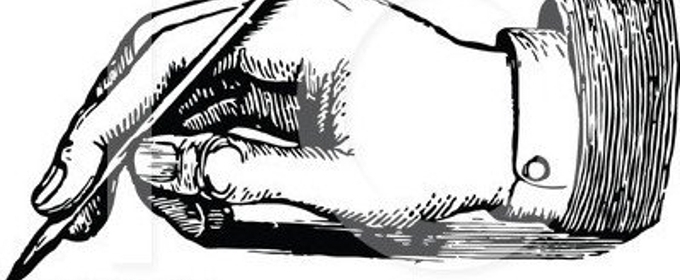 ………………………………………
THANKS, BUT NO THANKS
I'm a very helpful person
as I bustle up and down,
looking out for those in need
of help around the town.
I open doors the wrong side round
and then stand in the way.
I zip up bags of shopping
too tightly, while you pay.
I step out into traffic
and raise my hand for 'Stop' –
even if the crossing place
is not the ideal spot.
I hover outside toilets
and call in through the door.
In cafes, I make lots of space,
move chairs and clear the floor.
I help with coats and jackets
you never have to ask;
a good firm yank is what you need
to get your arms out fast.
Some people sit in wheelchairs
too low down to chat.
I just speak to the escort –
it's quicker to do that.
Others have a problem
and I can't tell what they say;
so I pretend I've understood
and hurry on my way.
There's a woman on a scooter
who rolls her eyes and glares;
she ought to be more grateful
that a friendly stranger cares.
For I'm a helpful person
I enjoy doing good –
(excuse me for a moment)
Let me help you cut that food!
——————
POEM SUBMITTED BY LYNDA TURBET
WHOSE CHOSEN CHARITY IS MNDA
…………………………..
TRY NOT TO CRY
 Little eyes welling up with tears
"Mamma are you ok?"
Yes, I say as I quickly wipe my eyes
And shield them from pain
Try not to cry I say in my mind
Stay strong, for them, for you.
Little hands reach for mine and they whisper "I love you mommy forever"
I try not to cry as I don't know if I will be there when they need me most, graduate, have babies of their own.
Constant fear consumes me and the guilt of them seeing me this way.
A puddle on the floor,
Heaving,
Spinning,
Losing control.
I must be brave I say, but my mind is telling me I'm dying.
Every bone hurts, the pounding in my head, ringing in my ears, the slightest noise makes me want to scream.
And some days I snap at those sweet souls just being kids, because I cannot take the sounds, the screams, the chatter.
I want to just disappear but I have to stay here for those little eyes filling with tears
"I need you mama!"
I find a place when they are finally tucked in bed, warm and safe … dreaming of blue sky's and butterfly's
And I cry and cry and cry.
 ERIKA BEAUCHAMP – whose chosen charity was Bay Area Lyme Foundation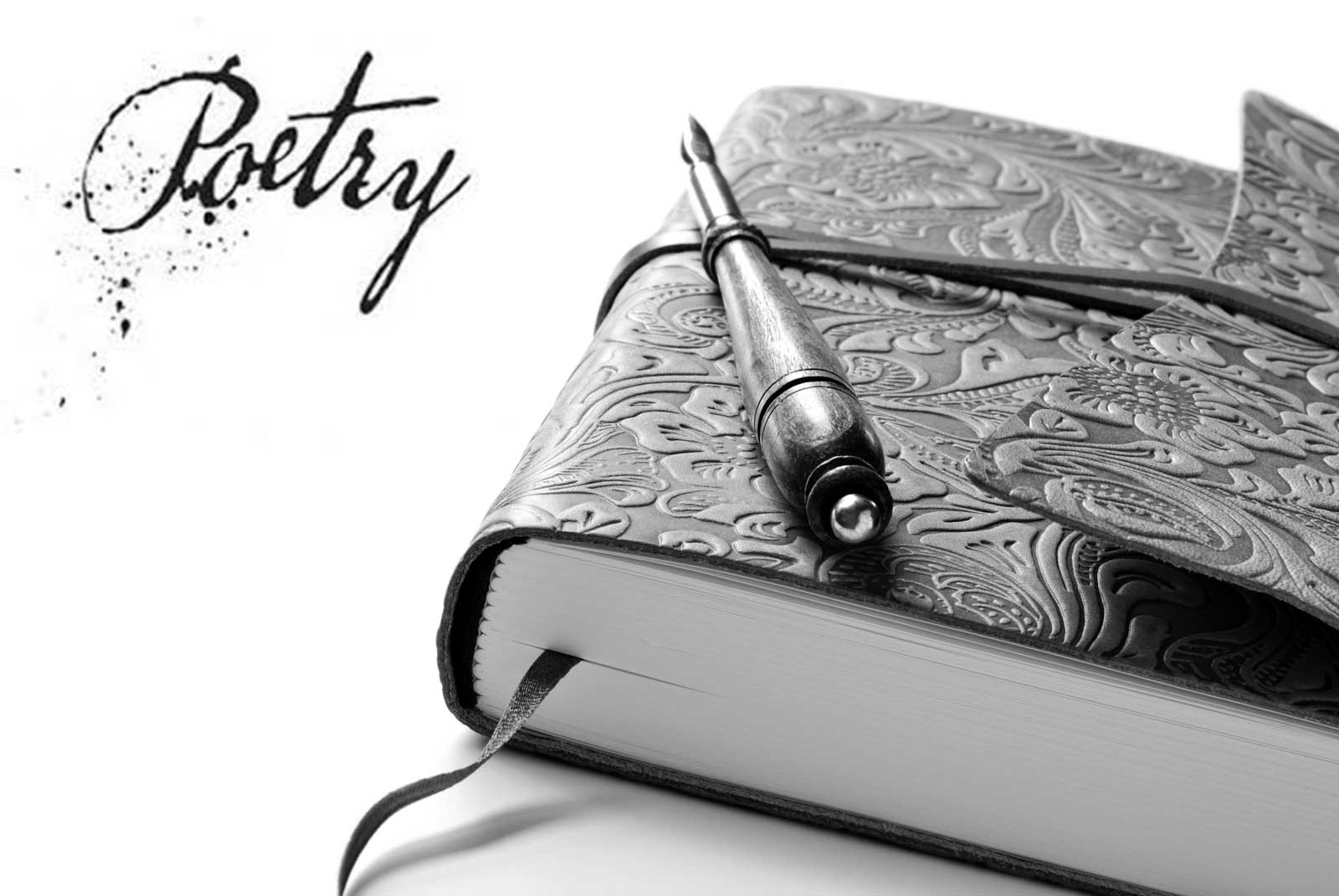 ………………………………….
A LETTER TO MY ILLNESS
 Illness is a challenge, it causes us so much loss,
We have a battle on our hands to remind ourselves who's boss!
I mostly focus on the positives and try to remain upbeat,
But when dealing with so much at once, it's not an easy feat.
So here is a letter from me to you to tell you how I really feel,
In light of trying to be more open and in the hope it will help me heal,
Dear illness, you're a friggin thief, you've stolen so much away,
From the person I once was to having some of sort of 'normal' day,
Sometimes I feel angry about the things you've taken from me,
From basics that I took for granted through to my identity,
You took away my social life and any sense of fun,
Your timing was crap as I was starting afresh, a new life had just begun,
You went in hard, took my job and a career that I really enjoyed,
As whilst I tried my hardest I could no longer be employed.
You took my independence, one of the hardest things you stole,
Because without it I have to rely on others and feel I've lost my role (and soul).
You stole my the most important thing, my health and the life I knew,
Maybe you thought it was time for me to find a version that's new,
You stole away my finances and all the savings I once had,
And also from my family, which just makes me feel bad,
You took away the body I knew and my chance of giving birth,
Which as a woman I find hard to accept as it removes my sense of worth.
I don't know what I've done for you to put me through this hell,
But I will fight till I've nothing left as I'm desperate to get well.
I also feel it must be hard for my friends and family,
As whilst I'm dealing with my loss, they have also lost 'ME'
To my illnesses, you've certainly made it a challenge so far
And I know that I'll be leaving this battle with scars,
You have made me a prisoner in so many ways,
But I will continue to fight and make it hard for you to stay,
There's no way I'm going to let get the better of me,
And one day you'll be the prisoner and I will be free
You haven't stole my spirit, my determination or my fight,
Even though at times it feels you'll take everything in your sight,
I know that I can't keep you on a leash or on a ball and chain,
As you will still be lurking in me to wreak havoc once again,
As there's not any way yet I can get rid of you for good,
I feel we need some sort of arrangement where I'm more understood
So I think we should agree it's time for you to be kind,
And please give some of my life back, my body and my mind.
One day when I feel better I hope I can have a fresh start
And begin to rebuild my life that you have ripped apart.
People tell me I'll be grateful, will thank you and say "I've grown!"
By going through this life changing experience which right now feels so unknown
Maybe they'll be right and I'll see things differently one day,
But for now it's hard to see a future that's bright, instead of grey.
I can only take it step by step and manage small chunks at a time,
And remain as hopeful as I can that I can reach remission from Lyme!
 VICTORIA HAMLIN –  whose chosen charity was Caudwell LymeCo
---
MY BODY
This is my body; I know it's hard to recognise
 I had no choice; it has chosen a new disguise.
 Please don't pity me. I can see it in your eyes
 Before you categorise, stigmatise, and patronise
 Look closer, I am blessed with the greatest prize
 My spirit thrives, I rise, I am revitalised.
PHILIP ANDERSON whose chosen charity was White Lodge
---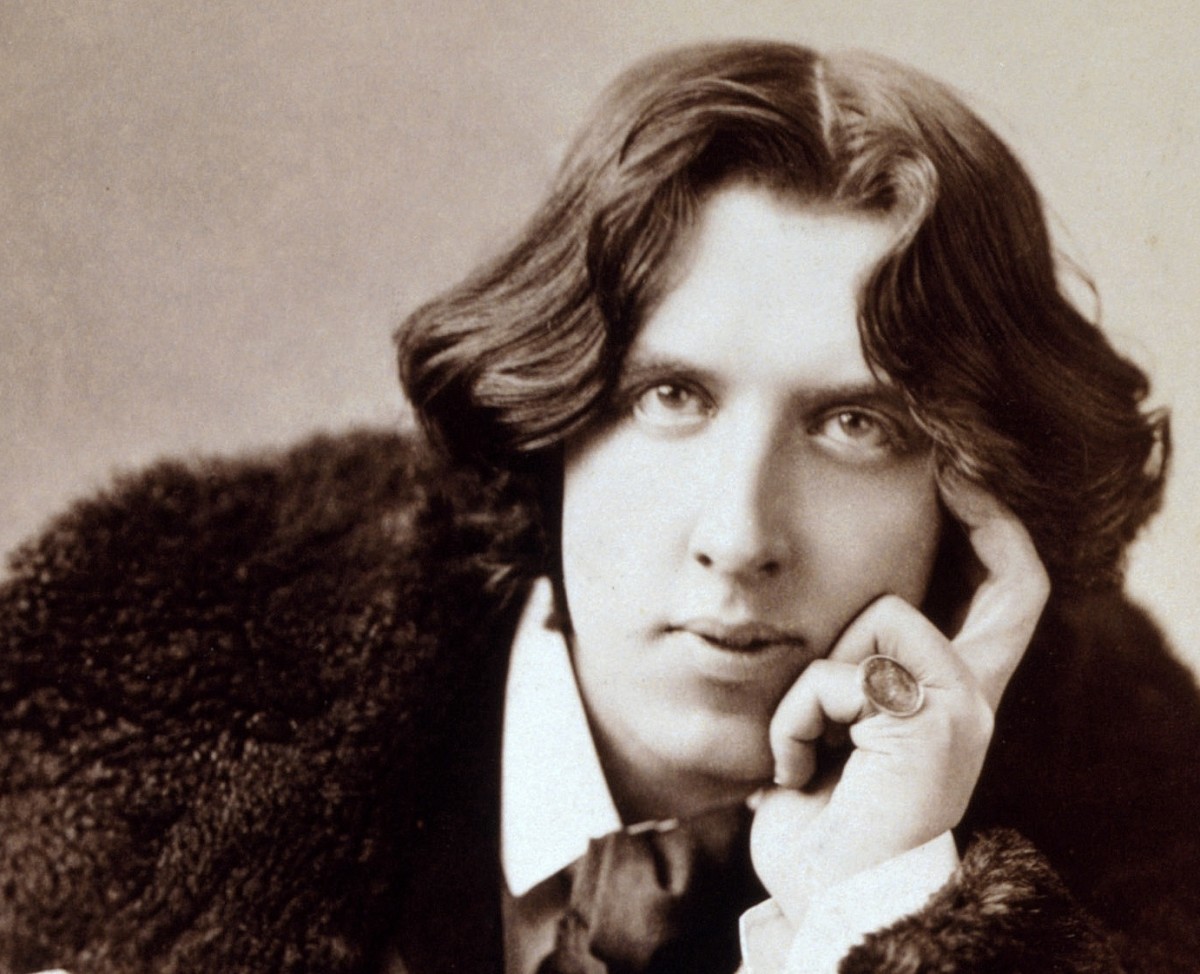 WHO'S THAT STRANGER
 Who is that person staring at me?
Her hair's a mess it's pink and green.
Her face is flushed, her eyes are weary.
Her arm shakes a lot and she's incredibly teary.
She has memory problems she forgets to breathe!
And someday it slips her mind, how to write and read.
I'm not frightened of her, I'd easy get away.
Her legs are all so shaky they spasm and sway!
I do feel sorry for her as she's a prisoner in her home.
Really frustrating, when at one time she was active, loved to roam.
When she got ill people said they would help most offers were fruitless.
I suppose at it wasn't their life they were too busy so didn't careless.
A burden to everyone is how she felt,
Her husband kept saying it's just the cards they were dealt.
No matter how hard she tried ….
She was sad every night she'd bury her head and violently cried.
Who is that stranger who's now looking at me?
There are a few things in common that we have I do see.
No dear god please tell me that's not who I think it maybe!
Our eyes meet, a few things I recognise;
Like the scar just above my left eye.
I got that scar when I was climbing a hill,
My life was full of adventure my passion was finding that next thrill.
Then bang the adventure stopped along with my heart.
My husband and family still keep trying to give it a kick start.
I'm not me I don't know who I am!
I try to move my foot and get twitches in my hand.
I do Keep on trying hard to find a way to fit back in.
But my arms can't push this wheelchair, it's a useless heavy thing.
I try to walk but my legs give way,
Unable to breathe I fall to the floor and in silence I lay.
Trapped inside, my house, my head and this body a prisoner tormented for another day.
Who's this person laying on the floor?
Errm I can't remember but I once knew her I don't anymore
JOANNE QUINNELL whose chosen charity is Bendrigg Trust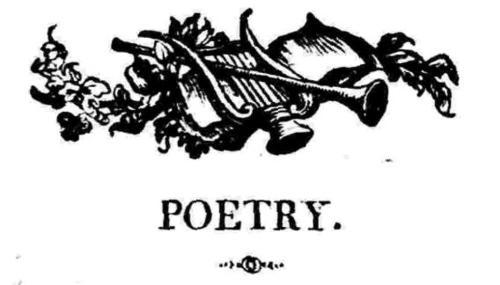 ---
I'M OKAY
"You must be sick"
She said with a cold face and empty eyes
I wanted to tell her yet I continue to mask the pain away
With fake smiles and fake words
I wanted to tell her
Of the fire in my head
The ache in my bones
Which have caused my legs to refuse to move
I wanted to tell her that the nightmares follow me.
day in day out and continue to haunt me as I sleep
I wanted to tell her how I feel the time
As it goes by. I feel my light fading
Could I tell her now?
This terrible pain reminded me I couldn't
So here I lay, just like always
They chat away, as if I were non-existent
Like an object with no meaning
I wish I could go back to when I was a young man
When everything seemed possible
Life was an adventure and those days spent with my loved ones I treasure
To feel the sun on my face, the feeling of living
Those days come and go and my memories falter
"You must be sick!"
She said with a caring face and welcoming eyes
Only this time the pain was gone
I feel myself going and I'm no longer afraid
I see my mother and she asks
"how are you feeling son?"
And I respond, "I'm okay mother."
NATHAN MURPHY – whose chosen charity is Teenage Cancer Trust
————————————————————————————————————————————————————————————————
ENOUGH
When am I disabled enough?
When I ditch my high-heeled courts?
When my body shape contorts?
When I lose the job I love?
When I score 10 or above?
When I can't get to the phone?
When I can't cope on my own?
If I end up like a hermit,
Needing carers, hoists and permits –
Is that when allowance is made, compassion offered, demands waived?
For now, that's all to come, to fear.
Self-pity an ugly, useless jeer.
I shrink my week and shrink my roles,
Get a cleaner, plug the holes.
Do my stretches, work on fitness,
Take the meds that give me sickness.
See my kids make adaptions –
I can't meet their expectations.
Use my smile to hide the stiffness,
Or – avoid, so pain's not witnessed.
Try to blame it all on ageing
Whilst internally I'm raging –
I'm a sportsman!
I'm a dancer!
I can cartwheel!
I run faster!
Pull my weight, be like the others –
"Are you tired cos you're a mother?"
Use black humour like a shield,
Afraid my layers will be peeled –
They'll resent it when they see,
With every year, a lesser me.
Instead I watch them make assumptions
When I wince, but STILL I FUNCTION.
 So, for now, I'm stuck between.
Neither normal, nor in need.
Do I brave it, ask no favours
When I'll need them much more later?
Dare I change the fantasy
Of what I'll do and where I'll be?
If each day's the best I feel,
Should I grieve it now …. and heal?
Being strong means sometimes crying.
Sayings no's not "never trying".
"Picking battles, choosing wisely-"
Saving me for those beside me.
Sometimes losing, often winning,
Sometimes sinking, always swimming.
What I have now is enough.
WHAT I AM NOW, IS ENOUGH.
ANNALISA MATHER whose favourite charity is NASS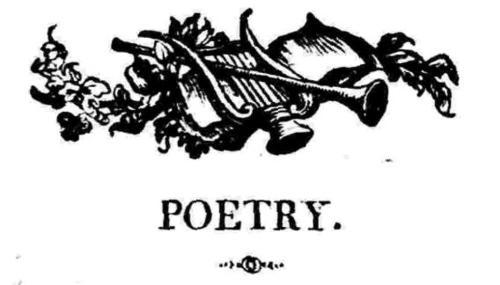 ………………………………………….
I WANT TO FIGHT THE DEMOMS MENTAL HEALTH GIVE
THE DAYS ARE DARK AND LONG
THE WORDS IM THINKING ARE WRONG
THEY ASK ME TO TO SCREAM AND SHOUT
AND TELL ME NOT TO GO OUT
TO SHUT THE CURTAINS AND NEVER LEAVE THE ROOM
MY HEAD IS FILLED WITH GLOOM
THE VOICES TELL ME I MUST FEEL PAIN
I MUST HURT MYSELF, MAKE CUTS SO DEEP
TILL TEARS ROLL DOWN MY FACE LIKE RAIN
I FEEL NO FEAR, I FEEL SO NUMB
IM SHAKING AND TREMBLING
I THINK OF HOW FAR IVE COME
AND HOW I MUST HAVE THAT STRENGTH
IM BATTLING
THE VOICES GROW LOUDER
SAYING HOW I HAVE NO WORTH
WHY CANT THEY ALL BE PROUDER
WHY CANT THEY UNDERSTAND
I SHOULD NOT BE ON THIS EARTH
I CANT LIVE THE LIFE THATS PLANNED
NOW IM FEELING DIZZY AND FAINT
THE PICTURE THAT I PAINT
A LIFE NOT WORTH LIVING
IM USELESS I DESERVE NOTHING AT ALL
HELP ME HELP ME PLEASE IM ABOUT TO FALL
INTO A DEEP SLEEP,
PLEASE DO NOT WEEP
I CHOSE THIS
I DID THIS
MY HEAD ITS REALLY MESSED
IM SO STRESSED
THIS TIME I CANT COME BACK
PERHAPS I AM THE MANIAC
AS BAD AS THEY SAY
AS BAD AS THE VOICES SAY
THE DOOR OPENED IN YOU CAME
YOU SAID PLEASE DO NOT BLAME
PLEASE DO NOT EXPLAIN
THERE IS HELP
THERE IS HOPE
TOGETHER WE CAN COPE
WE HUG WE CRY WE SIT IN SILENCE
WE KNOW THERE IS A LONG WAY TO GO
YOU OFFER GUIDANCE
AND THE FEELINGS BEGIN TO PASS AWAY
IM STILL HERE FOR ANOTHER DAY
NOW IM NOT SO GLUM
THANK YOU MUM
ANN LATHAM whose favourite charity is Synolos Social Enterprise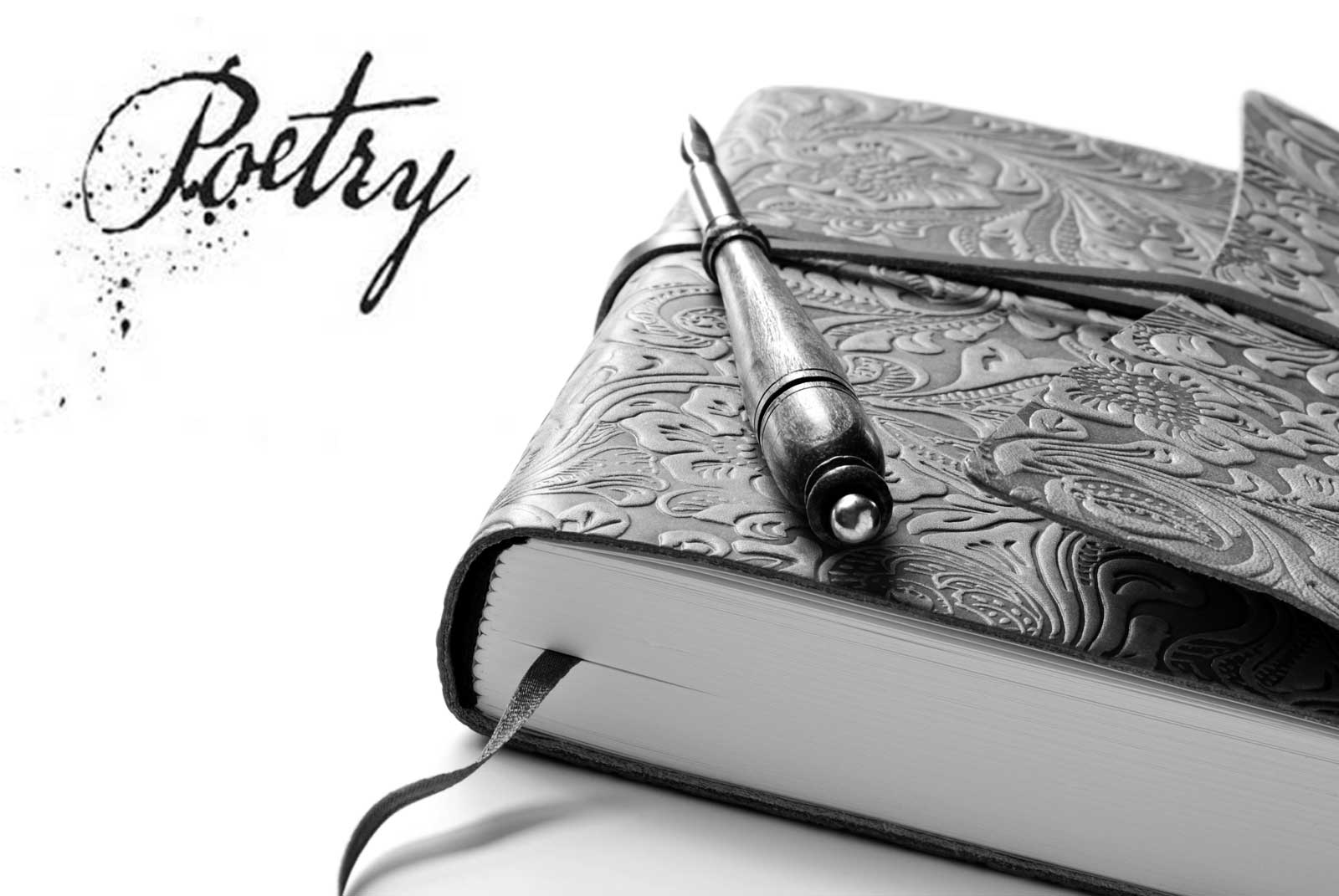 AUTISM, DISABILITY/ABILITY
I breathe the same air
I see the same sights
I hear the same sounds
I feel the same sunlight
Yet, sometimes, differently.
I learnt the same language
I speak the same language
But I remember thinking
With no words.
I can I still think wordlessly
Sometimes my hesitancy
Is as I translate my
Thought to your words.
Sometimes I understand language
Differently.
I seek the same love
I seek understanding
I love deeply.
I know pain, and joy.
I look at our world
Perhaps I see it differently
Perhaps I sense it differently
But my sight is insight
Just as much as yours.
My ways, My thoughts
My feelings
Show us all something
new; if we will learn to
listen, see, feel
differently
too.
SARA CONLON whose favourite charity is Autism Family Support (Oxford)
……………………………………………………..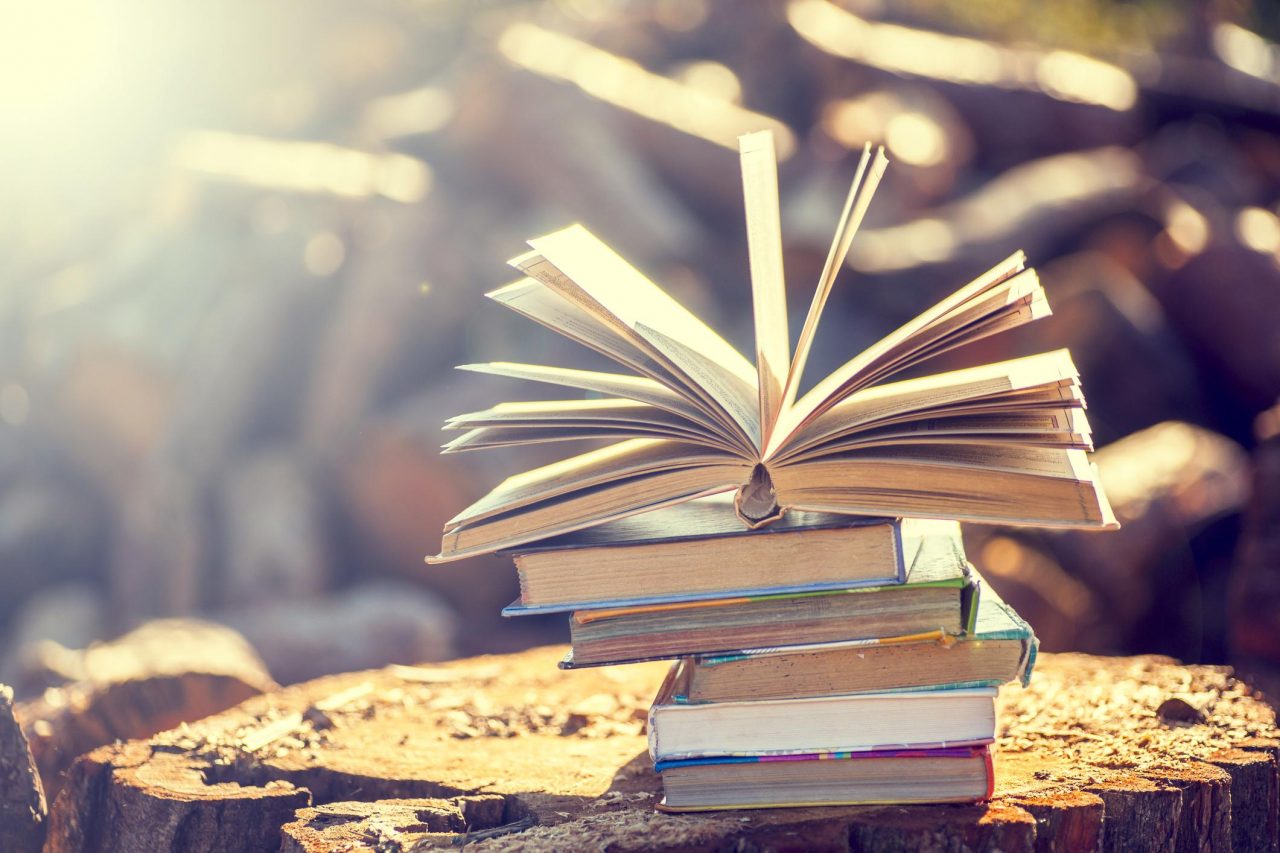 PARENT CARERS
The weight we carry – the joy we see,
We're the definition of 'parental responsibility'.
We're exhausted, emasculated, disrespected and spent,
Parent Carers – we're irrele-vent!
We gladly sacrifice our careers, our health,
Experience is now our only wealth.
Our medical profs can only guess at our futures,
Our child's love holds us together like magical sutures.
We endure therapy and surgery – administer meds,
Tube feed, change pads – hoisting onto profile beds.
But it's the fighting, the begging – for the help that we need,
That's what finally brings us to our knees.
Our lives change forever when these wise old souls arrive,
We need more credit to flourish – to blossom – to thrive.
To be valued in our communities, in society,
We need to be someone's priority!
When people say – "so you're not working now?"
What do you say – with your furrowed brow?
Breathe deep, hold your head up high and say:
"I'm a Parent Carer on £9.60 per day!"
While it's true that some days it's a struggle to cope,
We take each day as it comes – full of determination and hope.
For we have a secret weapon – stronger than anything known to mankind,
Take a look – it's unconditional love that you'll find!
 TYMANDRA BLEWETT-SILCOCK whose favourite charity is Popsy Charity
————————————————————————————————————————————————————————————————
And the 12 judges for our competition were: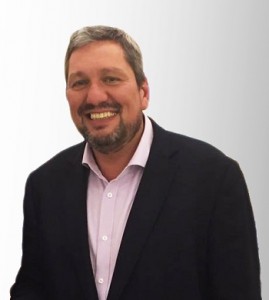 STUART BENSUSAN (Businessman with a disabled daughter)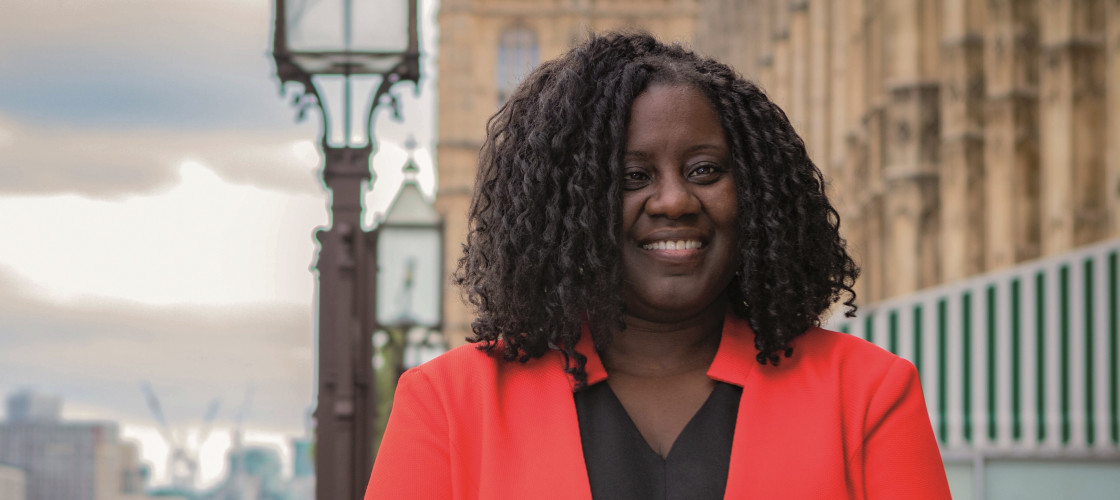 MARSHA de CORDOVA (Shadow Secretary of State for Women and Equalities who is partially sighted)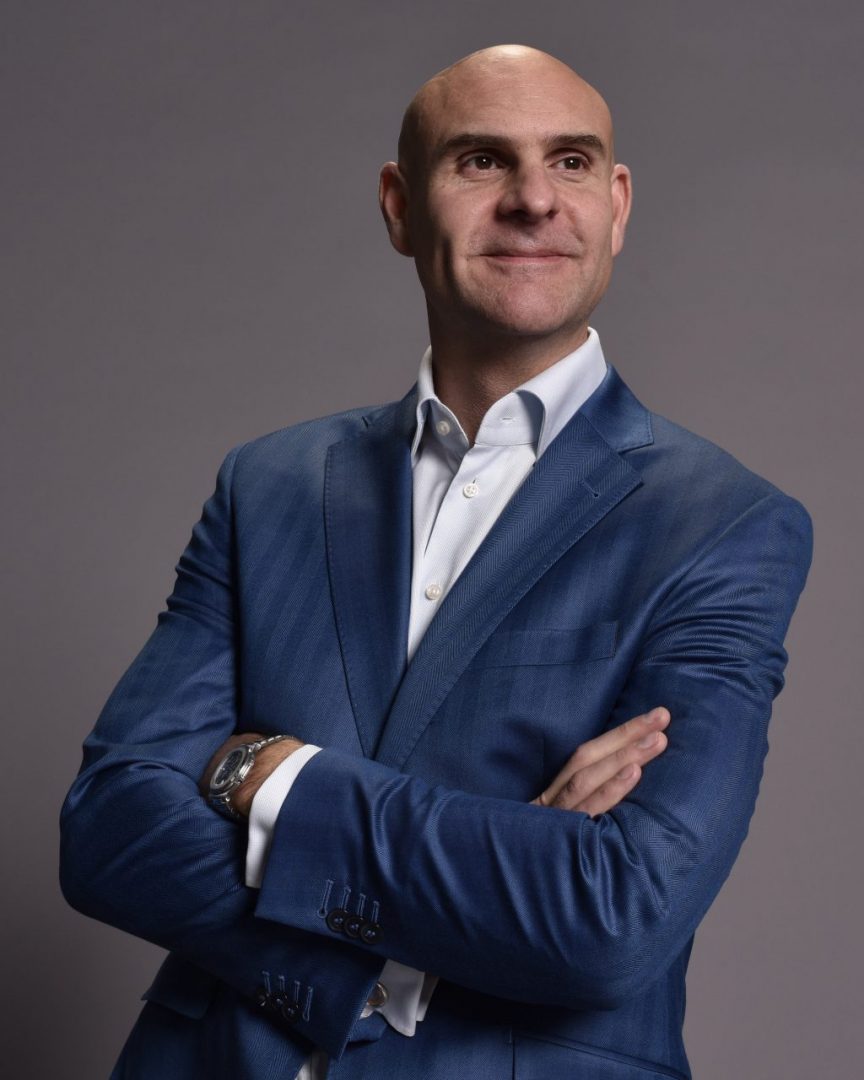 JEFF DODDS (Chief Operating Officer of Virgin media who are the joint sponsors of "My Disabled World")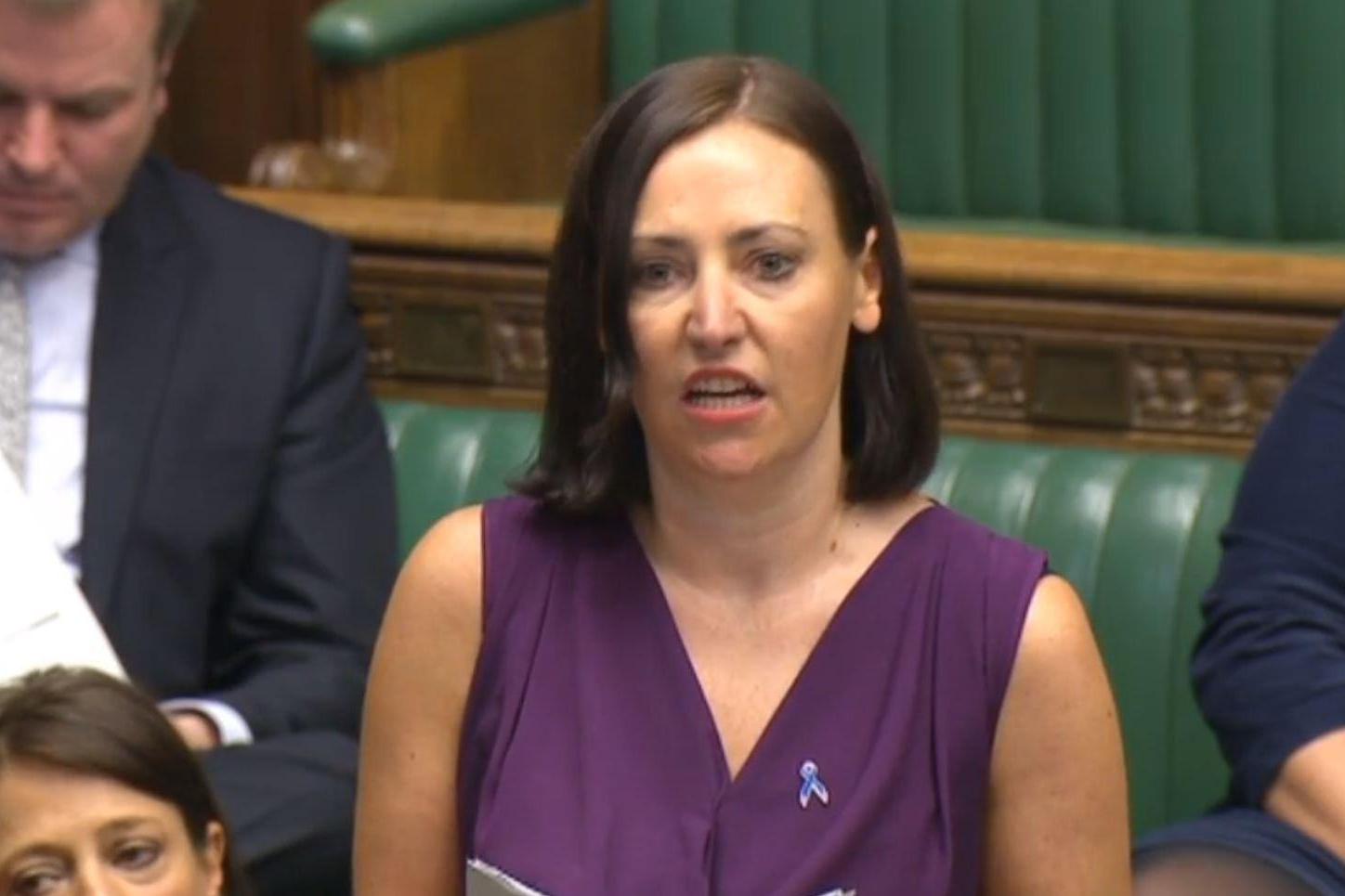 VICKY FOXCROFT MP (Shadow Minister for Disabled People)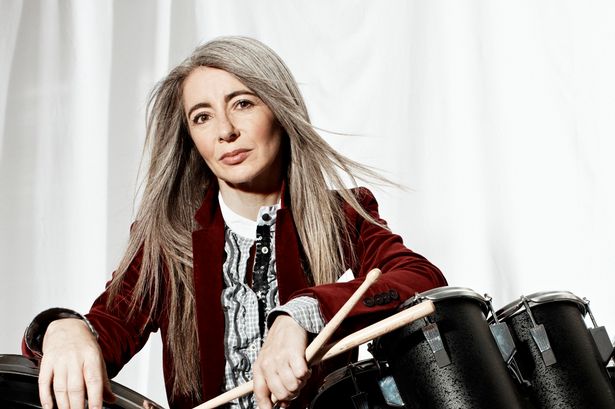 DAME EVELYN GLENNIE (Disabled Percussionist)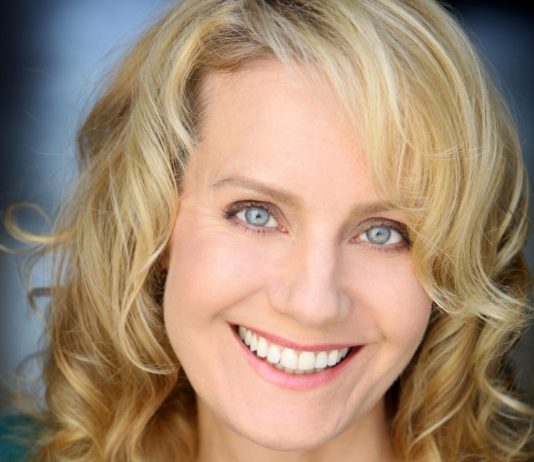 EILEEN GRUBBA (Disabled Hollywood Actress & Scriptwriter)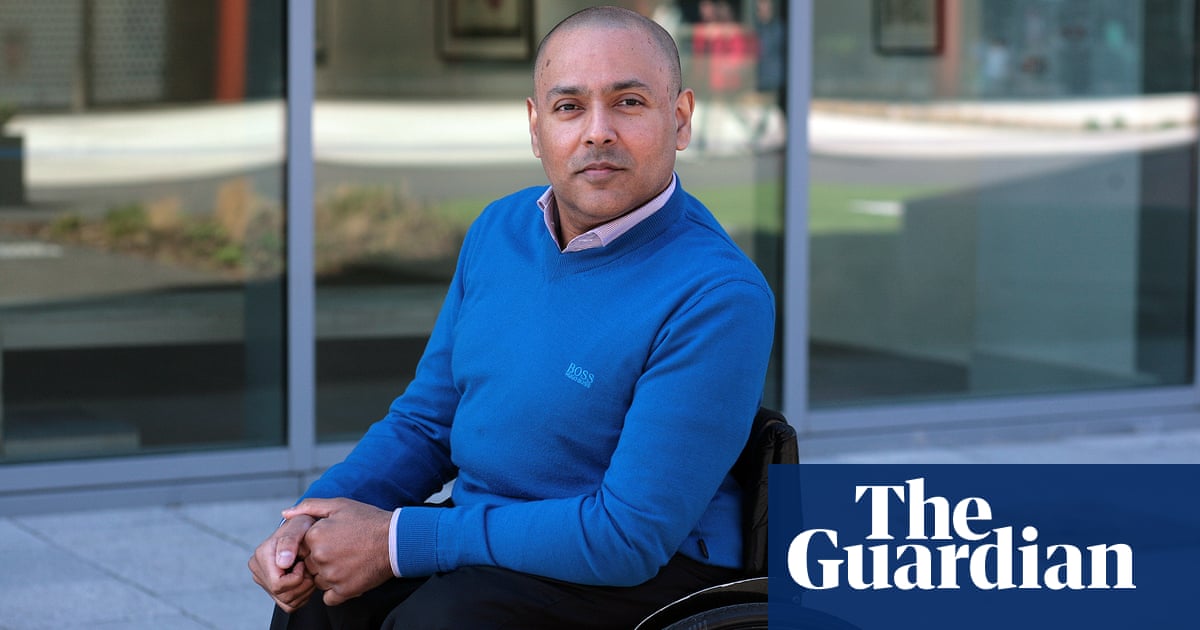 KAMRAN MALLICK (Chief Executive Officer of Disability Rights UK)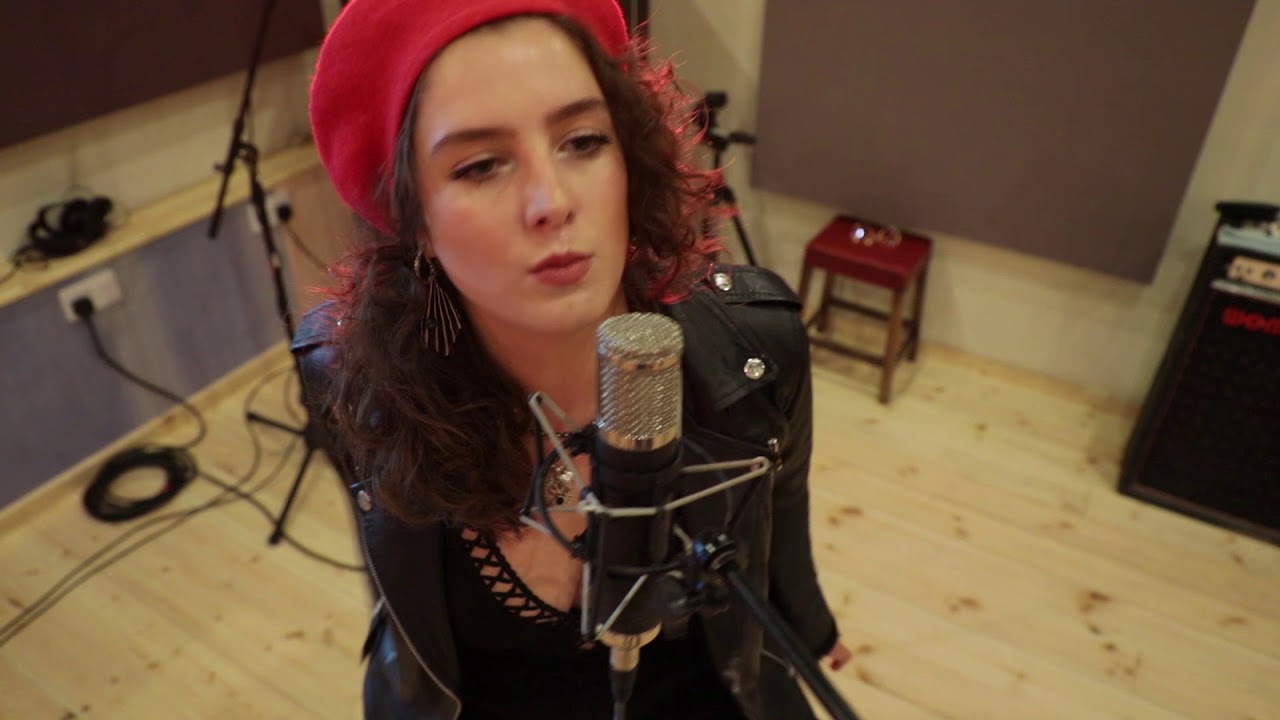 RUTH PATTERSON (Disabled lead singer with 'Holy Moly & The Crackers)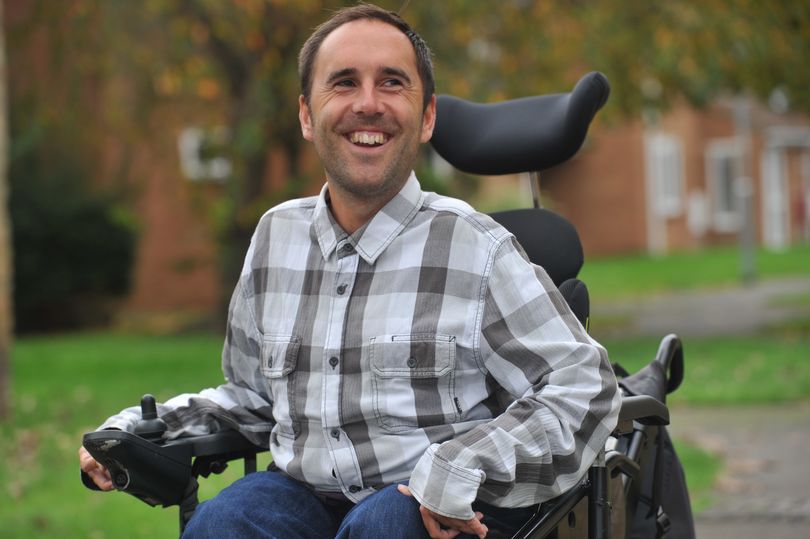 MARTYN SIBLEY (Disabled Entrepreneur)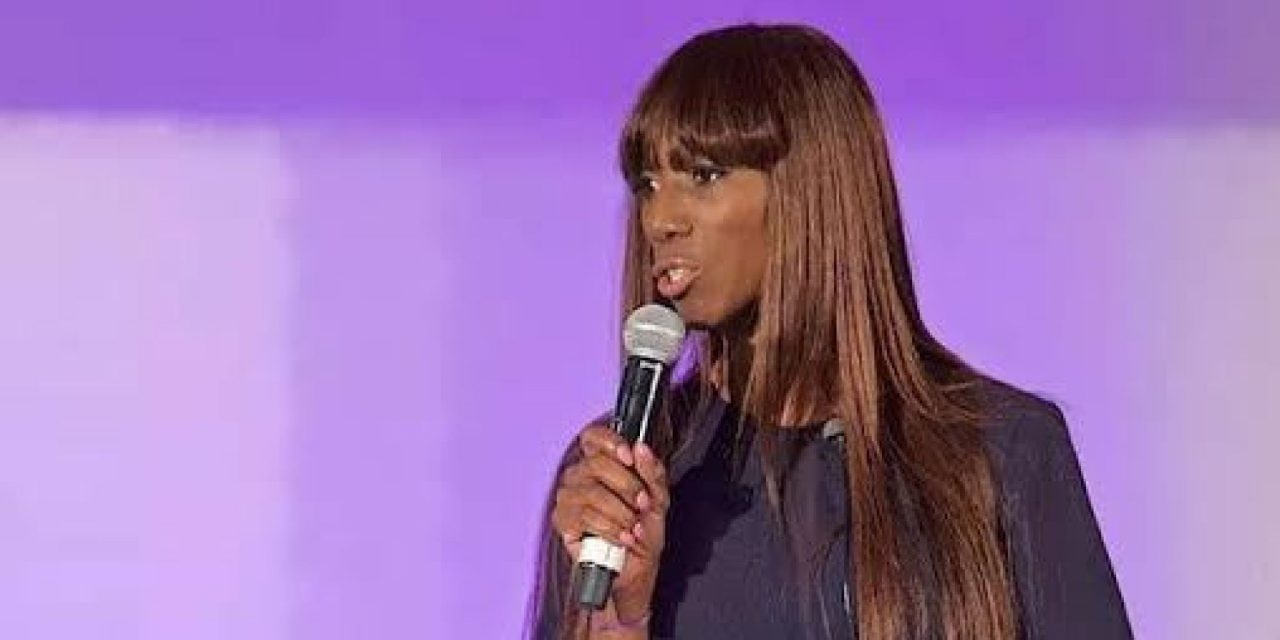 ANGEL SINCLAIR (Founder of 'Models of Diversity')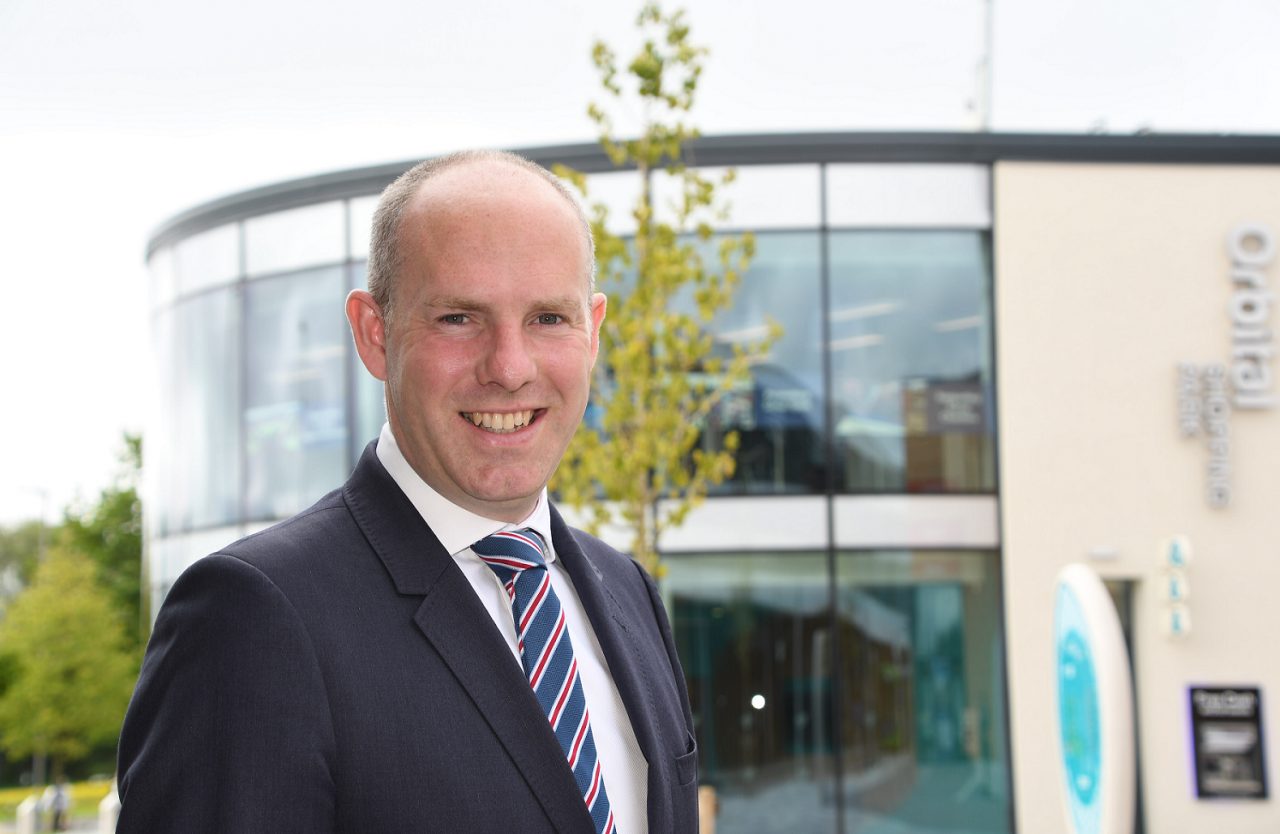 JUSTIN TOMLINSON MP (Minister for Disabled People)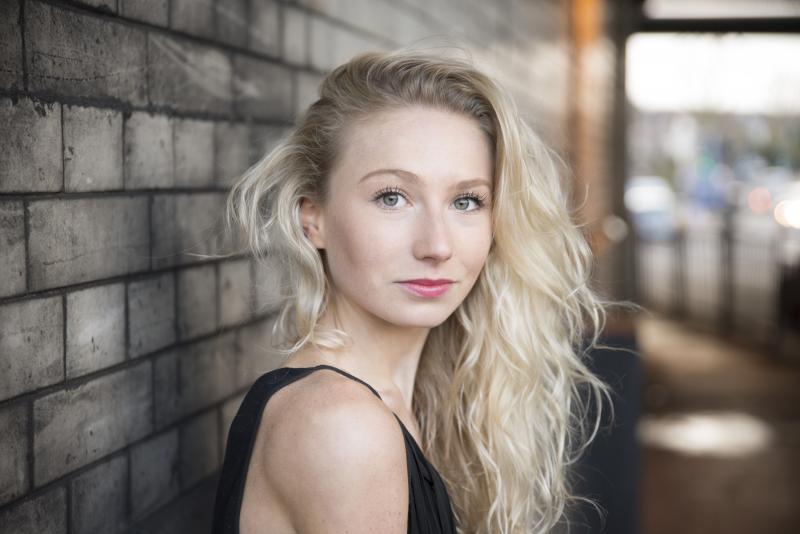 KEELY CAT WELLS (Entrepreneur and Disability Activist)
————————————————————————————————————————————————————————————————